Colleagues –
Autumn in the mid-Atlantic has always been a favorite of mine. Leaves changing, wildlife scurrying to prepare for the winter, fall sports, approaching holidays and the celebration of quality and safety weeks all occur in the fall. It is a season of reflection and great change.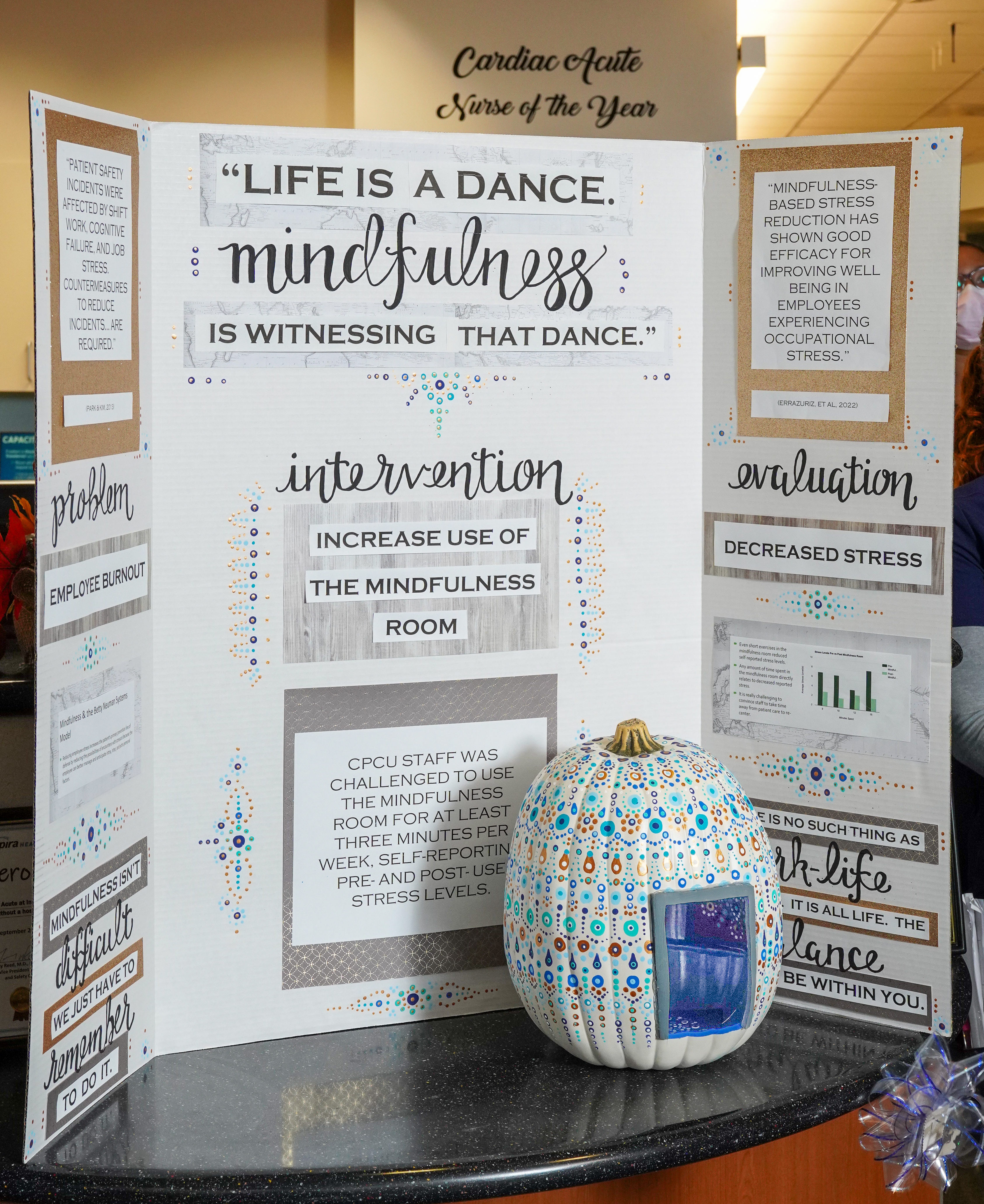 Autumn at Inspira is no different. The creativity of our teams stood out during the recent Quality Showcase and Safety Pumpkin presentations. Astride the creativity, we learned a great deal through the educational nature of the events. And we witnessed the Inspira family's awesome commitment to keeping our patients safe while delivering the highest quality care. Congratulations again to the Vineland 4th floor team on their winning Wellness Pumpkin! Truly inspirational.
In the quality and safety world, we also take the opportunity fall gives us to reflect on our goals and performance opportunities for the year while building on them for the next 12 months. This year, we held our first Schwartz Rounds, developed a workforce strengthening tool for our quality department, improved our sepsis scores and began to optimize our medication reconciliation process in an effort to make transitions of care safer. Building on those foundational successes, we will continue to engage in our own learning through diversity, equity and inclusion training. We will begin to measure our performance in areas of social needs and we will push our medication safety program to new heights. Our high reliability work will continue as we integrate those tools into the execution of our mission. And we will reach farther into our community than ever before to help our neighbors in their efforts to regain, maintain or promote personal health.
While my time with you thus far has been short, I have learned that there is nothing we cannot achieve together. I look forward to partnering with all of you as we live our Inspira values to achieve our mission.
Thanks,
Tony Reed, M.D. 
SVP, Chief Quality and Safety Officer