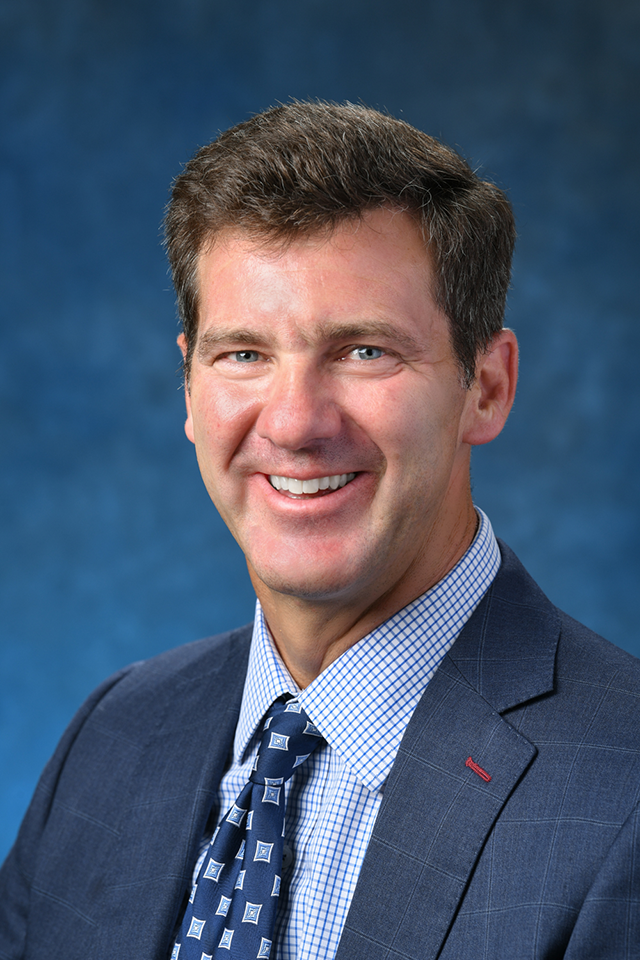 The journey to medical staff president began at age 18 for Dr. Michael DiMarino. The newly elected medical staff leader for the Mullica Hill and Woodbury campuses first worked as an ER Tech at the old Underwood Memorial Hospital. He then followed in the footsteps of his father and grandfather, who both practiced medicine in Gloucester County. 
Dr. DiMarino completed his internal medicine residency and GI fellowship at Thomas Jefferson University Hospital. He joined the Underwood Memorial Hospital medical staff in 2000. 
In the early weeks of his two-year term, Dr. DiMarino is listening to the voices of colleagues, administration, the "environment" and surrounding health systems.
"I'm a good listener and an advocate for creating an excellent patient experience," said Dr. DiMarino. "We can learn a lot by listening to and observing colleagues both at Inspira and other institutions. We can see what works and change what doesn't."
He also values the lessons he's learned from his predecessors. Long before entering the field, he watched how his father Dr. Anthony DiMarino cared for and about his patients. More recently, he came to appreciate his father's work on committees and leadership positions on the medical staff. The physicians who preceded him as medical staff president also made a strong impression. 
"I want to continue the legacy of Dr. Jim Bonner and Dr. Glenn Dragon and keep us on the right track," he explained. "They worked tirelessly to make Mullica Hill a highly respected hospital from day one and throughout the pandemic."
Dr. DiMarino looks forward to working closely with Inspira leaders Amy Mansue, Warren Moore, Lydia Stockman, Jamie Patel and Michelle Marshall. They share his commitment to patient safety and clinical excellence, and have demonstrated a strong desire to work as a team.
"Patient safety and clinical excellence are the foundation of high-performing hospitals. Inspira Mullica Hill, and all of our medical centers, are built on that foundation," Dr. DiMarino said. "We must perform our jobs at the highest level, while being compassionate, empathetic, caring and attentive. That's what it takes to achieve excellence."
Dr. DiMarino also understands that performing at the highest level is only possible when physicians take care of themselves and access the support they need. He encourages all members of the medical staff to participate in the recently launched Schwartz Rounds, which give providers and staff an opportunity to navigate the emotional challenges of working in health care by sharing experiences and learning from each other. 
He also encourages all providers to reach out to him, or other members of the MEC, with ideas for elevating care, the patient experience or the work environment in the hospital. 
"Your input can make us a better medical staff and more resilient as we serve the medical needs of our community. Please share your thoughts on how we can help maintain and expand the excellent care you provide."