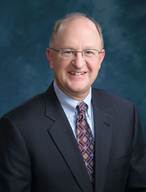 MULLICA HILL, NJ (August 20, 2015) – Inspira Health Network has appointed Patrick Nolan as the new chief operating officer of Inspira Medical Center Woodbury. In this role, Nolan will manage day-to-day operations and lead the hospital's physicians and staff in providing patients in the community with access to high quality, patient-focused care.

"Pat brings a wealth of knowledge to Inspira Medical Center Woodbury," said Todd Way, executive vice president of operations for Inspira Health Network. "His experience in leadership, financial management and program development make him a valuable asset, not only to our senior leadership team, but to our physicians, nurses and support staff who are committed to providing each patient with the best experience possible."

With more than 21 years of experience in health care, Nolan holds a bachelor's degree in finance from Lehigh University and a master's degree in business administration with a concentration in health services management from Duke University.

Prior to joining Inspira, Nolan served as president of Warren Memorial Hospital at Valley Health in Winchester, Virginia since 2004. Valley Health is a six-hospital health system with 5,300 employees and a 610-member medical staff. Nolan is a member of the American College of Healthcare Executives.
About Inspira Health Network
Inspira Health Network is a charitable nonprofit health care organization formed in November 2012 by the merger of South Jersey Healthcare and Underwood-Memorial Hospital. The network, which traces its roots to 1899, now comprises three hospitals, four multi-specialty health centers and a total of more than 60 locations. These include outpatient imaging and rehabilitation centers; urgent care; numerous specialty centers, including sleep medicine, cardiac testing and wound care; home care and hospice; and more than two dozen primary and specialty physician practices in Cumberland, Gloucester and Salem counties.

Together with its medical staff of more than 1,100 physicians and other care providers, as well as more than 5,500 employees, Inspira Health Network provides evidence-based care to help each patient achieve the best possible outcome. Clinical and support staffs are focused on providing quality care in a safe environment. For more information about Inspira Health Network,  call 1-800-INSPIRA.