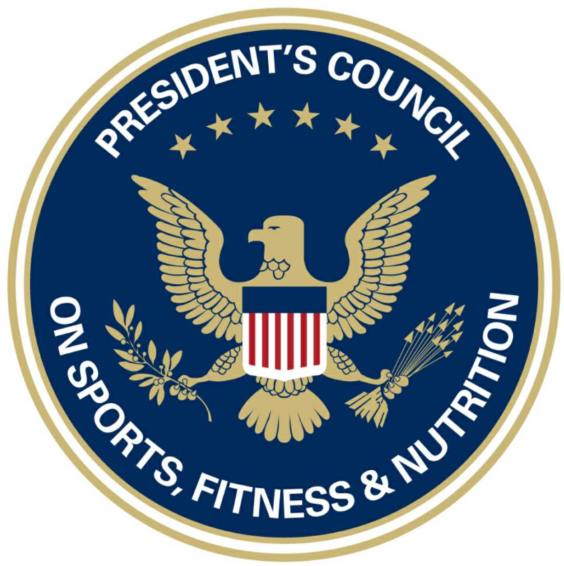 VINELAND, NJ (June 4, 2018) – Long-time Vineland physician Stephen Soloway, M.D., has been appointed to the President's Council on Sports, Fitness and Nutrition by President Trump. Dr. Soloway is the only practicing physician appointed to the 23-member council. He was sworn in on May 29 in a ceremony in Washington, D.C. 
"I'm thrilled to have been appointed to serve the President of the United States," said Dr. Soloway. "It is a great honor, and I will approach this with the same enthusiasm and determination that I bring to my medical practice and my personal fitness. I have been able to help thousands of my patients improve their quality of life and I look forward to helping our nation become more focused on health and fitness, especially the children."

The President's Council on Sports, Fitness and Nutrition engages, educates, and empowers all Americans to adopt a healthy lifestyle that includes regular physical activity and good nutrition. Since 1956, the Council has created and promoted programs and initiatives that motivate people of all ages, backgrounds, and abilities to be active and eat healthy.

"I'm passionate about fitness and helping people achieve the best possible quality of life. I want to see a focus on 'lifetime' physical activities that are introduced and encouraged starting at a young age. Swimming, biking, and running are activities you can do for your entire life, and they are generally affordable."

Dr. Soloway places particular importance on the need for children to be provided with experienced instruction in both team and individual sports. He believes that a solid foundation, including instruction in proper form, in activities such as running, cycling or swimming, will provide children with the necessary skills to keep their bodies healthy for a lifetime. He would like to see physical education teachers function more like personal trainers, and have yoga and chess worked into school curriculums across the country.

Dr. Soloway has been a member of the Inspira Medical Centers Elmer and Vineland Medical Staff since 1993, the same year he opened his private practice in Vineland. A board certified rheumatologist, he specializes in the treatment of rheumatoid arthritis; psoriatic arthritis; hypermobility disorders; low back pain from osteoarthritis; rotator cuff tendonitis and other rotator cuff problems; knee pain, gout, plantar fasciitis, heel spurs, carpal tunnel syndrome and other hand and wrist conditions. He also treats lupus and other complex autoimmune disorders.

In keeping with his passion for fitness, all of Dr. Soloway's patients are taught how to do exercises properly and safely. Despite his very busy schedule as a physician, he swims and/or bikes nearly seven days a week. As a member of a U.S. Master Swimming group, he hasn't missed a team practice in five years. In 2016 and 2017, he participated in a total of more than 40 Masters Swimming events. Last year, Dr. Soloway won two gold and two silver medals for swimming in the New Jersey Senior Olympics.

Dr. Soloway will be joined on the council by 22 other appointees, including New England Patriots Head Coach Bill Belichick, physician and TV personality Mehmet Oz, actor and retired body builder Lou Ferrigno, three-time Olympic beach volleyball gold medal winner Misty May-Treanor, retired NFL running back Herschel Walker and retired New York Yankees pitcher Mariano Rivera.
About Inspira Health Network

Inspira Health Network is a charitable nonprofit health care organization serving communities across southern New Jersey. The network, which traces its roots to 1899, comprises three hospitals, a comprehensive cancer center, several multi-specialty health centers and a total of more than 150 access points. These include urgent care; outpatient imaging and rehabilitation; numerous specialty centers, including sleep medicine, cardiac testing, digestive health and wound care; home care and hospice; and more than 30 primary and specialty physician practices in Gloucester, Cumberland, Salem and Camden counties.

Together with its medical staff of more than 1,100 physicians and other care providers, as well as more than 5,700 employees, Inspira Health Network provides evidence-based care to help each patient achieve the best possible outcome. Accredited by DNV Healthcare, the network's clinical and support staffs are focused on providing quality care in a safe environment. For more information about Inspira Health Network, visit www.InspiraHealthNetwork.org or call 1-800-INSPIRA.