At this time, some PLP services are in person, some are virtual and some are both. For details on each service please call call (856) 794-6700 ext. 6654 or ext. 6658 for more information.
Parent Linking Program
The Parent Linking Program (PLP) is for any pregnant or parenting student enrolled in Vineland High School.
Parent Linking Program

The goal of the Parent Linking Program is to guide, educate and support young mothers and fathers as they navigate the challenges of parenthood.
Our Approach to Supporting Young Families  
The Parent Linking Program is a New Jersey Department of Children and Families initiative. It is a collaboration between Inspira Health and the Vineland Board of Education with support from Prevent Child Abuse. This free program includes full-day childcare, transportation, parenting classes, case management and referrals to other community agencies.
The Parent Linking Program's educational curriculum is based on the Partnering with Teen Parents (PWTP) and Safe Dates methods.  
Group sessions with PWTP provide: 
Life skill development including employment, finances, self-sufficiency and stress management 
Parenting skill development to improve health, parent child-interactions, developmental milestones and child abuse prevention 
Educational support including college exploration, links to tutoring and educational guidance 
Health education including prenatal classes, nutrition, tobacco, alcohol and drug awareness and family planning 
Group sessions with Safe Dates provide: 
Positive peer relationship development 
Relationship risk identification 
Refusal and negotiation skill guidance 
Problem-solving strategies 
Respect, conflict resolution skills and active listening techniques 
Communication and empathy
Program Options 
Full Day Program
Students attend IMPACT for 2-3 periods a day, and Vineland High School for the remainder of the day. Students in this program earn 5-10 high school credits for participation.  
Expansion Program 
Students attend Vineland High School full time and participate in once weekly parenting classes with their PLP case manager. Students who participate in the expansion program are also provided with case management and referrals to community agencies.  
Other Services 
Virtual health services, counseling and family nights are available.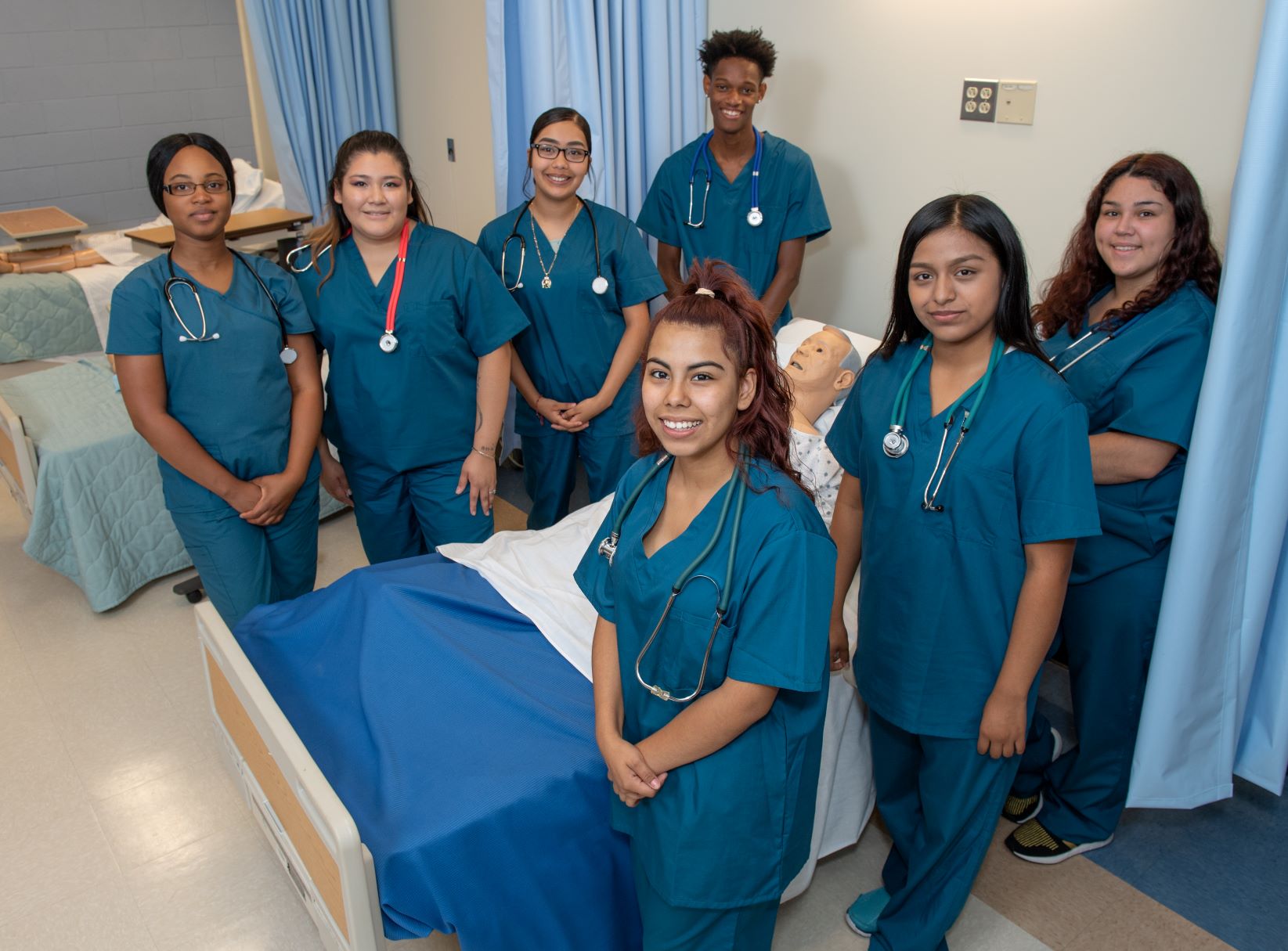 Explore More Options
three
Learn more about our online scheduling and schedule an appointment with your primary care provider today.
We offer a wide variety of services at our many locations throughout New Jersey, including award-winning obstetrics and gynecology, cancer care and orthopedics.
World class care is in your backyard. Learn more about our local and nationally renowned physicians.