Palliative Care
Our palliative care consult service is specially-designed for people living with chronic or serious illnesses.
Palliative Care

Palliative care is specialized medical care for people with chronic or serious illnesses. This type of care is focused on providing the patient with relief from the symptoms, pain and stress of chronic or serious illness—whatever the diagnosis.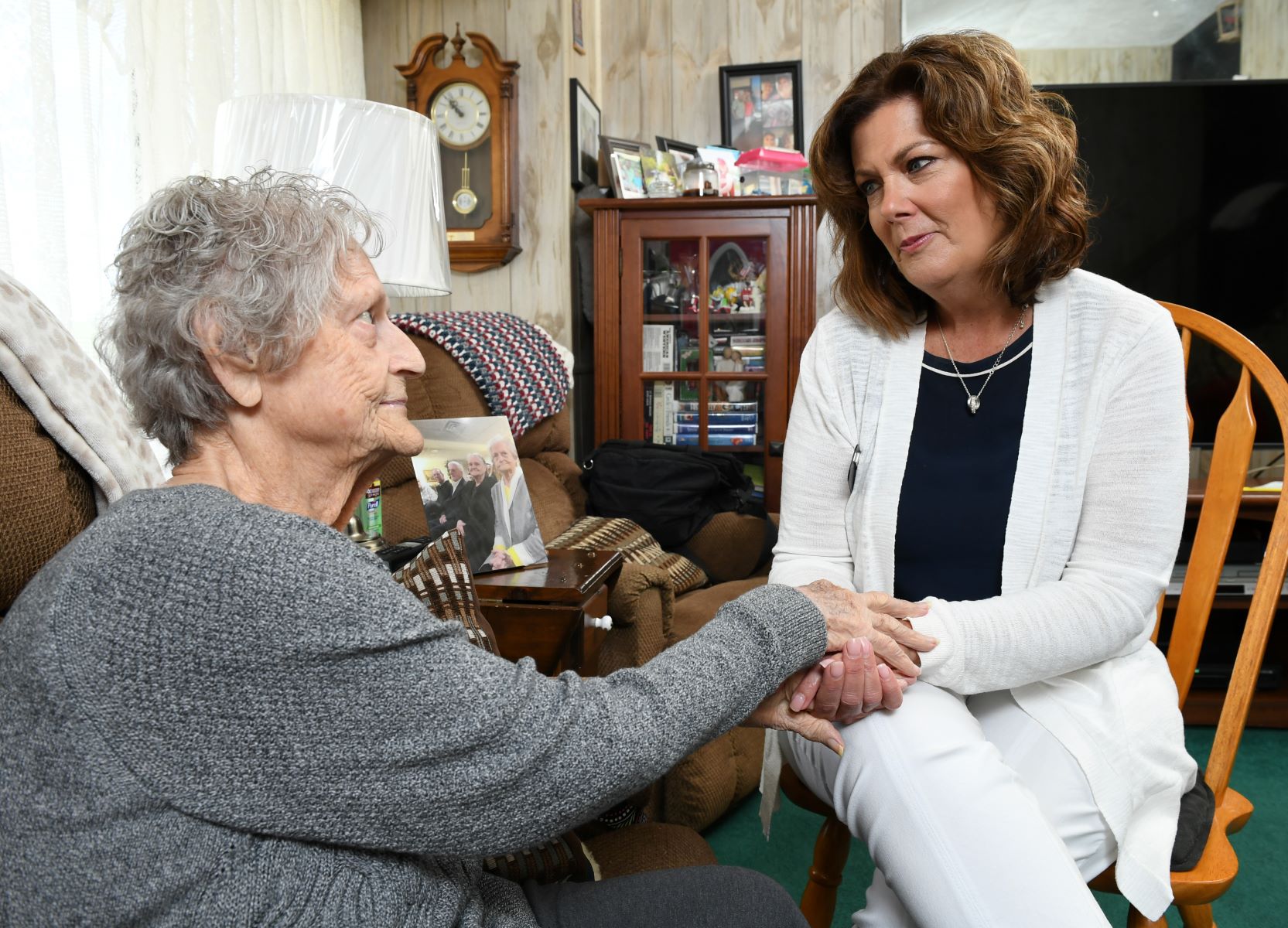 Our Approach to Palliative Care
The goal of palliative care is to improve the quality of life for both the patient and the family by treating the symptoms of serious illness. Palliative care is provided by a team of doctors, nurses and other specialists who work collaboratively. Palliative care is appropriate at any age and at any stage in a chronic or serious illness and can be provided together with curative treatment. 
The Palliative Care Consult Service is available to all hospitalized patients at Inspira Health.
Palliative care may be especially helpful if you:
Have a chronic or serious illness such as heart failure, advanced lung disease, cancer, liver or kidney problems, immune system disorders, AIDS, neurological disease or dementia
Have significant pain or discomfort
Unrelieved nausea, vomiting or other uncontrolled symptoms or the disease or treatment
Have psychological distress such as depression, fears or anxiousness
Are seriously ill and facing questions about the future
Are confused about your medical conditions and choices
Wish to discuss advanced care planning
How can the Palliative Care Consult Service at Inspira help?
When you or your family member has a chronic or serious illness, you need answers, relief, expertise and individualized care. The palliative care team at Inspira has specialized knowledge and skills in helping people with serious illnesses. Working with your primary doctor we provide:
Expert treatment of distressing symptoms such as nausea, fatigue, constipation, pain, breathlessness, depression, insomnia or anxiety
Improved quality of life for those living with chronic or serious illnesses
Emotional and spiritual support for you and your family
Guidance to help you understand your illness and your choices for medical care
Help in identifying what is important to you to give you the best quality of life
Guidance to resources to help in your daily living
Frequently Asked Questions About Palliative Care
Do I have to stop my current treatment to receive palliative care? 
No. The Palliative Care Consult Service works in partnership with your primary doctor throughout your hospitalization and treatments.
Is palliative care the same as hospice? 
No. Hospice care is meant specifically for those approaching the last stages of life and aggressive treatment is no longer beneficial, while palliative care is appropriate for any stage of a chronic or serious illness.
How can I get palliative care while I am in the hospital?
Tell your family, friends and caregivers that you want palliative care. Then, request your care team or ask your doctor for a referral to the Palliative Care Consult Service.
Why Choose Inspira for Palliative Care
Our team of highly-trained physicians, nurses and advocates make it our mission to provide peace-of-mind and comfort to our patients. Our local, community-focused staff brings expertise, experience and depth of knowledge to the specialty, as well as availability to patients, family members and loved ones whenever a question arises. 
Explore More Options
three
Learn more about our online scheduling and schedule an appointment with your primary care provider today.
We offer a wide variety of services at our many locations throughout New Jersey, including award-winning obstetrics and gynecology, cancer care and orthopedics.
World class care is in your backyard. Learn more about our local and nationally renowned physicians.