Pediatric Care
Whether your little one isn't feeling well, or you want to ensure your kids lead a healthy lifestyle, Inspira Health is here to help. Inspira Health partners with neonatologists, pediatricians and specialists from Nemours Children's Health to provide care to infants, children and teens across South Jersey.
Our Approach to Pediatric Care
Inspira's medical centers in Mullica Hill and Vineland include emergency departments designed just for children along with inpatient pediatric suites and newborn nurseries to ensure expert care is available when you need it most. Additionally, Inspira is a leading provider of mental health services in our region with a commitment to the emotional as well as physical wellbeing of children.
Teaming up with Nemours Children's Health ensures that we offer a nationally-recognized level of pediatric specialty care. Working alongside Inspira staff, Nemours pediatric hospitalists provide seamless, 24/7 inpatient care for infants, children and teens. They collaborate with each child's primary care provider, and sometimes other specialists, to deliver timely, coordinated care and treatment.

Nemours at Inspira Health 
Together with Nemours Children's Health, we're providing life-changing care. Nemours promises to do whatever it takes to help children grow up healthy - and at Inspira, that's a philosophy we share. It's why we partnered to provide 24/7 inpatient pediatric and emergency care for infants, children and teens. Plus, neonatal care for our very youngest patients.
With more than 50 years of experience in our region, the renowned specialists from Nemours are ranked among the nation's best by U.S. News & World Report.
Nemours Pediatrics at Inspira offers: 
Neonatology specialists, who care for ill and/or premature newborns, in our Deborah F. Sager Neonatal Intensive Care Unit at Inspira Medical Center Vineland and special care nursery at Inspira Medical Center Mullica Hill.
Inpatient and Emergency Department pediatric care with pediatric hospitalists offering 24/7 care at Inspira Medical Centers Vineland and Mullica Hill.
Rapid access to consultations from Nemours specialists in the Emergency Department and inpatient unit when needed. Our team will also coordinate with your child's primary care physician for follow-up with Nemours specialists.
Pediatric Emergency Services 
At Inspira's medical centers in Vineland and Mullica Hill, our pediatric emergency services provide a warm, child-friendly environment, specifically designed to meet the needs of children and their families. Here, Inspira emergency medicine physicians, specially trained nurses, and pediatric hospitalists from Nemours Children's Health, work together to ensure excellent age-appropriate care.
Inspira's Medical Centers in Vineland and Mullica Hill offer a dedicated pediatric ER. These specialized care areas ensure quicker triaging for children and decreased wait times as well as a more child-friendly environment. If needed, Nemours Kids Transport is available to transfer pediatric patients to Nemours Children's Health for highly specialized care.
Programs to support children and families in our community 
Inspira offers IMPACT programs designed to improve the health and well-being of young people and their families. Inspira's IMPACT programs are designed to assist growing families and promote healthy living. By partnering with local community organizations, we can make a difference in young lives.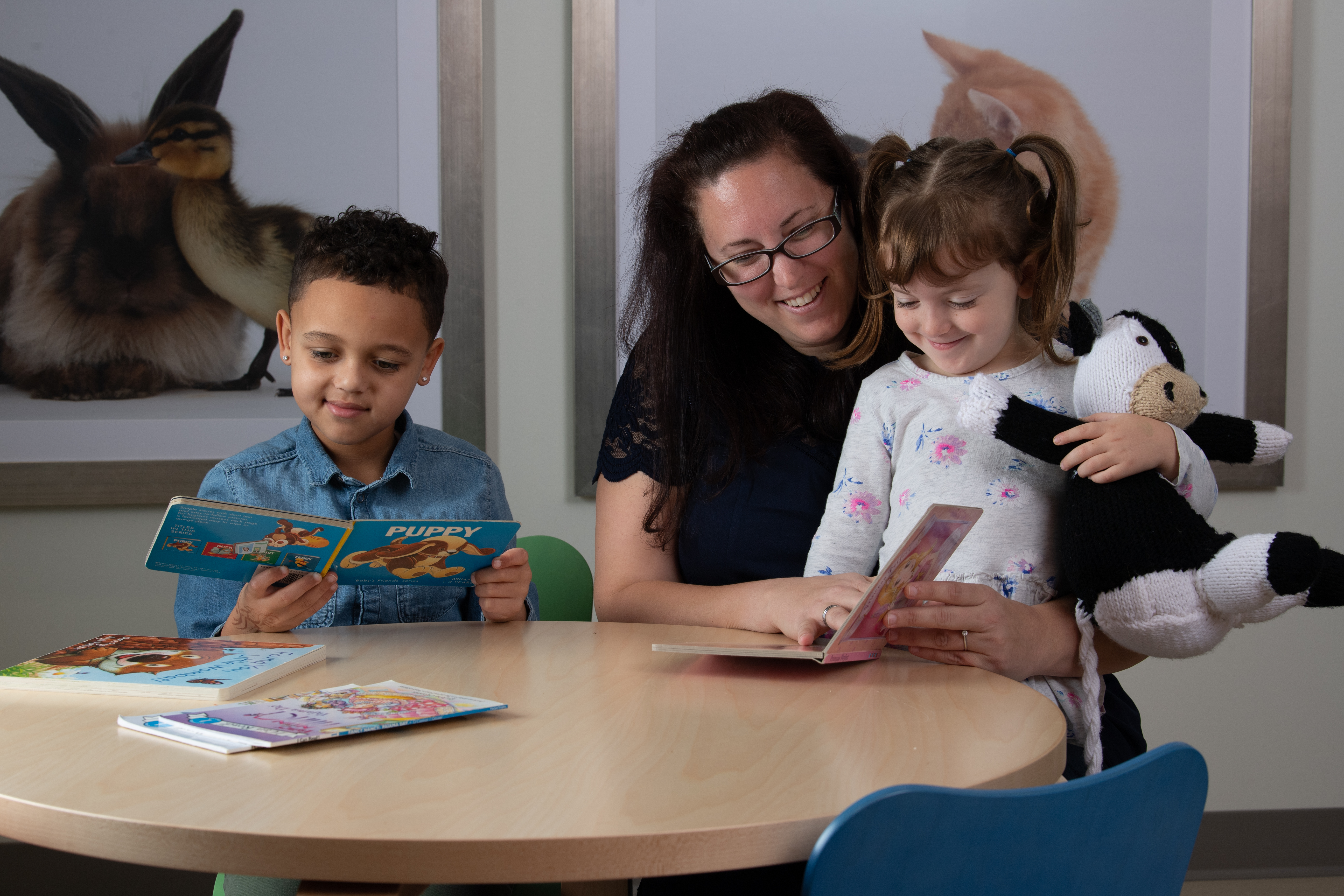 Why Choose Inspira for Children and Youth Services