Dr. Senatore discusses six steps to lower risk of colon cancer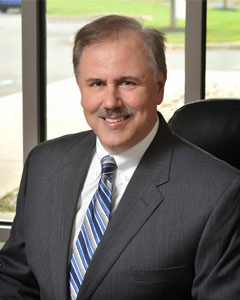 MULLICA HILL, NJ (March 6, 2017) – March is Colorectal Cancer Awareness Month, and a good time to learn more about colorectal cancer and how it can be prevented or best treated.

Colorectal cancer is the second leading cause of cancer-related deaths in the United States for both men and women combined. This year, approximately 140,000 new cases of colorectal cancer will be diagnosed and 56,000 people will die from the disease.

"What many people don't realize is colorectal cancer is a disease that can be prevented through regular screenings, a healthy diet and regular exercise," explained Peter J. Senatore, Jr., M.D., double board certified colon and rectal surgeon at Inspira Medical Group in Mullica Hill and Vineland.

Six steps to lowering your risk of colon cancer:
Get regular colorectal cancer screenings beginning at age 50. If you have a personal or family history of colorectal cancer or colorectal polyps, or a personal history of another cancer or inflammatory bowel disease, talk to your doctor about earlier screening.
Eat plenty of fiber—between 20 to 35 grams of fiber each day from fruits, vegetables, whole grain bread and cereals, nuts and beans.
Eat a low-fat diet.
Eat foods with folate such as leafy green vegetables.
Don't drink excessive alcohol or smoke. If you use alcohol, drink only in moderation. Alcohol and tobacco in combination are linked to colorectal cancer and other gastrointestinal cancers. If you use tobacco, quit. If you don't use tobacco, don't start.
Exercise for at least 20 minutes three to four days each week. Moderate exercise such as walking, gardening, or climbing steps may help reduce your risk.
For more information about colorectal cancer screening and prevention, speak with your primary health care provider or call Dr. Senatore at (856) 213-6375.

Learn more about Inspira Cancer Services and connect with a nurse navigator at www.InspiraHealthNetwork.org/cancer  or call 1-800-INSPIRA.
About Inspira Health Network
Inspira Health Network is a charitable nonprofit health care organization serving communities across southern New Jersey. The network, which traces its roots to 1899, comprises three hospitals, a comprehensive cancer center, several multi-specialty health centers and a total of more than 125 access points. These include urgent care; outpatient imaging and rehabilitation; numerous specialty centers, including sleep medicine, cardiac testing, digestive health and wound care; home care and hospice; and more than 30 primary and specialty physician practices in Gloucester, Cumberland, Salem and Camden counties.

Together with its medical staff of more than 1,100 physicians and other care providers, as well as more than 5,700 employees, Inspira Health Network provides evidence-based care to help each patient achieve the best possible outcome. Accredited by DNV Healthcare, the network's clinical and support staffs are focused on providing quality care in a safe environment. For more information about Inspira Health Network, call 1-800-INSPIRA.