VINELAND, NJ (October 29, 2013) — Inspira Medical Group continues to grow its physician network and expand the specialties it offers to the region. Most recently, the physician group announced that experienced colorectal surgeon, Peter Senatore, Jr., M.D., will begin seeing patients at its surgical practice in Vineland beginning December 1.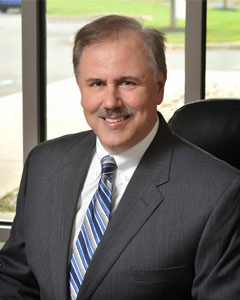 Board-certified by the American Board of Surgery and the American Board of Colon and Rectal Surgery, Senatore brings more than 25 years of surgical experience to the area. Senatore earned his medical degree from The Johns Hopkins University in 1982. He then went on to complete an internship and residency in general surgery at Georgetown University Hospital followed by a residency in colon and rectal surgery at Suburban Hospital in Bethesda, Maryland.
In 1988, Senatore joined South Shore Medical Center in Norwell, Massachusetts, and served as Chief of Surgery from 1999 to 2001. He has been on the Active Staff at South Shore Hospital in Weymouth, Massachusetts for the past 25 years, and was Chairman of the Department of Surgery from 1997 to 2000. Prior to joining Inspira Medical Group Surgical Services Vineland, Senatore practiced at South Shore Surgical Specialists, Inc. and maintained hospital affiliations at multiple medical and endoscopy centers in the greater Boston area.
As part of Inspira Medical Group Surgical Services Vineland, Senatore will provide patients with experienced surgical and non-surgical treatment of colon and rectal problems that is specifically tailored to each patient's needs.
Senatore has advanced training and more than 25 years of experience in the treatment of colon and rectal problems, in addition to full training in general surgery. His specialty interests include surgical endoscopy, including colonoscopy, open and laparoscopic surgery for both benign and malignant disease, office and operative therapy of anorectal conditions such as hemorrhoids, and the diagnosis and treatment of rectal prolapse, fecal incontinence and other pelvic floor disorders. Senatore has authored several articles on the treatment of rectovaginal fistulae and perineal defects, and has worked with the American Society of Colon and Rectal Surgeons to develop and publish standards of care for numerous colorectal diseases.
Inspira Medical Group Surgical Services Vineland is located at 1102 East Chestnut Avenue in Vineland. For more information, please call (856) 213-6375.
About Inspira Health Network
Inspira Health Network is a charitable nonprofit health care organization formed in November 2012 by the merger of South Jersey Healthcare and Underwood-Memorial Hospital. The network, which traces its roots to 1899, now comprises three hospitals, four multi-specialty health centers and a total of more than 60 locations. These include outpatient imaging and rehabilitation centers; urgent care; numerous specialty centers, including sleep medicine, cardiac testing and wound care; home care and hospice; and more than two dozen primary and specialty physician practices in Cumberland, Gloucester and Salem counties.
Together with its medical staff of more than 1,100 physicians and other care providers, Inspira Health Network provides evidence-based care to help each patient achieve the best possible outcome. Clinical and support staffs are focused on providing safe care in a safe environment.