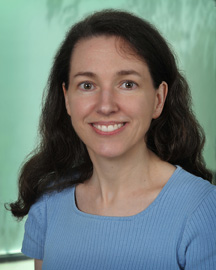 GLOUCESTER COUNTY, NJ (August 5, 2014) — Inspira Medical Group is pleased to announce that, Alexandra Landen, D.O., board certified neurologist with fellowship training in movement disorders, has begun seeing patients at the group's neurology practices in Mullica Hill and Woodbury.
Board certified by the American Board of Psychiatry and Neurology, Dr. Landen will provide area patients with specialized care for a range of complex neurological disorders affecting the brain, spinal cord and nerves. She is experienced in providing treatment for various neurological and movement disorders, including muscle disorders, epilepsy, multiple sclerosis, Parkinson's disease, muscular dystrophy, stroke and more. 
Dr. Landen attended medical school at the University of Medicine and Dentistry of New Jersey. She then completed a residency in neurology, followed by a fellowship in movement disorders, at Georgetown University Hospital in Washington, D.C. Prior to joining Inspira Medical Group, Dr. Landen served as a general neurologist and movement disorder specialist at Christiana Care Neurology Specialists. She is currently also affiliated with Jefferson University Physicians. 
Inspira Medical Group Neurology has practice locations in Mullica Hill and Woodbury. For more information, please call (856) 467-4432.
About Inspira Health Network
Inspira Health Network is a charitable nonprofit health care organization formed in November 2012 by the merger of South Jersey Healthcare and Underwood-Memorial Hospital. The network, which traces its roots to 1899, now comprises three hospitals, four multi-specialty health centers and a total of more than 60 locations. These include outpatient imaging and rehabilitation centers; urgent care; numerous specialty centers, including sleep medicine, cardiac testing and wound care; home care and hospice; and more than two dozen primary and specialty physician practices in Cumberland, Gloucester and Salem counties.
Together with its medical staff of more than 1,100 physicians and other care providers, Inspira Health Network provides evidence-based care to help each patient achieve the best possible outcome. Clinical and support staffs are focused on providing quality care in a safe environment. For more information about Inspira Health Network, call 1-800-INSPIRA.