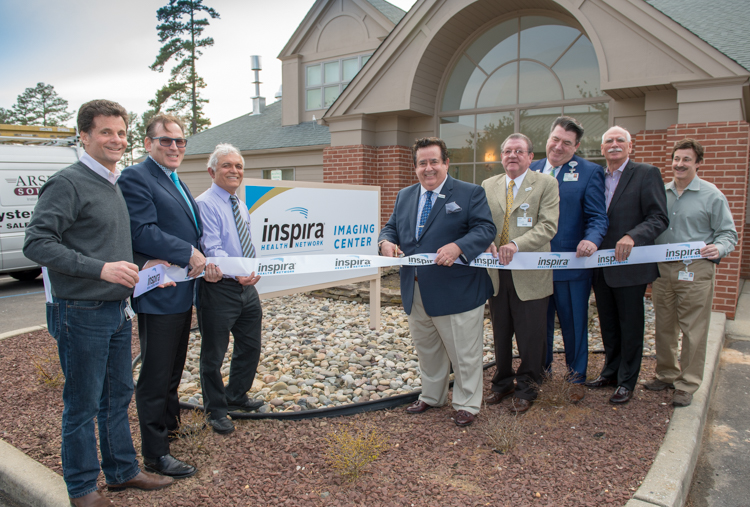 CUMBERLAND COUNTY, NJ (May 7, 2018) – Inspira Health Network announces the opening of its newest imaging location at 2848 South Delsea Drive in Vineland. This is Inspira's third Imaging Center in Vineland, and its first in the city to offer wide bore MRI.  
Wide bore MRI systems offer patients the optimized comfort of conventional open bore systems along with the high-quality imaging of conventional closed bore systems. A wide bore system is able to accommodate larger patients who cannot physically fit into a conventional MRI machine and is particularly beneficial for patients who are uncomfortable in enclosed spaces.

Inspira Imaging Center South Delsea provides a range of services including general radiology (X-ray), wide bore MRI, non-contrast MRA, CT scans, DEXA bone density scans, digital 2D and 3D mammography, and general and vascular ultrasound studies. Hours of operation are 8 a.m. to 5 p.m. Monday through Friday, plus flexible evening and weekend appointments. Walk-in x-rays are welcome.

Inspira's other Vineland imaging locations include Inspira Medical Center (1505 West Sherman Avenue), Inspira Imaging Center Delsea (352 S. Delsea Drive), and Inspira Imaging Center West Sherman MRI (994 West Sherman Avenue).

For more information about Inspira Health Network, please visit www.InspiraHealthNetwork.org or call 1-800-INSPIRA. To stay connected with Inspira announcements and work being done in the community, please join the conversation on Facebook and Twitter.
About Inspira Health Network
Inspira Health Network is a charitable nonprofit health care organization serving communities across southern New Jersey. The network, which traces its roots to 1899, comprises three hospitals, a comprehensive cancer center, several multi-specialty health centers and a total of more than 150 access points. These include urgent care; outpatient imaging and rehabilitation; numerous specialty centers, including sleep medicine, cardiac testing, digestive health and wound care; home care and hospice; and more than 30 primary and specialty physician practices in Gloucester, Cumberland, Salem and Camden counties.

Together with its medical staff of more than 1,100 physicians and other care providers, as well as more than 5,700 employees, Inspira Health Network provides evidence-based care to help each patient achieve the best possible outcome. Accredited by DNV Healthcare, the network's clinical and support staffs are focused on providing quality care in a safe environment. For more information about Inspira Health Network, visit www.InspiraHealthNetwork.org or call 1-800-INSPIRA.