Mothers and daughters share a special bond. But at Inspira Health, the bonds between two mother-daughter duos are rooted even deeper through their shared passion for nursing.  
In honor of National Nurses Week, we're sharing the story of four women whom together celebrate more than 100 years in the nursing profession.  
Home Away From Home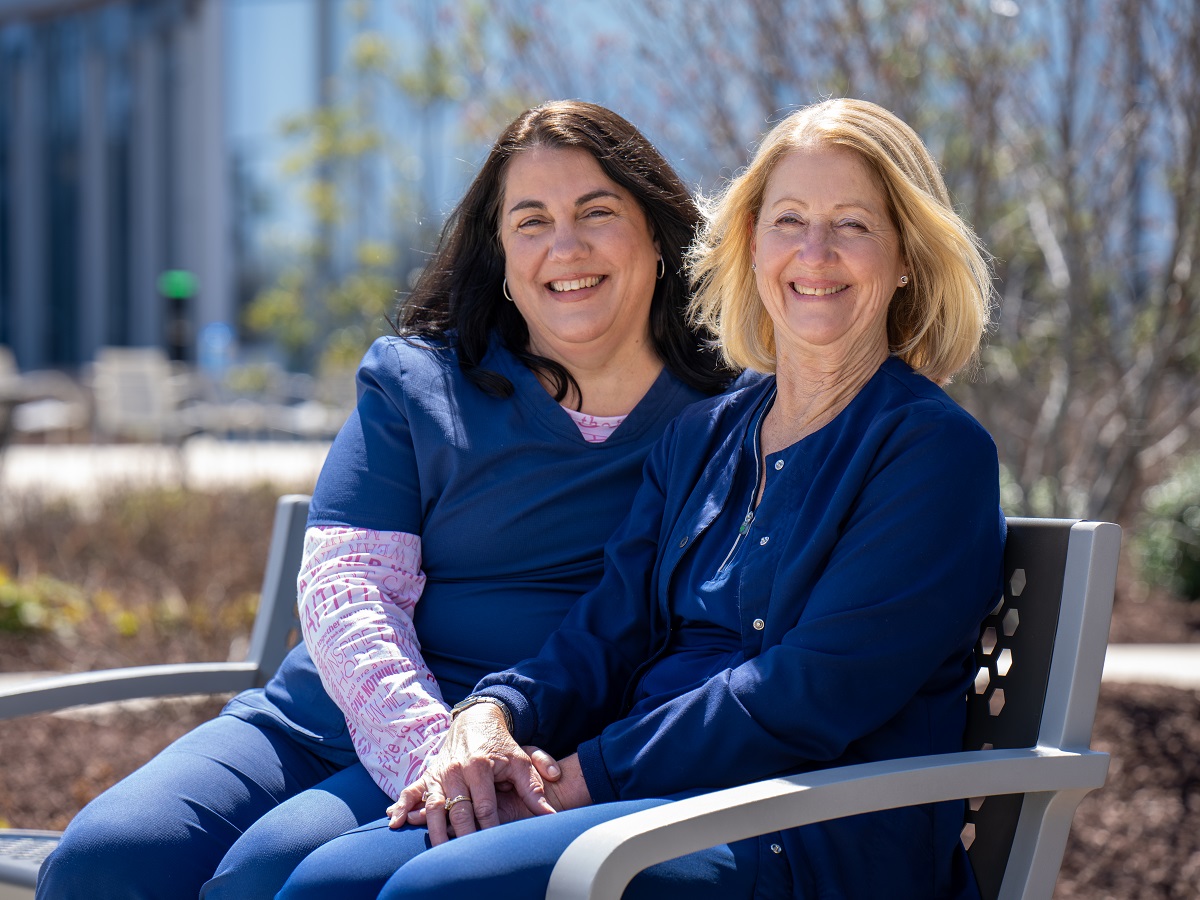 As a young child, Tracy Dooley, MSN, RN-BC, FNP-C, would visit her mom Paula Slimmer, MSN, RN-C, CNML, a nurse manager at Inspira Medical Center Elmer, and witness the impact she had on patients and staff members. Through these collective experiences, Tracy felt as though she "became part of the Inspira family before [she] was even old enough."  
Following in her mother's footsteps, Tracy's desk as a nurse manager at Inspira Elmer was the same desk her mom used in her first manager job years before.  
"You are always watching young nurses come in as novices, and then they kind of grow up and blossom. That really makes you feel proud as a manager, but when it is your daughter and you watch that, it is indescribable," said Paula.  
Tracy has since grown her career at Inspira, today serving as a Nurse Practitioner at Inspira Urgent Care. Paula feels lucky to witness her daughter pursue her passion of nursing, all while raising a family of her own and earning nursing degrees – noting that Tracy is at the top of her list of superhero nurses. 
As family, friends and colleagues, the two share mutual pride in each other – particularly during the pandemic. Tracy shared, "The past two years have really been hard with COVID, but as nurses we have persevered, we have come through it and we have done that together." 
The family footprint within Inspira actually includes three generations, as Tracy's middle son has spent nearly a decade as a transporter for the health system.  
A Family Legacy of Nurses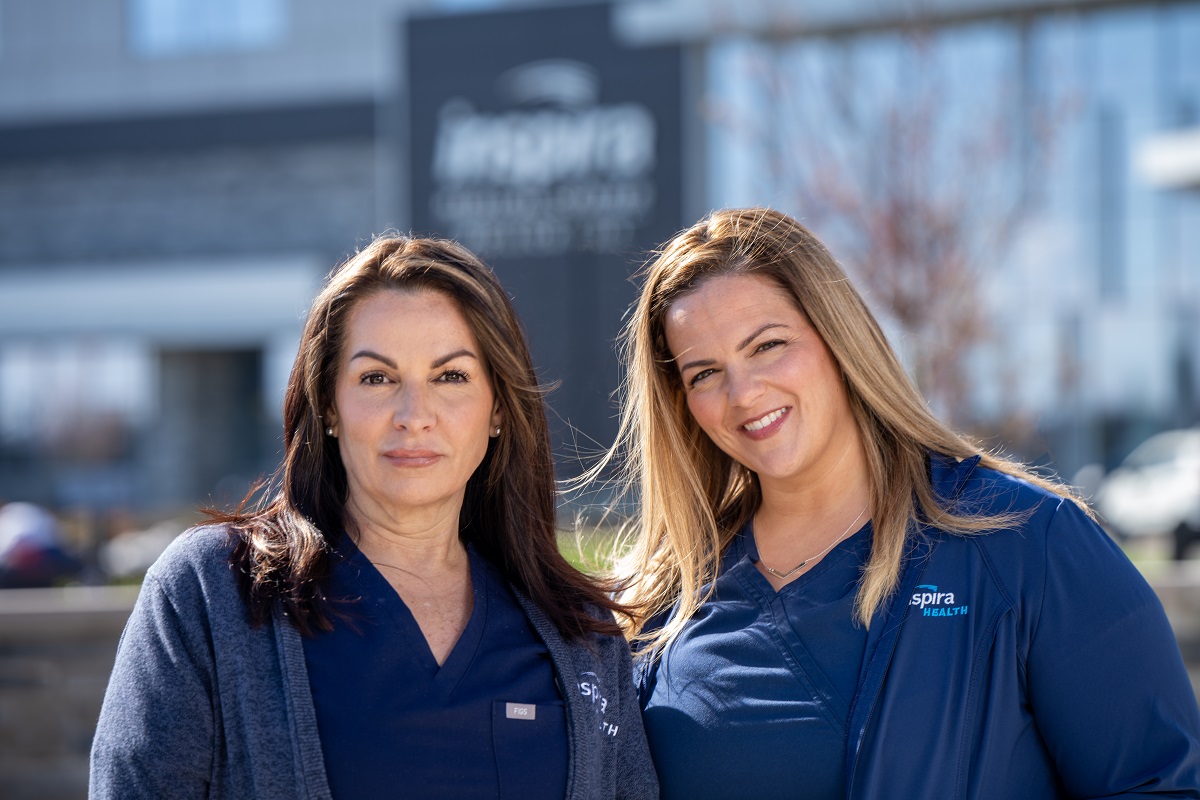 Nursing is in the DNA of Tracey Leer, MSN, RN, CEN, FNP-BC, nursing director for the Emergency Department/Pediatric Hybrid Unit at Inspira Medical Center Mullica Hill, and her daughter, Katie Corsey, BSN, RN, ER nurse at Inspira Medical Center Vineland. As a child, Katie always loved hearing her mom's stories. "[I] just remember her always being happy and smiling about her job. I thought, "That's what I want to do." Following in her mother's footsteps, she became a nurse. 
Similarly, Katie attributes watching her mom in action in the ER as an influence on her chosen career. While visiting her mom at work, Katie saw her surrounded by constant activity while ambulances lined up outside the ER doors, and she thought it was remarkable to watch her mom's bravery and calm disposition. 
Now, as Tracey watches her daughter in action, she is elated to see Katie blossom as a nurse. "I'm very proud of her. I'm happy that I was able to be a kind of mentor for her, and for her to see how wonderful nursing is." 
Both working in the ER, Tracey and Katie have deepened their bond, as they understand the unique experiences that health care workers endure, especially over the past few years.  
"[The pandemic] was definitely a change and eye opening, but I don't think I'd ever pick any other profession," said Katie.  
Driven by their love for nursing, both Tracey and Katie are committed to growing in their careers and providing care to their community.  
Inspiring Nurses of Today and Tomorrow 
These nurses – alongside their greater Inspira family – have been and continue to be on the front lines, providing quality care, compassion and support for patients. 
Being a nurse is more than just a career, it is part of their identities. Tracey shared, "When people ask who you are, I tend to say, 'I'm a nurse.' Even when you have days off, it somehow intertwines itself into your day." 
And their role in health care is continuously evolving.  
Paula recalls, "I have seen nursing go from just a career where the physician was in charge of the patient's care to a profession where physicians and nurses [now] collaborate on the care of that patient. We are an important part of the health care team."