MULLICA HILL, NJ (December 23, 2015) – The New Jersey Department of Health, Office of Emergency Medical Services honored Inspira Health Network's EMS medical director and members of its paramedic team at its annual awards dinner held in Atlantic City.
Jay Stiefel, D.O., medical director of Emergency Medical Services (EMS) for Inspira and emergency department physician at Inspira Medical Center Woodbury, received the office's Outstanding EMS Physician award. Dr. Stiefel been an emergency physician with Inspira Woodbury for more than 16 years and was appointed medical director of EMS in 2003
Inspira paramedics Todd Rapczynski, George Petit and Debbie Rizzo were awarded the Outstanding EMS Call of the Year award for their lifesaving actions on a patient involved in a motorcycle accident. Members of Vineland's EMS team and Cooper University Health's flight team were co-recipients of the award.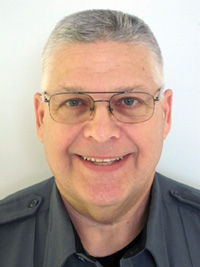 The Director Award was given to Inspira paramedic, Nicholas Franceschini, for his role with the Papal Visit EMS Task Force team.
About Inspira Health Network
Inspira Health Network is a charitable nonprofit health care organization serving communities across southern New Jersey. The network, which traces its roots to 1899, comprises three hospitals, a comprehensive cancer center, several multi-specialty health centers and a total of more than 60 locations. These include urgent care; outpatient imaging and rehabilitation; numerous specialty centers, including sleep medicine, cardiac testing, digestive health and wound care; home care and hospice; and more than 30 primary and specialty physician practices in Gloucester, Cumberland, Salem and Camden counties.

Together with its medical staff of more than 1,100 physicians and other care providers, as well as more than 5,700 employees, Inspira Health Network provides evidence-based care to help each patient achieve the best possible outcome. Accredited by DNV Healthcare, the network's clinical and support staffs are focused on providing quality care in a safe environment. For more information about Inspira Health Network, call 1-800-INSPIRA.