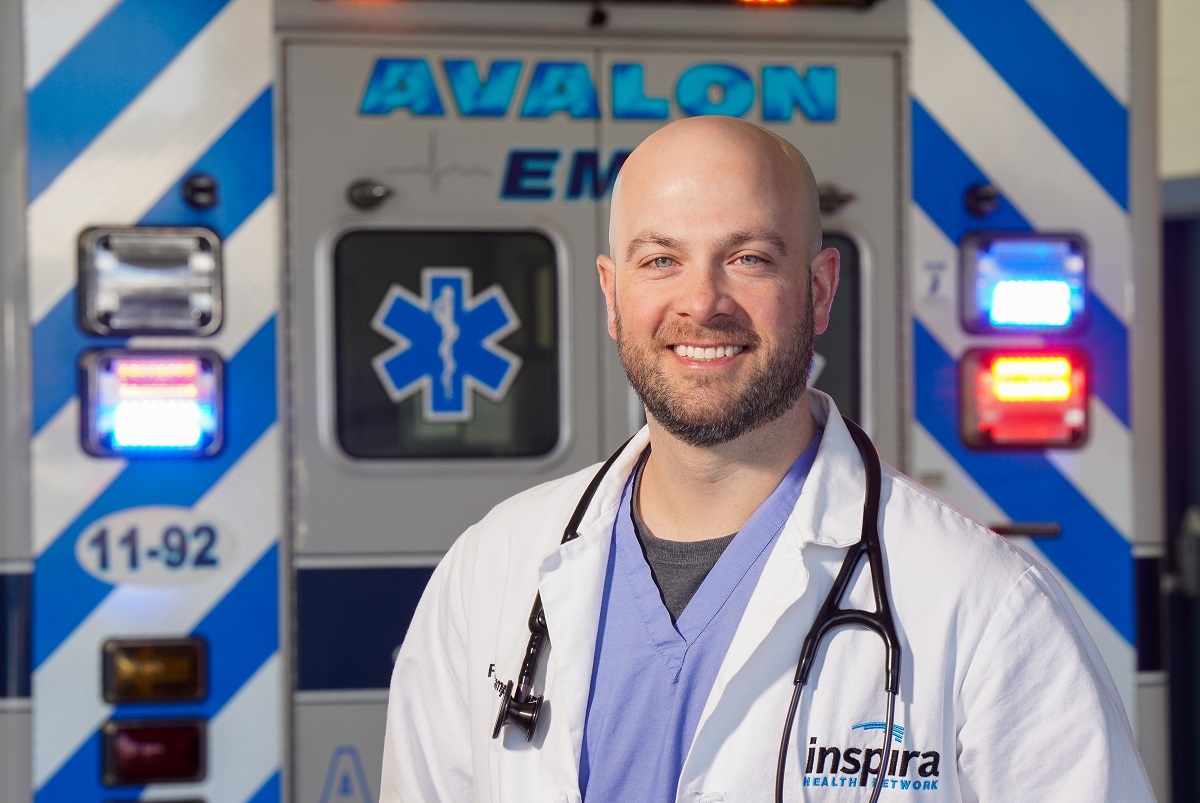 Robin Camp, MD, is an Ocean City, NJ, native and a third-year resident in the family medicine program at Inspira Medical Center Vineland.
When did you realize you wanted to become a doctor?
The first time I expressed an interest in the medical field actually wasn't until my freshman year of college. I became an EMT in order to get an extra dollar an hour at my lifeguarding job. I was supposed to be an engineer. Being an EMT kind of changed that whole course. I had a couple of interesting saves on the beach that led me to want to pursue a career in medicine.
What drew you to Inspira for your medical residency?
Inspira's only about 40 minutes from Ocean City, NJ, where I grew up and where I currently live. It was right in my backyard this whole time. I really like the sense of community here. Everybody knows each other by name. But there's also a large focus on academics here.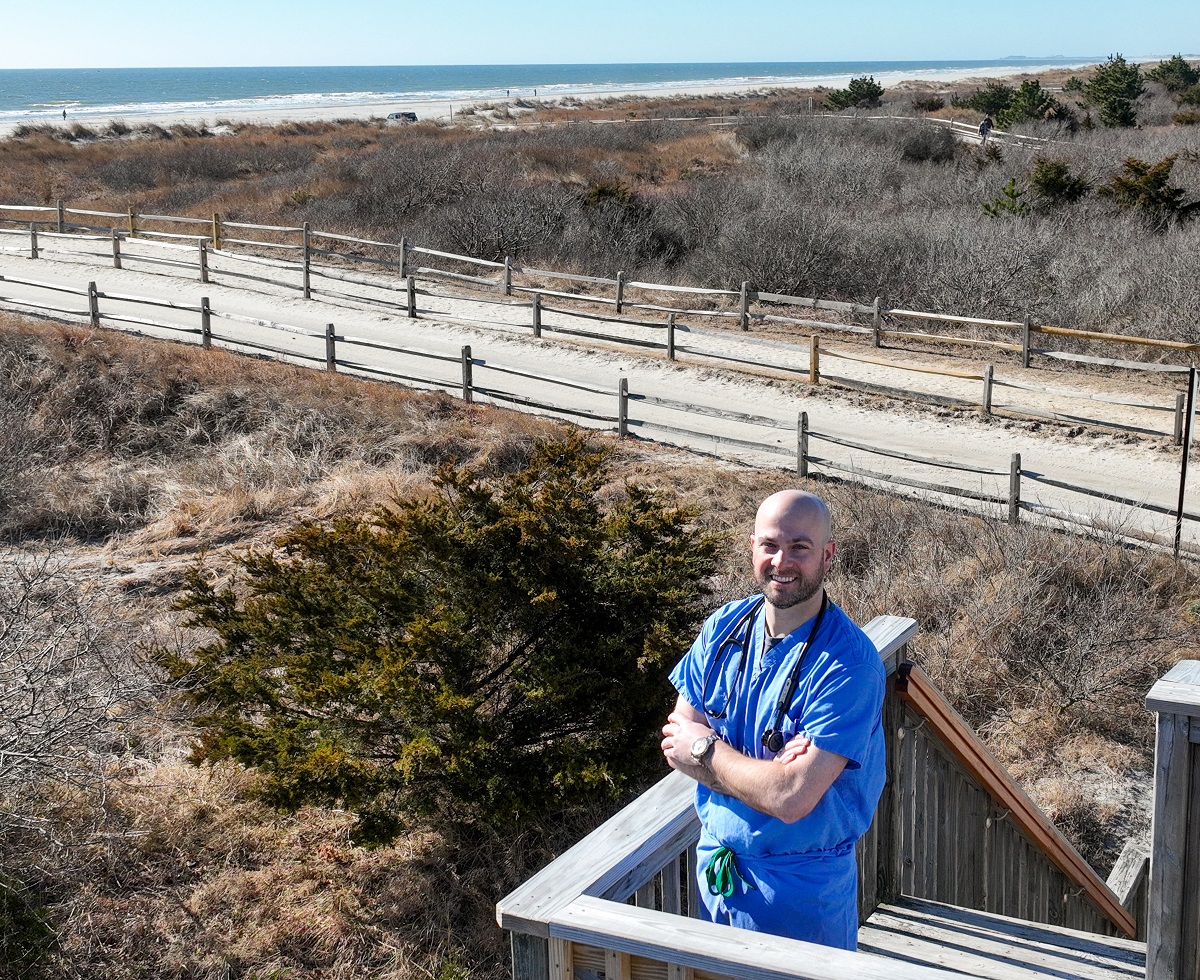 How has your role within the residency program evolved since you started here?
When I began, I was actually part of a one-year program and learned so much in that first year. Then I joined the family medicine program, which brought a whole new set of challenges and people to learn from. Now that I am in my third year, I'm chief resident. I'm learning beyond just the knowledge of medicine and get to experience the coordination of medicine, how to run an office, and how to work with my colleagues.
What do you find most fulfilling in your role as chief resident?
Before residency, I was an adjunct college professor for anatomy and physiology, and I really liked teaching. I thought it was incredibly rewarding and challenging. Being chief resident now, I get to teach again. I get to help lead other residents to be the best physicians they can be. That's incredibly fulfilling.
As someone who's been a part of this community your whole life, why do you think it's so important that the people here have access to this level of care?
Regardless of where you live, all patients deserve access to a high level of care. I think it's important for patients to have access to primary care, where they know that those same physicians are going to be seeing them in the hospital and helping to manage their care throughout their lives. Having the resources Inspira offers here at their disposal is huge.
How has Inspira impacted your life as medical resident?
The residency program at Inspira has been a great experience. I get to work with a community that's typically underserved and really make a difference in their health. Everyone I work with has been so friendly. You come to know people from every department. I think that's been a way to make it feel kind of like home. Whether it's the front office staff, the medical assistants or the nursing staff, we all have one goal, and that one goal brings us all together. And I think that's what we mean when we talk about the community at Inspira. The sense of community among the residents, the hospital staff and the patient population has been just incredible.