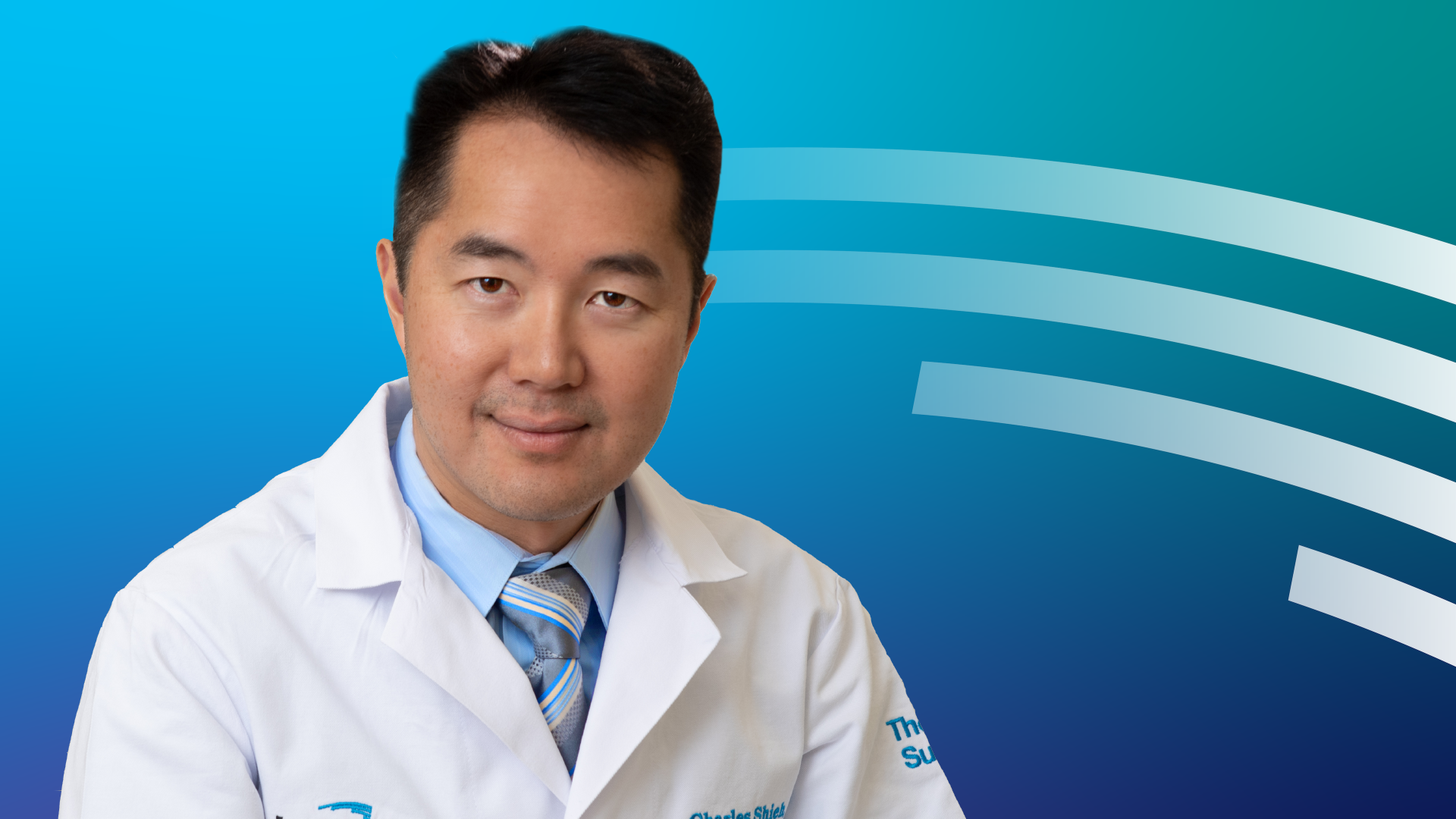 Lung cancer is the leading cause of cancer death in the United States. Despite the poor prognosis of this condition across the nation, lung cancer screening and prevention awareness are helping to create an uplifting outlook for many lung cancer patients. Recognized as a National Lung Cancer Screening Center of Excellence, Inspira's Lung Cancer Screening Program is ready to provide preventive, diagnostic and surgical care to patients right in the South Jersey community.  
"Lung cancer is a devastating disease. The five-year survival rate is just 35 to 61 percent for lung cancer cases that have not metastasized," said Charles Shieh, M.D., a thoracic surgeon at Inspira Medical Centers Elmer, Mullica Hill and Vineland. "But that projection could change through an increase in preventive screenings—an effort that starts at the primary care level." 
Low-dose CT scans are recommended for preventive screening and have been linked to a reduction in lung cancer deaths by 20 to 26 percent in men and up to 39 percent in women. These scans are available in seven locations across Inspira. Providers should consider a patient's age, smoking status, smoking history, family history of lung cancer and exposure to cancer-causing agents when evaluating your patients' risk profile prior to screening.  
"In the event that we do find a cancerous mass, Inspira offers an extensive range of treatment options," said Dr. Shieh. "From minimally invasive surgeries and chemo and immunotherapy, to radiation therapy and clinical trials, we are here for the patient's entire cancer journey—and every test, therapy and treatment session is tailored specifically to the patient's needs and lifestyle." 
Adding to its surgical and pain management treatments, Inspira offers a variety of support services including physical therapy exercises and breathing techniques, nutrition counseling, patient and caregiver educational resources and support groups. 
"Inspira's surgical, oncological and support services are cutting edge, and what really sets this network apart is its dedication to screening and preventive action for its South Jersey community," said Dr. Shieh. "Lung cancer survival rates are improving, and it will continue to be that way if our providers evaluate every eligible patient, refer them on a case-by-case basis for screening and most importantly, continue to shine a light on the importance of screening."  
Inspira Health's Quit Center is yet another tool for South Jersey residents looking to kick their smoking habit. The Quit Center is an evidence-based, tobacco cessation program facilitated by providers versed in both the physical and emotional aspects of nicotine addiction. The program offers counseling, quit plans, support groups, nicotine replacement therapy for patients and lung cancer screening evaluations.  
To schedule a patient for their lung cancer screening, call 1-800-INSPIRA.