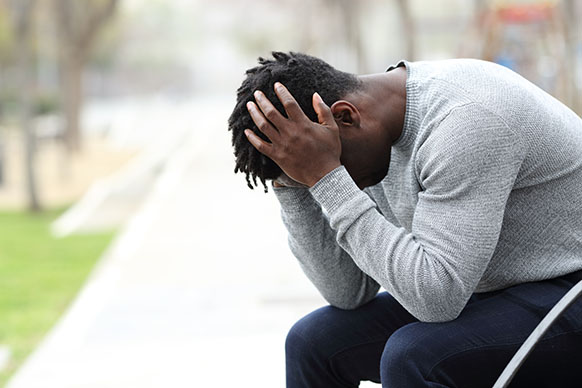 September 10th is World Suicide Prevention Day, a day to raise awareness of suicide and share knowledge on mental health treatment resources. The World Health Organization (WHO) estimates that 800,000 lives are lost to suicide each year. But, there is hope for those who are struggling with their mental health—it all starts with breaking down the stigma against treatment.
"We have to start treating mental and physical health as integrated components of wellbeing," said Darren McMahon, L.C.S.W., L.C.A.D.C., outpatient wellness manager at the Inspira Health Wellness and Recovery Outpatient Program. "Mental health check-ins should be a regular part of preventive health care."
Discussing Mental Health with Patients
As providers, it's important to have ongoing and open conversations with patients about their mental health needs. Mental health screening questions on pre-appointment questionnaires can be great tools, but providers should also check in verbally with patients at each appointment. "It's a good idea to review answers to these questionnaires with your patients so you can open up the conversation," said McMahon. "This allows you to educate your patients on where they might fall in terms of risk for mental illness and start addressing mental health needs before they progress."
Discussing family history, life experiences and substance use can also help you understand your patients' mental health needs. "There's a common misconception that things like substance abuse and mental health are different, but they actually go hand-in-hand. Past trauma can shape our behaviors, which is why resources like therapy and counseling can be so helpful when it comes to treating and managing mental illness," said McMahon.
In addition, if your patients are consistently requesting prescriptions for psychiatric medications or changes to their existing medications, it may be time to have a conversation about their mental health to see why they feel a need for change. "Especially if patients are on medication, providers should discuss what else they're doing to manage their mental health, and whether they might want to seek treatment at an outpatient facility," said McMahon.
Resources at Inspira Health
Inspira Health offers numerous resources for patients of all ages struggling with their mental health, including:
Emergency medicine physicians
A behavioral and addiction resource team
Both partial and intensive outpatient treatment
Inpatient treatment
Individual therapy
Medication management
McMahon imagines a future in which mental outpatient facilities are considered resources for primary care of the mind. Until then, providers can refer patients struggling with mental illness to Inspira Behavioral Health Access counselors by calling 1-800-INSPIRA.