Mullica Hill, NJ (Sept. 25, 2023) – The pharmacy at Inspira Medical Center Mullica Hill, part of Inspira Health, has been named by VigiLanz, a clinical surveillance company, as its 2023 Vigi Awards Rising Star. Launched in 2019, the Vigi Awards is an annual awards program that celebrates how the vigilance of outstanding clinicians has contributed to healthier hospitals.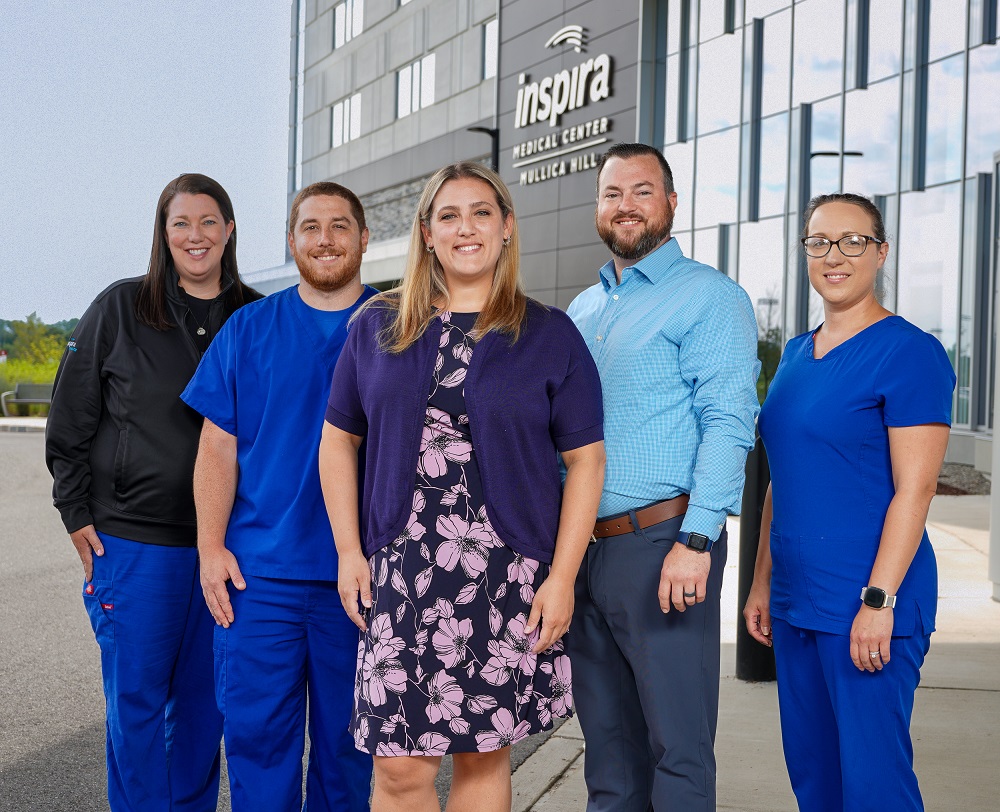 The annual Vigi Awards honors the hardworking individuals and teams whose innovation, dedication, and creativity have directly helped to prevent harm and improve patient care. Inspira's Mullica Hill pharmacy was awarded for its work on the clinical surveillance program, which has supported the department in identifying and tracking adverse drug events.
"Inspira Health is focused on clinical excellence and patient safety. As such, our teams are committed to continuous innovation to ensure a high-quality patient care experience," said Amy Mansue, president and CEO of Inspira Health. "We are honored that VigiLanz recognized Inspira Medical Center Mullica Hill's Pharmacy as its 2023 Vigi Awards Rising Star. This award is a reflection and testament of our organization's ongoing dedication to improving the health and well-being of our community through our safe, industry-leading expertise."
As an award winner, the pharmacy will receive a donation to a charity of their choice. They have selected Inspira Health Foundation to receive the funds. The Foundation helps to support Inspira's patients as well as advancements in cutting-edge technology and facility enhancements. For more information about Inspira Health, please visit www.InspiraHealthNetwork.org or call 1-800-INSPIRA. To stay connected with Inspira announcements and work being done in the community, please join the conversation on Facebook and Twitter.
About VigiLanz
Founded in 2001, VigiLanz is a privately held, rapidly growing provider of SaaS-based clinical surveillance, safety, quality, and risk solutions. The organization is focused on transforming the delivery of quality care by aggregating disparate EHR transactional workflow and documentation data across health systems to identify real-time clinical issues that avoid or minimize harm, optimize clinical outcomes, and support preventive care. VigiLanz is a clinical partner to a large and growing community of hospital CMOs, CMIOs, CIOs, quality and safety teams, infectious disease and control specialists, pharmacists, and other clinicians dedicated to innovative, real-time inpatient care.