Arrhythmia
Expert care from Cardiac Partners helps your heart beat to the right rhythm.
Arrhythmia

Those lub-dub, lub-dub thumps inside your heart should be beating at a steady rhythm. An arrhythmia occurs when a problem with your heart's electrical system causes it to pump too fast, too slow or at irregular intervals.
Our Approach to Arrhythmia Diagnosis
Cardiac arrhythmias can create problems by not allowing enough blood to be pumped into, or out of, your heart's chambers. This means your body's vital organs won't get the amount of blood they need. If left untreated, arrhythmias can cause serious and potentially fatal symptoms.
Arrhythmia symptoms include:
Heart palpitations
Weakness
Fatigue
Low blood pressure
Dizziness
Fainting
Heart failure
Collapse and cardiac arrest
Difficulty feeding (in babies)
Some mild arrhythmias won't require any treatment beyond lifestyle changes like limiting your caffeine intake, while more serious ones may benefit from the insertion of a device to regulate your heartbeat.
Call 833-SJHEART to make an appointment with a Cardiac Partners at Cooper and Inspira heart specialist in South Jersey.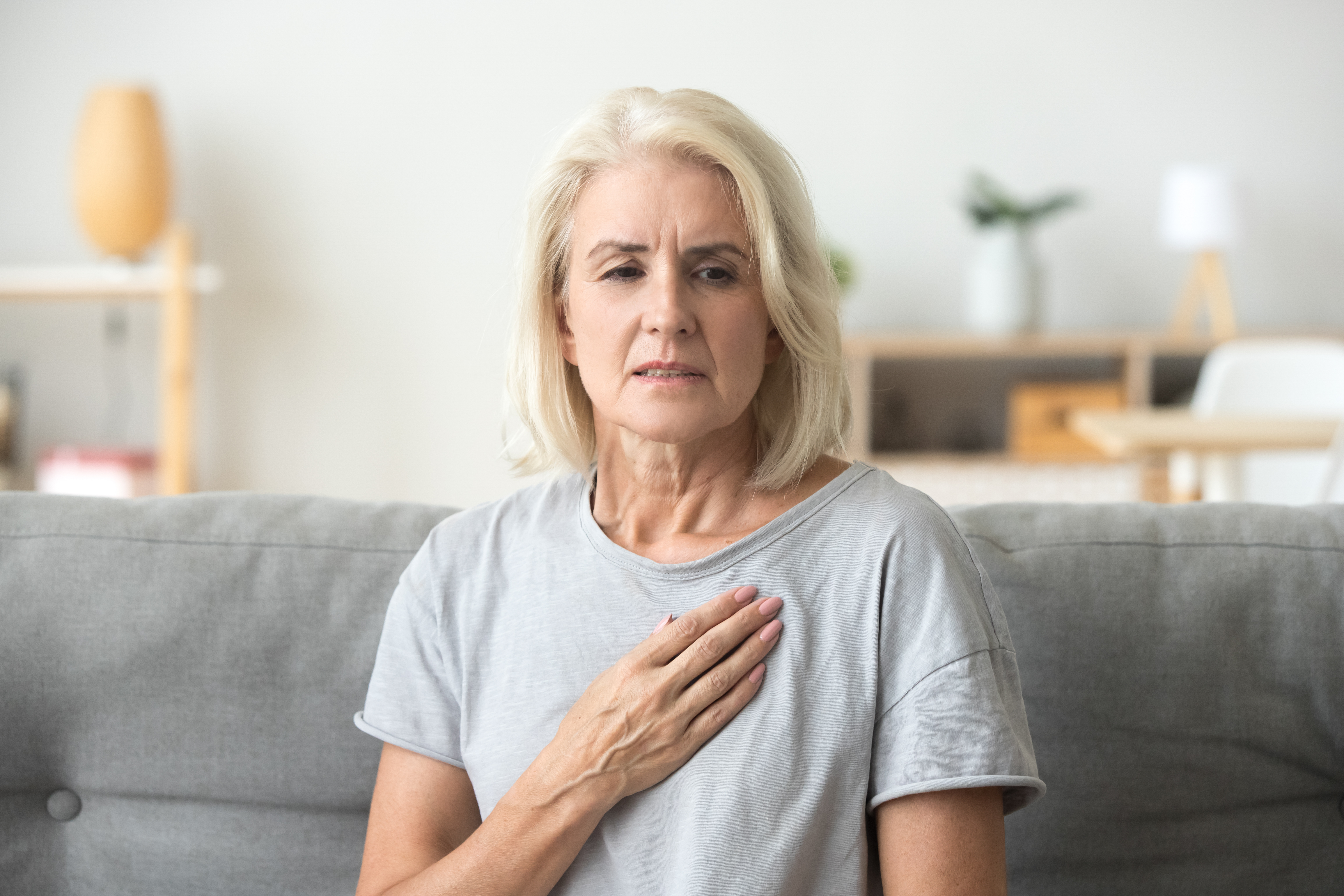 Why Choose Cardiac Partners at Cooper and Inspira?
Inspira Health and Cooper University Health Care have combined their systems' complementary heart services under one program, Cardiac Partners at Cooper and Inspira. This robust partnership gives patients access to state-of-the-art treatment techniques and renowned cardiologists from both networks to produce superior outcomes.
With Cardiac Partners at Cooper and Inspira, you're connected to a full spectrum of heart expertise. Our combined services span everything from evaluation and diagnosis, to advanced heart surgery, to cardiac rehabilitation. We offer the most minimally invasive techniques (TAVR, Watchman, robotic-assisted surgery) and state-of-the-art diagnostic capabilities. Nurse navigators are there to guide you and answer your questions every step of the way.
There's no reason to travel outside of New Jersey to find comprehensive heart care and specialists. Cardiac Partners is the largest cardiac program in South Jersey, giving patients access to more national and internationally renowned cardiologists in more locations than ever before. Inspira Medical Centers Mullica Hill and Vineland are certified by the American College of Cardiology Accreditation Services as Chest Pain Centers. This recognizes Inspira's commitment to excellence in managing the evaluation and treatment of chest pain syndromes, including emergency cardiac catheterization and stunting of blocked arteries causing acute heart attacks. Additionally, all three Inspira Medical Centers have received the Beacon Award from the American Association of Critical-Care Nurses for excellence in critical care nursing, while Cooper has been recognized by the Society of Thoracic Surgeons for superior surgical outcomes.
Cardiac Partners Heart Care Locations
Get the full spectrum of heart care, from diagnostic testing to state-of-the-art treatment, with Cardiac Partners at Cooper and Inspira. 
700 Mullica Hill Road,
Mullica Hill, NJ 08062
Hospital Hours
Open
Sunday - Saturday:
Open 24 hours
1505 West Sherman Avenue,
Vineland, NJ 08360
Hospital Hours
Open
Sunday - Saturday:
Open 24 hours
See all locations for Heart Health & Cardiology
Explore More Options
three
Learn more about our online scheduling and schedule an appointment with your primary care provider today.
We offer a wide variety of services at our many locations throughout New Jersey, including award-winning obstetrics and gynecology, cancer care and orthopedics.
World class care is in your backyard. Learn more about our local and nationally renowned physicians.