Vaginal Birth After Cesarean (VBAC)
"Once a Cesarean, always a Cesarean" no longer holds true.
VBAC

A vaginal birth after Cesarean (VBAC)— pronounced "vee-back," for short—refers to giving birth vaginally after already having had a Cesarean section (C-section).
Our Approach to VBAC 
Historically, medical opinions about whether or not a woman should attempt a VBAC have been mixed. But "once a Cesarean, always a Cesarean" no longer holds true. Some women are better candidates than others, but there is strong evidence that shows VBACs are a safe option for many. 
We believe every woman should have the resources and autonomy to make an informed choice about what birth plan makes the most sense for her and her baby.
Benefits of Vaginal Birth After Cesarean 
Benefits of vaginal births, including VBACs, include: 
Shorter recovery time and hospital stay 
Fewer postpartum complications such as infections  
More immediate bonding and the ability to breastfeed 
Fewer risks for subsequent pregnancies 
Risks of VBAC 
There is a small, but real, risk of uterine rupture for women choosing a VBAC. This is when the scar on your uterus opens while the baby is still inside during a vaginal delivery. For this reason, women choosing a VBAC are monitored closely while in labor and must have their delivery in a hospital where a full clinical staff is present at all times in case a C-section is needed.  
To ensure the safety of mom and baby, Inspira patients delivering VBAC do so in a medical center with a full clinical team of OB/GYN physicians, anesthesiologists and in-house pediatricians. It allows us to also offer advanced neonatal intensive care, if needed.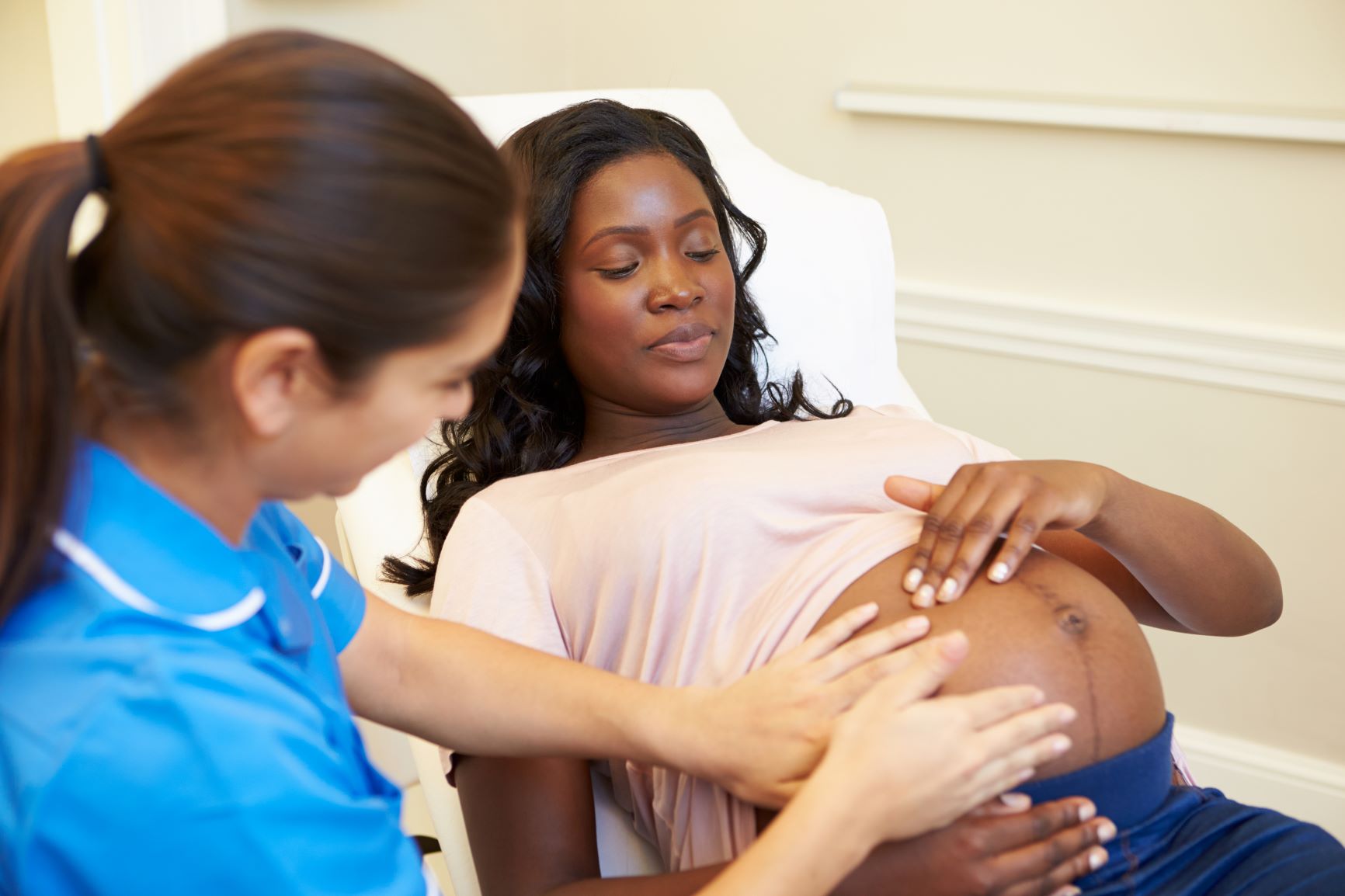 Why Choose Inspira for VBAC
Inspira Medical Center Elmer is the first hospital in New Jersey and the Delaware Valley to earn the prestigious international Baby-Friendly® designation. It's also the only maternity center in the region to offer water birth in a hospital setting. Inspira Medical Center Elmer's maternity services received a national Women's Choice Award, as well as the highest scores possible for maternity quality standards measured by Leap Frog. Inspira Medical Center Vineland is home to the region's only Neonatal Intensive Care Unit (NICU), the Deborah F. Sager Neonatal Intensive Care Unit.
At Inspira, we believe childbirth should be celebrated in a home-like environment designed to foster a sense of peace and safety. Inspira offers private rooms in which families can stay from admission to discharge. They're designed to feel more like home than a hospital, but still have all the safety and security access features for moms and babies. The family waiting area offers convenience and comfort for our patients and their families.
Inspira has partnered with Nemours/Alfred I. duPont Hospital for Children to provide neonatal, pediatric and emergency care for children. Teaming up with Nemours allows Inspira to offer an advanced level of pediatric specialty care to families. Access to Nemours Pediatric Care at Inspira is currently available 24/7 at Inspira's medical centers in Vineland and Mullica Hill.
Inspira VBAC Locations
Vaginal birth after Cesarean services are offered at several of our convenient medical center locations.
700 Mullica Hill Road,
Mullica Hill, NJ 08062
Hospital Hours
Open
Sunday - Saturday:
Open 24 hours
1505 West Sherman Avenue,
Vineland, NJ 08360
Hospital Hours
Open
Sunday - Saturday:
Open 24 hours
Explore More Options
three
Learn more about our online scheduling and schedule an appointment with your primary care provider today.
We offer a wide variety of services at our many locations throughout New Jersey, including award-winning obstetrics and gynecology, cancer care and orthopedics.
World class care is in your backyard. Learn more about our local and nationally renowned physicians.