700 Mullica Hill Road,
Mullica Hill, NJ 08062
Hours:
Open
Sunday - Saturday:
12:00 am to 12:00 am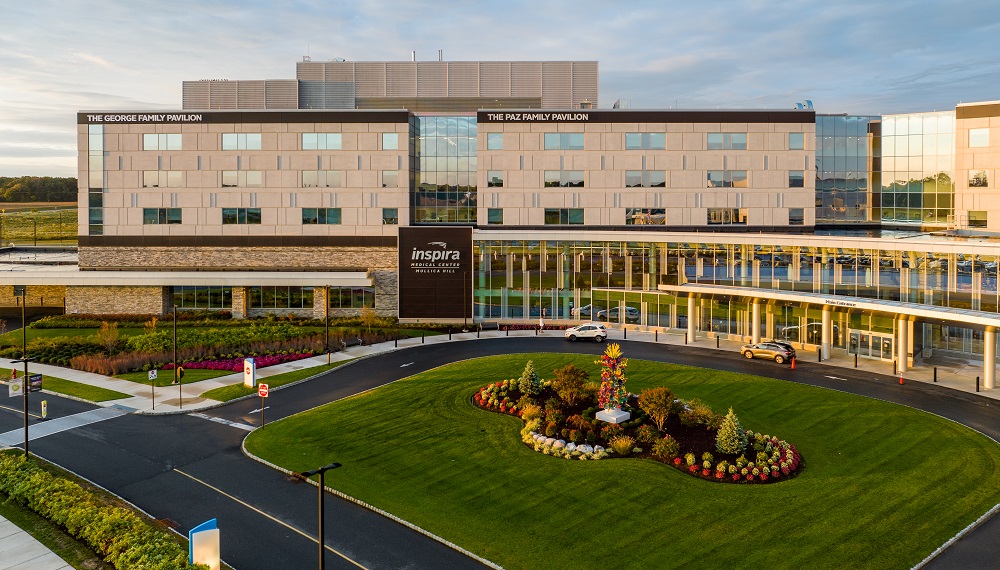 View Details
Get Directions
Inspira Medical Center Mullica Hill features a home-like maternity unit, featuring 18 labor delivery recovery post-partum rooms where women can stay from admission to discharge. All rooms are private and equipped with smart room technology, as well as a personal refrigerator, comfortable sleeping accommodations for a partner and a jetted tub to soothe and assist mothers-to-be during labor and after the delivery. The unit also includes two operating rooms for cesarean sections.
The Mullica Hill hospital includes all the amenities and technology that make it possible for individuals and their families to have a safe and personal birth experience. Modern labor beds, wireless fetal monitoring capabilities, and highly advanced operating rooms are all key components of the hospital's safe and caring environment. A Special Care Nursery, staffed by Nemours/Alfred I. duPont Hospital for Children pediatricians and neonatologists and specially trained nurses, is available around the clock to care for our most delicate infants.
In addition to support from an experienced team of physicians, certified nurse midwives, maternity nurses and lactation consultants, expecting mothers can choose to have their partner or support person stay with them around the clock. Comfortable accommodations are available in each maternity suite.
From pre-conception counseling to experienced breastfeeding support, Inspira provides holistic maternity services that allow women to choose the type of birth experience they wish to have. Learn more about Maternity Services at Inspira Health