1505 West Sherman Avenue,
Suite 1038,
Vineland, NJ 08360
Hours:
Open
Monday - Friday:
9:00 am to 5:00 pm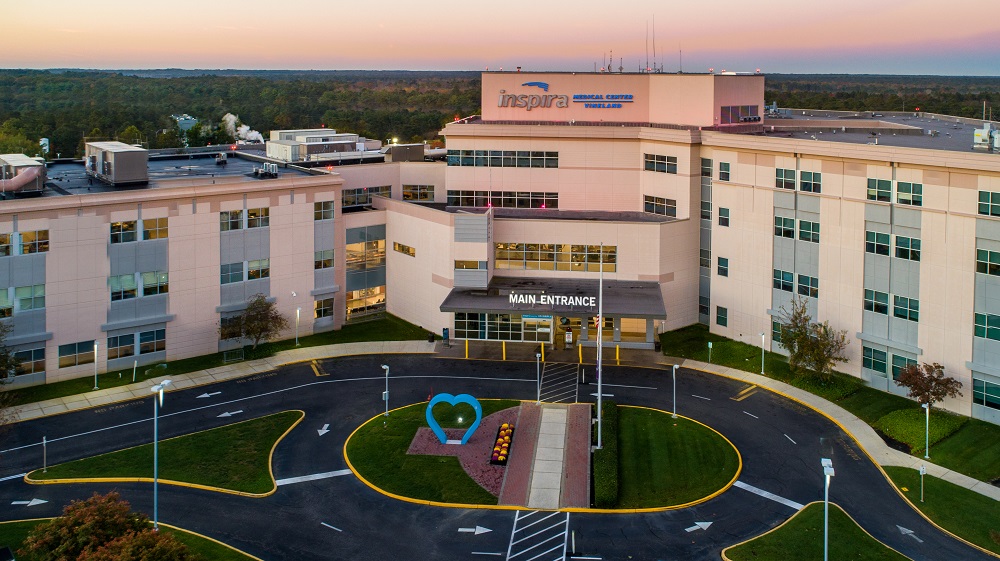 View Details
Get Directions
Hours By Appointment Only.
This service is located within Inspira Medical Center Vineland at the intersection of Routes 55 and 552 in Cumberland County, New Jersey.
 
Find your way inside using our Indoor Hospital Navigation. It features step-by-step directions including text, arrows, and photos of what you see in the hospitals on your way to your destination. 
Parking
Parking for patients and visitors is available on site, directly across from the hospital's main entrance. Parking is available 24 hours a day, 7 days a week. Valet service is available.
Additional Info & Resources
The Inspira Medical Center Vineland was designed with one goal in mind—providing better care to patients. Every detail—from the sound-absorbing floor tiles to the spacious operating rooms—were designed to give patients the best possible care in the most comforting environment.
At Inspira Medical Center Vineland, patients receive the highest level of health care from a staff of more than 2,700 health care providers, highly trained nurses and technicians, and support personnel. We are dedicated to building a reputation for delivering excellent care and quality of services to the entire region.