When Ganell Stewart, who has worked in multiple healthcare-related positions during a long career, discovered a lump in her left breast, she was scared. Complicating matters, Ganell had no health insurance, despite most recently working two jobs.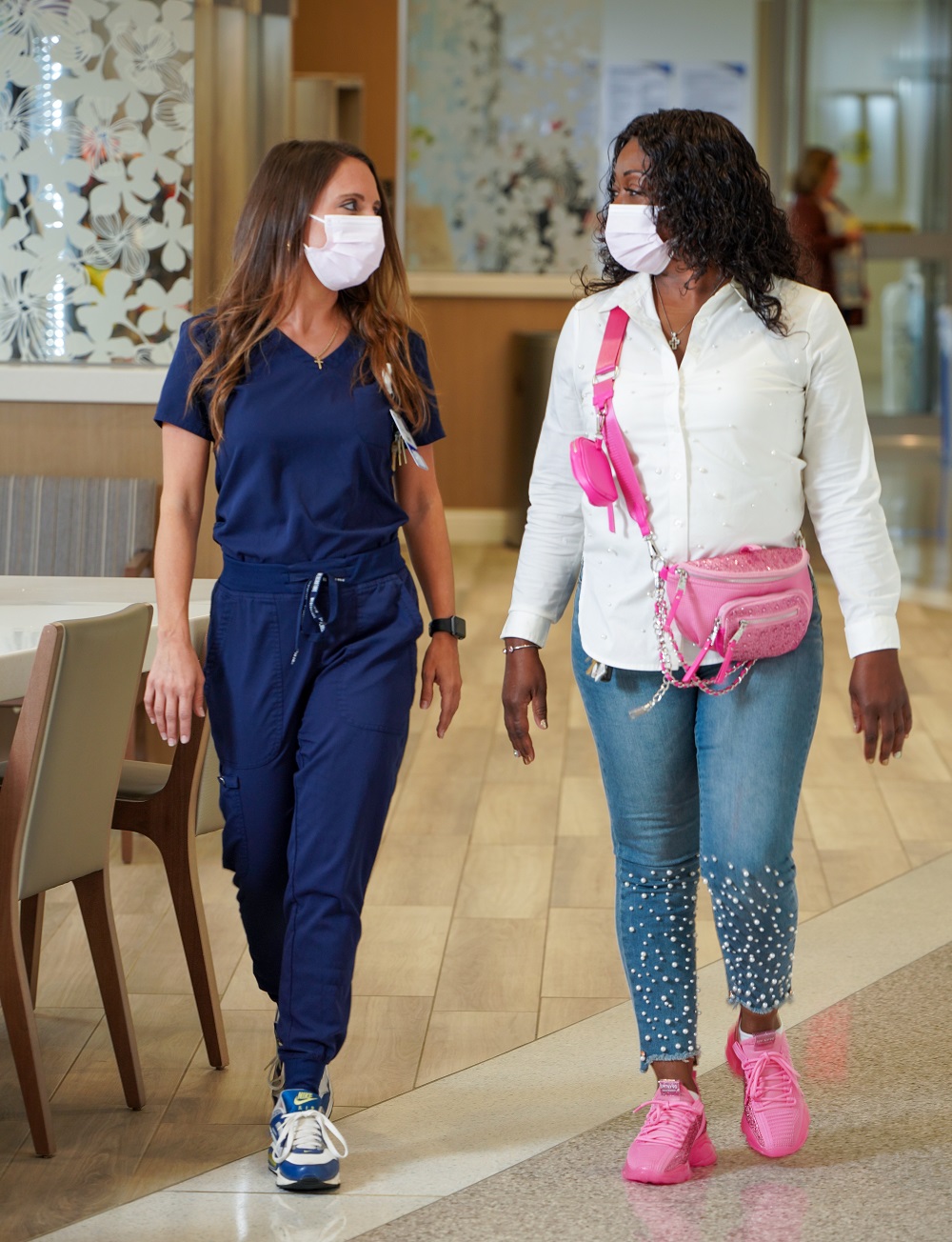 "Anyone who knows me knows I love to work," said Ganell. "But I had gone back to school to get my certified nursing assistant license. Due to a change in jobs, I was uncovered by insurance."
After a clinical breast exam confirmed the finding of a lump, a physician at a South Jersey clinic referred her to Inspira to see if she would qualify for financial help through the state-funded New Jersey Cancer Education and Early Detection program (NJCEED).
NJCEED provides comprehensive outreach, education, and screening services for uninsured or underinsured community members. Screenings for breast, cervical, colorectal, and prostate cancer are provided at no charge to those who qualify.
Ganell's first contact with Inspira was through Maryanne Basileo, who has worked with the NJCEED program for over 20 years. Sarah Keeton, R.N., an NJCEED case manager at Inspira said that the program, which covers Gloucester, Salem, and Cumberland counties, was able to enroll Ganell quickly. Soon after, Ganell received a diagnostic mammogram and ultrasound, both covered by the program.
"So many people at Inspira tried to help me," Ganell said. "When I got the call telling me that I was covered for the tests I needed, I felt grateful and excited."
The results of the tests were reported as potentially suspicious for cancer and Ganell had a breast biopsy performed, which was also covered by NJCEED.
In November 2021, Ganell was diagnosed with Stage III Triple Negative Breast Cancer, a somewhat rare condition whose cause is not well defined, but which often responds well to early treatment.
Immediately after her diagnosis, the Inspira NJCEED team, including an oncology social worker, moved to get Ganell enrolled into a Medicaid program that cover the treatments she would need over the next few months. These included chemotherapy, started in December 2021, a lumpectomy in May of 2022, and radiation therapy afterward.
Ganell's care was managed by Erev Tubb, M.D., medical director of the Leading-Edge Cancer Center at Inspira Mullica Hill, Nandini Kulkarni, M.D., Inspira's medical director for surgical oncology, and radiation oncologist David Lowther, M.D. The three oncology specialists have offices in the cancer center and often collaborate on the care of their patients.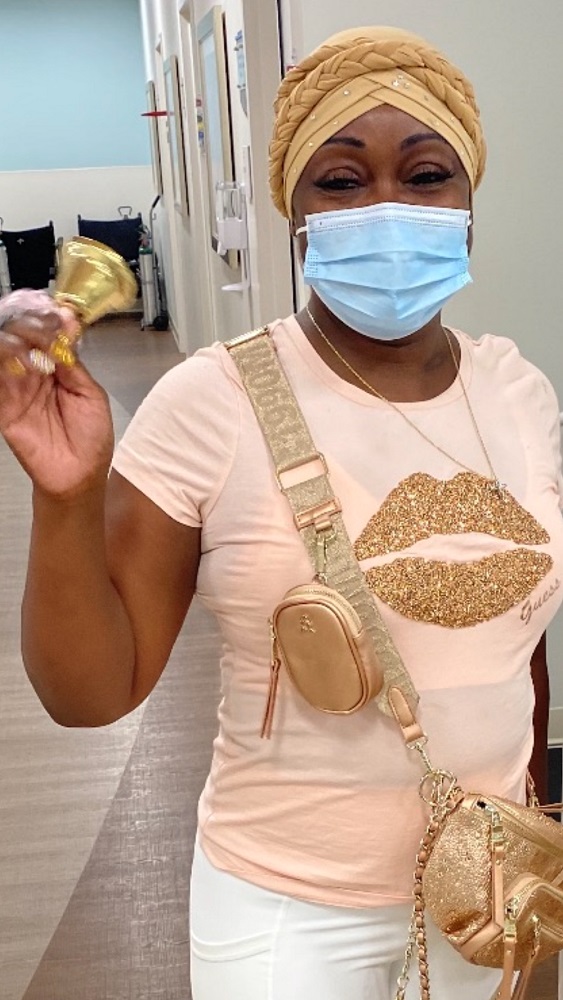 Ganell said that there were so many people at Inspira who cared for her, both before and after her diagnosis, that she wishes she could thank all of them personally.
"I had a lot of doctor appointments," Ganell said, "and everyone was so helpful."
She also is thankful that her 24-year-old daughter, Kiana, and her Aunt Edith (who Ganell calls Aunt Button) were there for her all along.
"Kiana has been my caregiver, my driver, my financial adviser," Ganell said. "She helps with everything. And Aunt Button took me to my appointments and treatments and surgery."
Sarah Keeton said that once a patient gets coverage and starts moving through the diagnosis and treatment process, the NJCEED team members often don't see them again. However, recently, when Ganell came to the Mullica Hill infusion unit for an appointment, Keeton recognized her and was thrilled to have a chance to catch up.
Ganell told Sarah about her progress and how thankful she was for all the help she received from so many people in so many different roles - from screening to diagnosis to treatment - at Inspira.
"It was great to see her. Stories like hers really bring what we do to help patients full circle," said Keeton. "It is so important that patients don't delay or avoid care simply because of financial concerns."
Today, Ganell is recuperating and looking forward to helping others when she can return to work, delivering home care through a health agency.
"My arms are still a little sore, and steps can be a challenge, but I am feeling better little by little. I love working. My mind is saying 'Go ahead!' and now I'm just waiting for my body to catch up. I cannot wait to get back to it. I am very grateful."