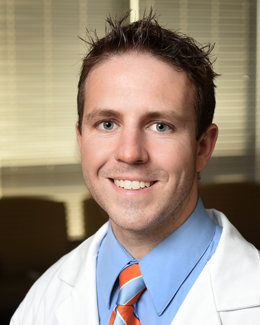 GLOUCESTER COUNTY, NJ (October 21, 2014) – Inspira Medical Group is pleased to announce that William Barker, M.D. has joined the physician network and is now providing primary care to area families at the group's Woolwich location. 
Dr. Barker holds a master's degree in biological science from the Medical College of Pennsylvania-Hahnemann, and a doctorate in medicine from Temple University School of Medicine.
While earning his medical degree, Dr. Barker joined the U.S. Army where he served for four years. Upon completing medical school he served for three more years as a brigade surgeon and was deployed to Afghanistan. Dr. Barker received multiple decorations for his service in the Army, including the Global War on Terrorism medal and a Bronze Star medal.
Following his service, Dr. Barker spent one more year as a surgical resident at Monmouth Medical Center and then completed a three-year residency in family medicine at Inspira Medical Center Woodbury. At Inspira, he served as chief resident from 2013 to 2014 and was recently appointed faculty physician for the residency program.As part of Inspira Medical Group Family Medicine Woolwich, Dr. Barker will provide families with patient care through every stage of life, including the diagnosis and treatment of acute and chronic illnesses, as well as maintaining overall health and wellness, disease prevention, counseling and patient education.
Inspira Medical Group Family Medicine Woolwich is located at 100 Lexington Road, Building 100 in Woolwich Township. For more information, please call (856) 467-7360.
About Inspira Health Network
Inspira Health Network is a charitable nonprofit health care organization formed in November 2012 by the merger of South Jersey Healthcare and Underwood-Memorial Hospital. The network, which traces its roots to 1899, now comprises three hospitals, four multi-specialty health centers and a total of more than 60 locations. These include outpatient imaging and rehabilitation centers; urgent care; numerous specialty centers, including sleep medicine, cardiac testing and wound care; home care and hospice; and more than two dozen primary and specialty physician practices in Cumberland, Gloucester and Salem counties.
Together with its medical staff of more than 1,100 physicians and other care providers, as well as more than 5,500 employees, Inspira Health Network provides evidence-based care to help each patient achieve the best possible outcome. Clinical and support staffs are focused on providing quality care in a safe environment. For more information about Inspira Health Network, call 1-800-INSPIRA.