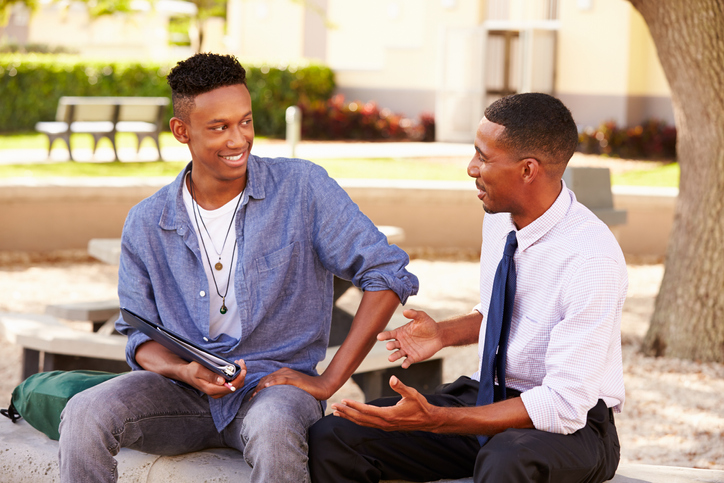 Adolescents are faced with their own medical and mental health challenges, which have been amplified over the past two years. Inspira IMPACT's School Based Youth Services Program (SBYSP) takes a holistic approach to preventive care by providing onsite resources at school for mental, physical and emotional wellbeing. 
What is Inspira IMPACT?
Inspira IMPACT provides services for children of all ages and their families across Cumberland County. Through grant funding from the New Jersey Department of Children and Families, they offer various programs including:
What is Inspira IMPACT's School Based Youth Services Program?
A subset of the IMPACT program, the School Based Youth Services Program is funded through a grant from the New Jersey Department of Children and Families and is a collaboration between the Millville and Vineland Public School systems and Inspira Health. Nurse practitioners and social workers provide on-site medical services and mental health counseling as well as a plethora of enrichment activities to support the students' emotional well-being. The program provides job readiness skills, resume writing and assistance with job searches, substance abuse prevention education and pregnancy prevention education, in addition to after-school clubs and recreational activities. The goal of the SBYSP is to help young teens navigate their adolescent years, graduate healthy and drug-free and obtain skills leading to employment or continuing education.
"We strive to make an impact on the community by preparing teens for the challenges of daily life through preventive care and education," said Brenda Smaniotto, administrative director of Inspira's IMPACT programs. "It's extremely rewarding to have the opportunity to be a part of the continued personal growth and development of these students over the years," said Smaniotto.
School Based Youth services are offered on-site at Millville High School, Vineland High School and Wallace Middle School and include:
Mental health services 
Healthy youth development 
Primary and preventive health services 
Employment services 
Substance abuse prevention education 
Pregnancy prevention programs 
Learning support services 
Referrals to community-based service providers 
Recreation/enrichment activities
Inspira's SBYSP offers all of its services free of charge. To enroll in the program, all participants must attend Wallace Middle School, Millville, or Vineland High School and have a consent form signed by a parent or guardian.