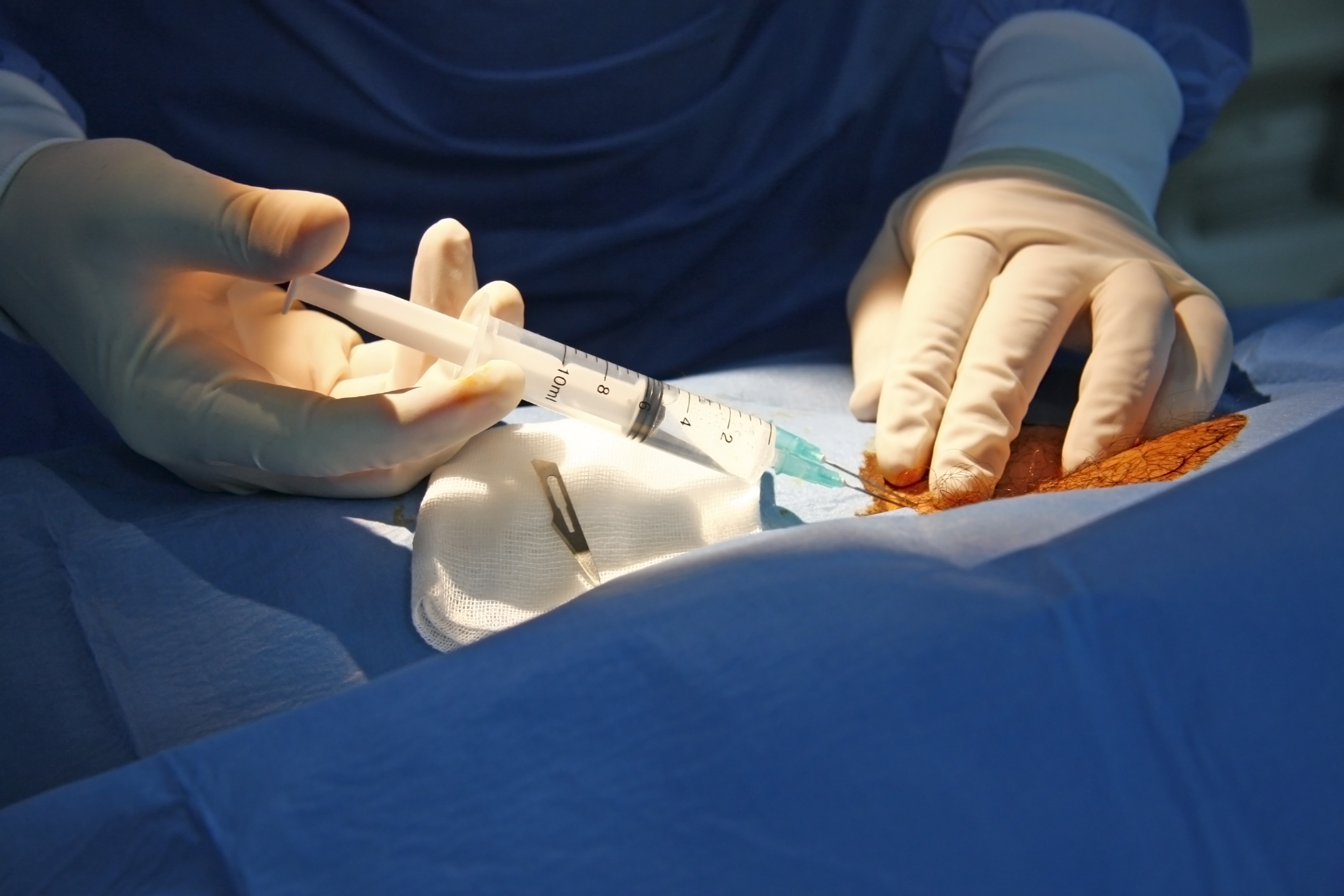 The Inspira Health Vascular Institute has long offered interventional radiology (IR) services to Southern New Jersey. Now, with the re-opening of Inspira's Surgical and Vascular Center in Vineland, our integrated team of experienced IR specialists offers the same high-quality and often lifesaving IR services in a comfortable, convenient outpatient setting. 
"One of the key advantages we offer is convenience. Oftentimes, dialysis patients who need an intervention to restore their dialysis access are traveling long distances to have their procedure. Now, we are right in their backyard," said Joseph Broudy, M.D., a vascular interventionalist at Inspira Health Surgical and Vascular Center in Vineland. "We also offer a wide range of other interventional procedures at one location that is part of the Inspira system. So, this keeps the continuity of their care within Inspira."
Inspira's Approach to Interventional Radiology
At the Inspira Surgical and Vascular Center, patients can see a physician in consultation and efficiently have a procedure while avoiding a trip to the hospital. 
"Perhaps the core service we offer is dialysis access intervention, but we can also help patients with other needs," said Dr. Broudy. Procedures are performed at the center to improve the quality of dialysis for patients with grafts and fistulas that are clotted or have areas that are narrowed and prevent good flow during dialysis. Dialysis catheters can be placed for patients who are just starting dialysis or awaiting an access to be surgically placed. Catheters can also be inserted for long-term venous access in patients receiving medications such as antibiotics. Ports can be placed for cancer patients to undergo chemotherapy, peripheral arterial disease can be diagnosed and treated to help improve blood flow to the legs, and uterine fibroid embolization can be performed in women who have symptomatic uterine fibroids.    
"The benefit of offering these services for less-emergent interventions in an ambulatory setting is it provides a more controlled environment than a hospital can often have, especially during COVID-19," said Susan Brydges, executive director of the Inspira Health Surgical and Vascular Center. "This often results in a quicker procedure with less risk of infection or complications. Additionally, our on-site certified sedation registered nurses work hand-in-hand with our physicians to provide coordinated, comfortable care to patients requiring up to moderate level sedation."
Interventional radiology services at the Vascular and Surgical Center include:
Dialysis access interventions (fistulas/grafts)
Vein mapping for dialysis access
Placement of dialysis and central venous catheters
Peripheral vascular disease care (angiography, atherectomy, angioplasty, stent placement)
Port placement for chemotherapy
Placement of a PICC for long-term central venous access
Uterine fibroid embolization
Therapeutic joint injections for chronic pain
Dialysis Services at Inspira Health Surgical and Vascular Center
The Inspira Health Surgical and Vascular Center has a unique concentration in dialysis access care. 
"Right now, we are helping patients to maintain their dialysis access. Patients can visit the center, and have their access evaluated and treated in one visit and then have dialysis the same or next day. Our goal is to ensure patients can continue dialysis without interruption," said Dr. Broudy. 
In addition, transportation to and from the center can be arranged at no cost to the patient in most circumstances. Same day services are available to prevent possible delays in dialysis treatment.
On the Horizon
As the Inspira Health Surgical and Vascular Center looks toward the future, the center will soon be home to a series of interventional cardiology services, such as arrhythmia care. 
"Through collaboration with network cardiologists, we will soon be able to offer a wide array of interventional, non-invasive options to heart patients in Cumberland County. Specifically, they will be working on battery exchange for defibrillators and pacemakers, as well as the importation and exportation of loop monitors for those that have arrhythmias," said Brydges. 
If you have a patient that has been struggling with any of these conditions, or who you think could benefit from a consultation with one of our interventional radiologists, contact the Inspira Health Surgical and Vascular Center at (856) 692-3309. Or to learn more about the IR services with Inspira Health visit www.InspiraHealthNetwork.org/IR.