When Inspira LIFE began providing an alternative to nursing home placement for frail seniors, it presented an option never before available to individuals and families of the greater Cumberland/Salem County area. The success of the LIFE program was on full display during its recent 8th Anniversary Celebration, with four of the longest-participating members posing for a group photo. In total, they have been a part of LIFE for almost 35 years. And a fifth participant, who wasn't able to make the photo shoot, would have added another seven years to the total. Since 2011, Inspira LIFE has cared for more than 600 participants.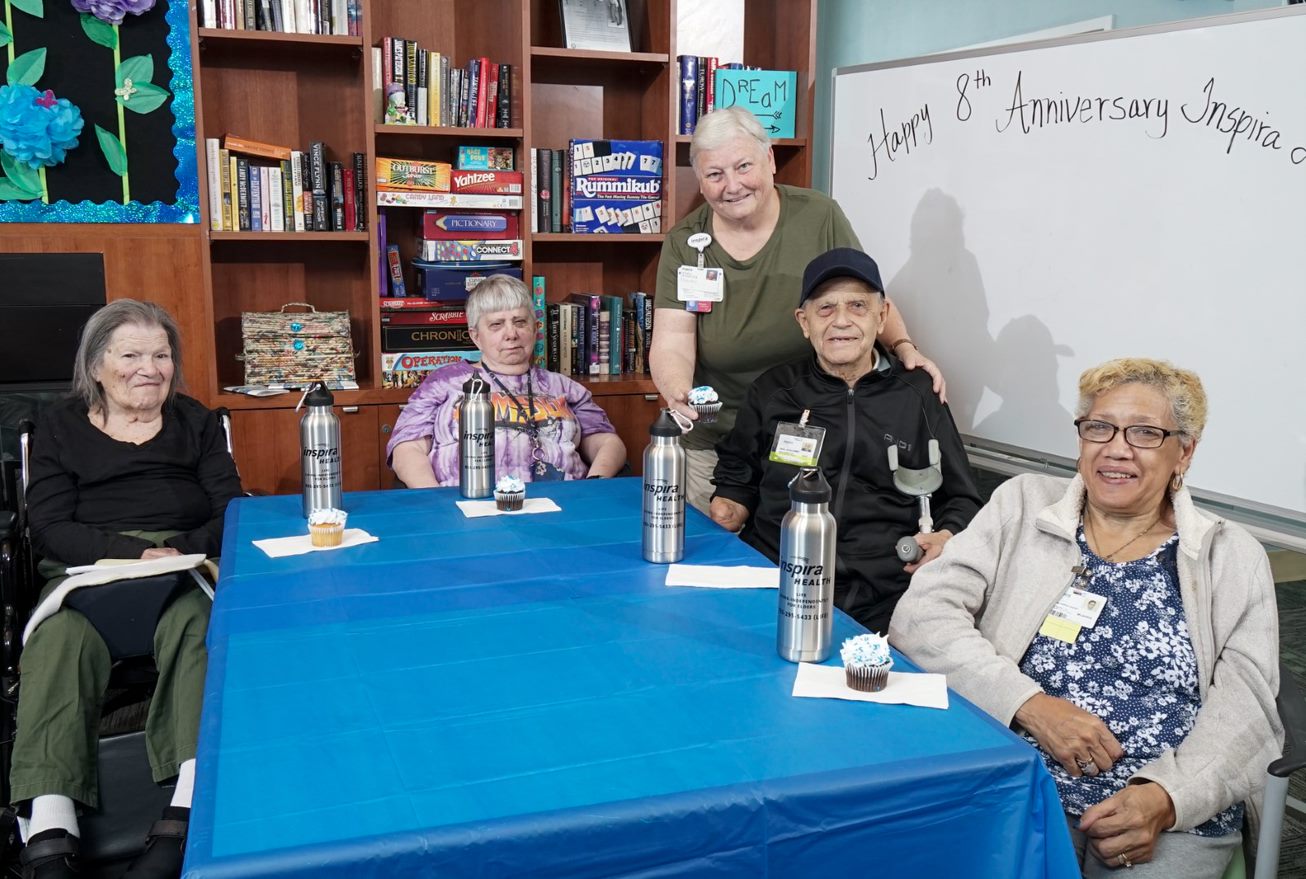 Inspira LIFE, a program of all-inclusive care for the elderly or PACE, is one of six programs in the state recognized by the Center for Medicare and Medicaid. It provides an option to nursing home placement for seniors who can live safely in their community with the support and services provided by the LIFE program.

For Marie Shaffer of Millville, the program has been life changing. She describes her life before enrolling as "sad, sad, sad." Now she spends her days creating and giving away artwork. She is also known for her regular — often successful — attempts to make others laugh with her jokes and facial expressions. She visits the LIFE Center in Vineland four days a week, making her one of the program's most familiar faces. She enrolled in Inspira LIFE just a month after it launched.

Although the anniversary celebration has ended, the celebratory mood continues as PACE programs throughout the country celebrate National PACE Month. Approximately 130 PACE programs, in 31 states, serve more than 51,000 participants.
About Inspira LIFE
Inspira LIFE is a national program of all-inclusive care for the elderly or (PACE). This comprehensive health plan offers an integrated and proactive approach for providing health care needs for seniors 55 and older that are clinically eligible. The program's goal is to keep seniors living independently and safely in their homes and community. The program combines center- based care with home care, and offers primary care, specialty care, physical and occupational therapy, recreation therapy, transportation, nutritional counseling, social services, durable medical equipment, transportation, and medications. The center is located at 2445 S. Delsea Drive in Vineland, New Jersey. For more information, please call (855) 295-5433 or visit www.InspiraHealthNetwork.org/Life-Center.