Childbirth and routine gynecologic care can be extremely personal and intimate experiences for women of all ages. Our midwives treat every woman much like they would a friend, with the same standards of care they'd choose for themselves.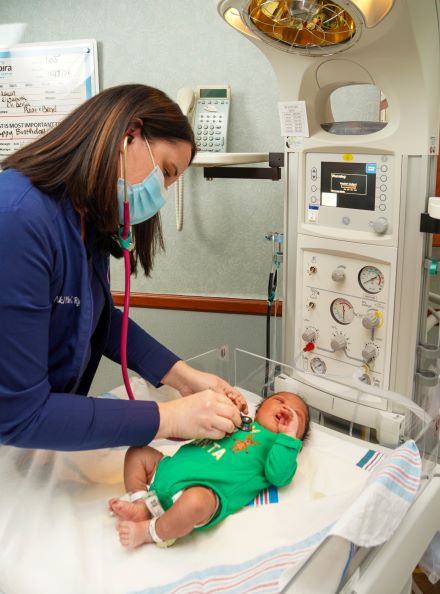 Our Approach to Midwifery 
At Inspira, our certified nurse midwives support women through puberty, the cycle of motherhood and menopause with care for the mind, body and soul. 
Our team believes care should include emotional, physical and spiritual support for every woman who walks through the door. Through the Gentle Beginnings practice group and larger Midwifery program, our patients enjoy a personalized, holistic approach to care.
Navigating Pregnancy with the Support of a Midwife 
A growing number of pregnant women nationwide are opting for the personalized, low-intervention approach offered by midwives when delivering their babies. Thanks to the expertise of the midwifery team Inspira Health, women throughout Gloucester, Salem and Camden counties are empowered to create their own birth plan. 
We're proud to offer natural childbirth and water birth at Inspira Medical Center Elmer, the first hospital in the region to earn the prestigious recognition as a Baby-Friendly® birth facility. Elmer's Maternity Unit has been carefully designed to promote natural and physiologic birth in a hospital setting.  
The moment a woman meets her little one can be one of the most beautiful and empowering moments of her life. Our midwives and nurses protect that sacred and special space for birth.  
Schedule Your Appointment
Select Request an Appointment to be taken directly to the provider's calendar and choose a date and time that works best for you.
Why Choose Inspira for Midwifery