Pulmonary Services
Inspira's pulmonary team is equipped to evaluate, manage and treat a range of lung conditions, from asthma to cancer.
Pulmonary Services

Breathing is something we often take for granted, but for people suffering from pulmonary disease, it can be difficult to breathe with ease. 
Our Approach to Pulmonology 
Inspira Health pulmonary experts are skilled in diagnosing, managing and treating a wide range of health conditions that affect the lungs. Our team uses the latest technology to provide advanced diagnostic and therapeutic services to patients across South Jersey. We specialize in treating chronic pulmonary conditions, sleep disorders, lung cancer, diseases caused by exposure to toxic substances and acute pulmonary problems such as pneumonia. We are also on the front lines of specialized care for patients with Covid -19, both in the hospital setting, and in the convalescent period.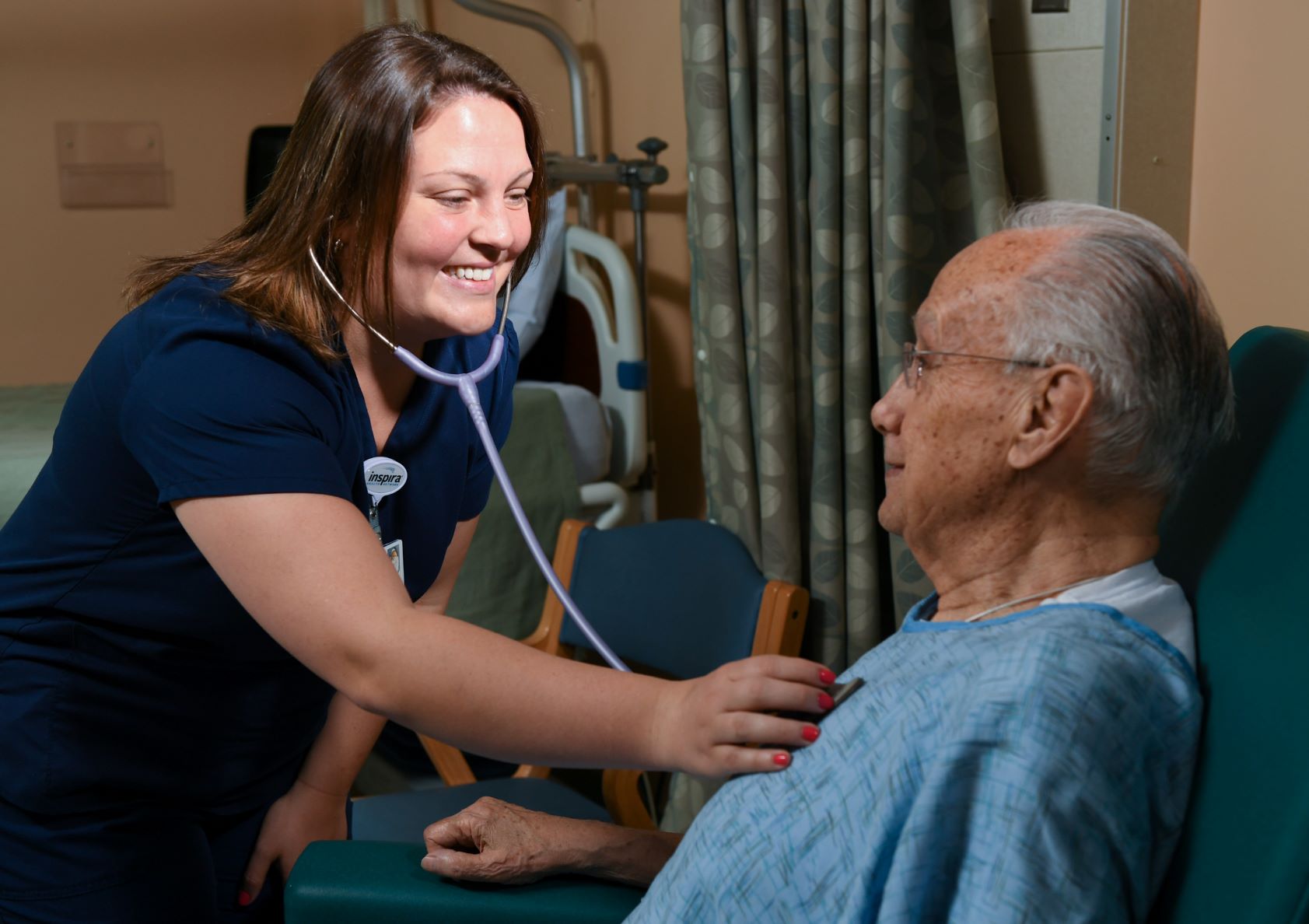 Pulmonary Conditions We Treat 
Inspira pulmonologists can address a wide range of diseases and conditions of the trachea, bronchi and lungs. 
Asthma
Chronic Obstructive Pulmonary Disease (COPD)
Lung Cancer 
Sarcoidosis
Interstitial Lung Disease and Pulmonary Fibrosis
Sleep Disorders
Obstructive Sleep Apnea Syndrome
Narcolepsy
Chronic Insomnia
Pulmonary Treatments and Services
At Inspira, we perform several types of diagnostic tests and minimally invasive pulmonary procedures right in South Jersey. Treatments and services include:
Pulmonary Endoscopy
Endobronchial Ultrasound
Navigational Bronchoscopy
Thoracentesis
Chest Tube Insertion and Management
Pulmonary Function Tests (PFTs)
Cardio-pulmonary Exercise Testing
Pulmonary Rehabilitation
Why Choose Inspira for Pulmonary Care
Inspira's pulmonary program features an endoscopy center of excellence and offers specialized services typically only found at tertiary care centers. 
Whether you have a common pulmonary symptom or something more complex, the Inspira team can help. Our providers specialize in diagnosing and treating a wide range of diseases and conditions of the trachea, bronchi, lungs, and pleura. 
Patients don't have to travel far from home to get exceptional pulmonary care. Inspira pulmonologists see patients at convenient locations across South Jersey.
Pulmonary Care Locations
Get care close to home with convenient pulmonary locations across South Jersey.
698 Mullica Hill Road,
Suite 330,
Mullica Hill, NJ 08062
See all locations for Pulmonary Services
Explore More Options
three
Learn more about our online scheduling and schedule an appointment with your primary care provider today.
We offer a wide variety of services at our many locations throughout New Jersey, including award-winning obstetrics and gynecology, cancer care and orthopedics.
World class care is in your backyard. Learn more about our local and nationally renowned physicians.