698 Mullica Hill Rd.,
Suite 200,
Mullica Hill, NJ 08062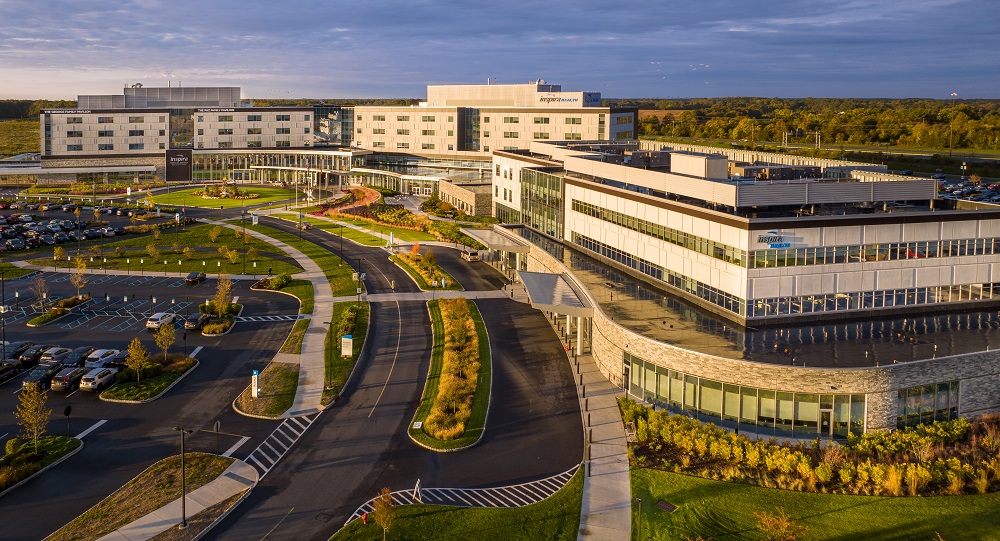 View Details
Get Directions
Opening in early 2020, the leading-edge Cancer Center at Inspira Medical Center Mullica Hill is designed for the comfort and convenience of patients seeking oncology services.
By offering a comprehensive suite of cancer services all in one location adjacent to the hospital, we strive to make cancer care as simple and effective as possible. Our multidisciplinary clinical space is focused on patient-centered design and cutting-edge technology. With a full range of radiation oncology services, including two linear accelerators capable of destroying cancer cells while sparing surrounding healthy tissue, and comprehensive medical and surgical oncology care, we're equipped to treat all forms of cancer. Our team includes board certified and fellowship trained physicians who specialize in specific cancers and treatments. We also provide all-inclusive support services, including access to cancer navigators, registered dietitians, genetic counselors, behavioral health specialists, physical therapists and other support staff. Everyone works collaboratively to provide seamless personalized care.
The Cancer Center at Mullica Hill offers an array of services, features and amenities including: 
Chemotherapy and immunotherapy provided in a progressive infusion center designed by cancer survivors—complete with beautiful views and a home living room like space 
Surgery in ultramodern suites built for cancer treatment and reconstructive surgery 
Radiation and imaging with the latest equipment technology for lung, breast, prostate and other cancer types 
Clinical trials and personalized medicine with personalized care plans supported by genetic testing and targeted therapies 
On-going support provided in partnership with Gilda's Club, a national organization that empowers cancer
More Features of the Cancer Center and Mullica Hill Campus Include: 
A multidisciplinary care suite where patients can often see more than one physician during a single appointment 
Electronic systems that help your team integrate care from one shared electronic medical record to wall boards that the team can use to visually share information with you and your family 
Additional services and amenities including a pharmacy and rehabilitation program, as well as family waiting areas, a tech bar, valet parking and dining/food locations in the cancer center and adjacent hospital
Inspira's approach to human-focused innovation enables us to tailor treatment solutions to each individual patient. Bolstered by progressive technologies and techniques, including robotic-assisted surgery, advanced on-site imaging and 3D mammography, our specialists have all the tools they need to diagnose cancer and provide extensive cancer care right here in South Jersey. This means you and your family don't have to travel outside of the region to receive treatment, allowing you to focus what matters most: healing.
At Inspira, we understand the uncertainty that comes with a cancer diagnosis, and we do everything in our power to ensure a positive outcome for you and your loved ones. Learn more about Cancer Services at Inspira.