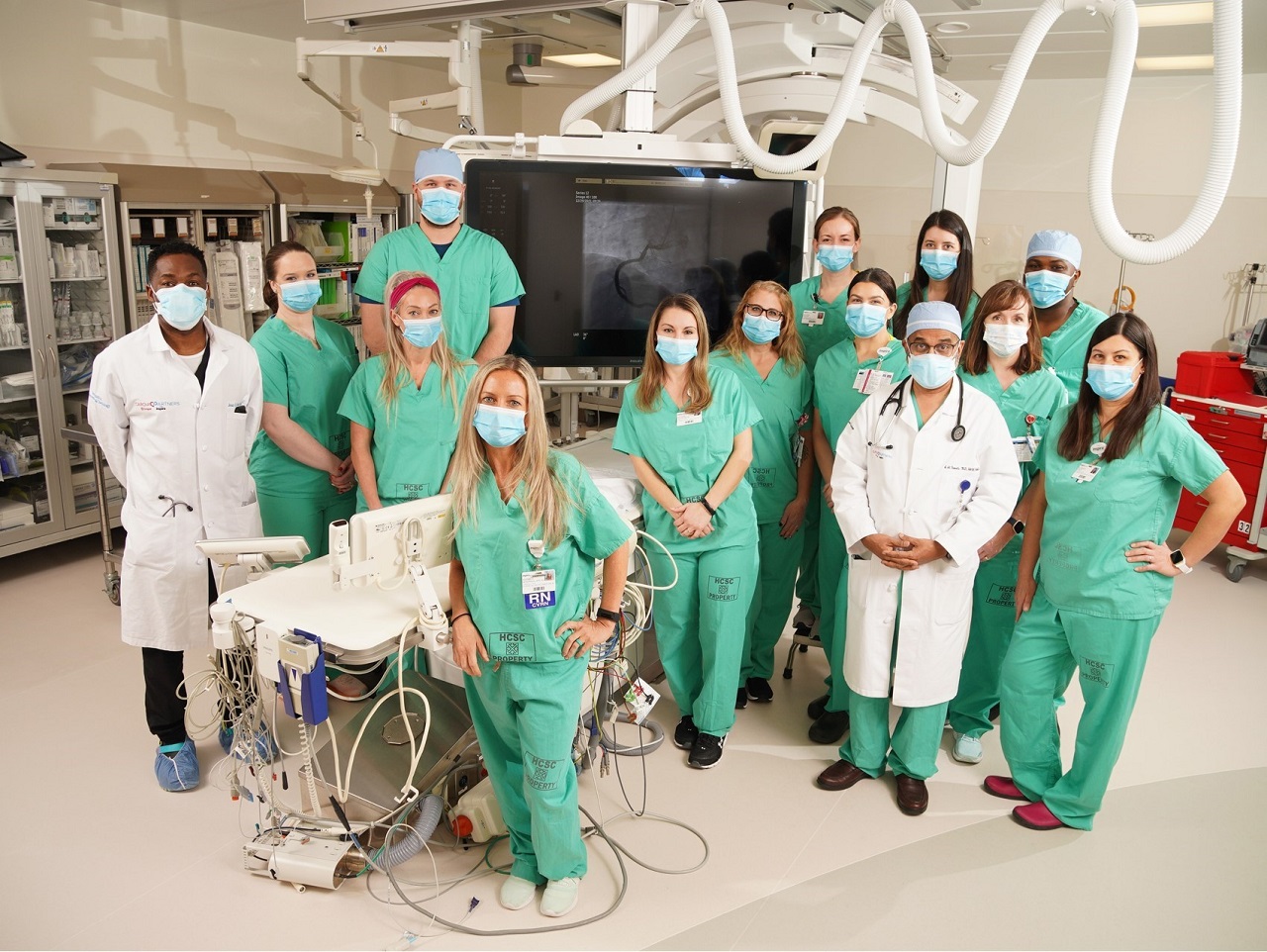 Inspira has been providing full-service diagnostic cardiac catheterization for the past 25 years, and emergency percutaneous coronary interventions (PCI) procedures since 2009, to patients across South Jersey. In February 2021, the New Jersey Department of Health made it possible for community hospitals to expand their services to include elective PCI procedures. And we're proud to announce that Inspira Medical Center Mullica Hill has been awarded a license to provide elective PCI procedures as of December 27, 2021.
 
What does this mean for you and your patients? It means a greater opportunity to make an impact on your patients' lives—particularly those in underserved communities. As an organization committed to providing a safe and compassionate experience, Inspira is always looking for new ways to elevate the care we provide across our region. With this new license, we are taking the next steps forward to deliver life-enhancing—and often lifesaving—care close to home.
Elective PCI Procedures, Explained
As a provider, you know those who are experiencing progressive chest pain, shortness of breath, or constant fatigue, and those who have been diagnosed with coronary artery disease or have unexplained congestive heart failure are typically candidates for heart catheterization and a potential PCI procedure. 
"Heart catheterization allows us to perform diagnostic imaging with which we can identify blockages in the coronary arteries," said Kurt W. Kaulback, M.D., clinical director of Network Cardiovascular Services for Inspira Health and a member provider with Cardiac Partners at Cooper and Inspira. "Then, if we find indication of severe disease, we have the opportunity to fix the artery with a PCI procedure, such as a balloon angioplasty followed by the insertion of a stent." 
It's important to know that intervention is not always appropriate for every patient. "We don't just fix blockages because they exist—we fix them because we have failed to successfully treat that blockage with other medical therapies or the blockages exhibit high-risk characteristics," said Dr. Kaulback. 
What Are the Benefits of Offering Elective PCIs? 
As a community hospital, Inspira Medical Center Mullica Hill can now offer patients the benefit of diagnosing and treating blockages during one procedure. "If we identify a significant blockage and determine that it's both safe and appropriate for treatment, we can now proceed with intervention at that time," said Dr. Kaulback. Proper evaluation of a patient's condition during a diagnostic procedure is an essential element of Inspira's commitment to safety and quality care. 
"We try to fix arteries at the same time as the diagnostic procedures whenever it's clinically appropriate, but there are certain high-risk findings, like blockages that require atherectomy—a PCI procedure that involves drilling off calcified plaque deposits in the artery—where patients may be referred to an advanced cardiac surgery center, like our partners at Cooper University Hospital, for a separate procedure." 
Through the Cardiac Partners relationship, Inspira Health has the ability to provide patients with integrated cardiac care close to home, and the opportunity to perform procedures that help alleviate capacity constraints at advanced cardiac surgery facilities. 
"There's a continuity of care with Cardiac Partners—one that allows patients to more easily navigate through difficult health experiences—that simply doesn't exist with other networks," said Matthew Brown, assistant vice president of Cardiovascular Services at Inspira Health. "We're able to help patients correctly diagnose their conditions, coach them through treatment options like elective PCI procedures, provide medications through our retail pharmacy locations and facilitate follow-up appointments, all in their own neighborhood." 
How Can You Refer Patients? 
If your patient is exhibiting concerning symptoms, the experienced cardiologists at Cardiac Partners are available for assistance with evaluation, diagnostic imaging needs and potential interventions. "Providers should feel comfortable referring their patients to us for diagnosis and treatment," said Dr. Kaulback. "Cardiac Partners gives patients access to the same providers, and a high level of safety and quality that's consistent across both Inspira Health and Cooper University Hospital."  
In addition, Cardiac Partners cardiologists keep providers informed and integrated in patients' care plans every step of the way.
For more information about the new elective PCI opportunities at Inspira Medical Center Mullica Hill, or to refer a patient to the Cardiac Partners care team, visit www.InspiraHealthNetwork.org/PCI