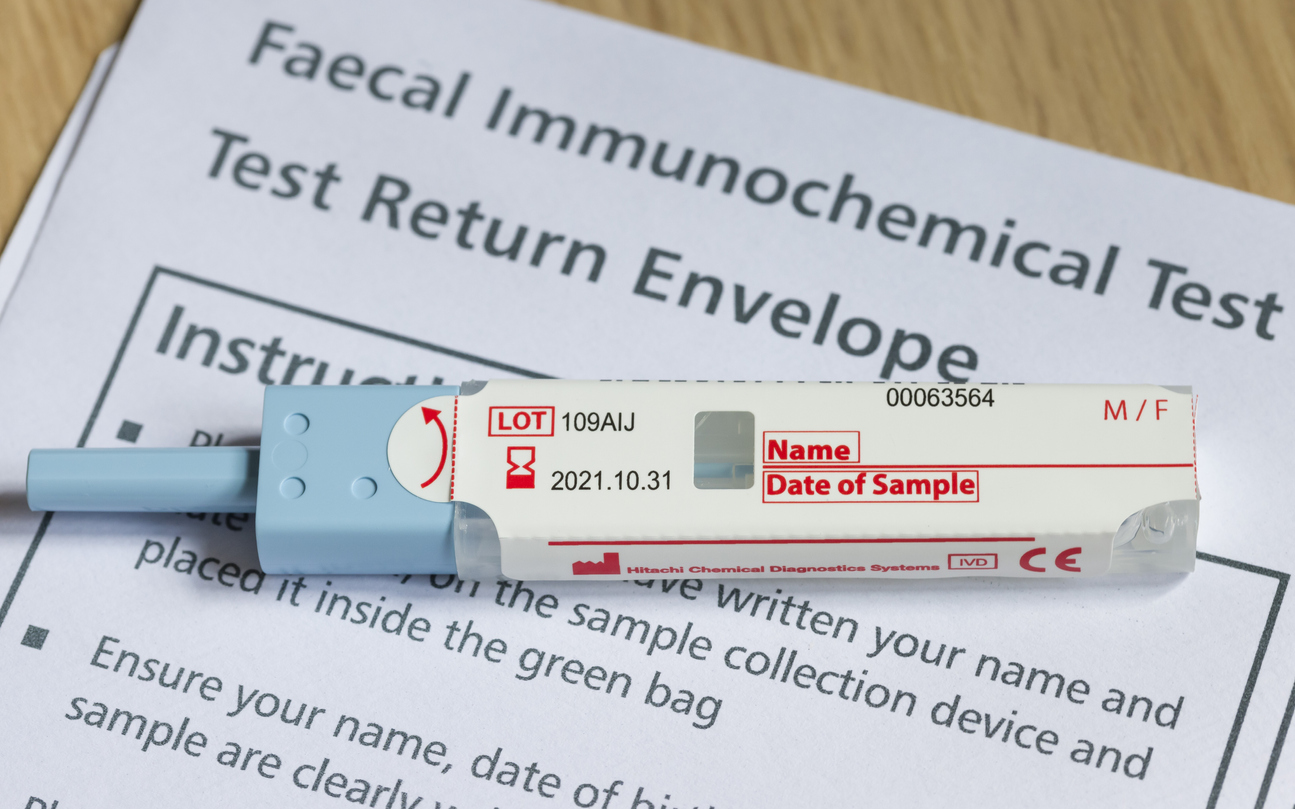 In 2021, the U.S. Preventive Services Task Force (USPSTF) updated their guidelines for colorectal cancer screening to start at age 45 instead of age 50 for people at average risk. Colon cancer is one of the most preventable and curable cancers because of the high level of screening accuracy. 
"Unlike screening tools for other types of cancer, a colonoscopy allows us to look at the entire surface of the colon," said Peter J. Senatore, Jr., M.D., director of the Rectal Cancer Program at Inspira Health. "Benign polyps take time to develop into cancer, so if we catch them early with a screening, we have a better chance of preventing cancer." 
It's clear that colorectal cancer screening is important, but many patients may be nervous about going in for a colonoscopy, especially if they've never had one before. While a colonoscopy is the gold standard of screening for colorectal cancer, there are alternative non-invasive and at-home testing options that wary patients may be more comfortable with. 
Alternative Colorectal Cancer Screening Options
There are three main options for non-invasive, at-home colorectal cancer screening tests. 
Two tests look for blood in fecal samples: the guaiac-based fecal occult blood test (gFOBT) and the fecal immunochemical test (FIT). Both tests use a small fecal sample collected at home that is then sent to a lab. These tests should be repeated annually. 
"The downside to this type of testing is that there's more chance of a false result—positive or negative. Blood in the stool isn't always indicative of polyps or colorectal cancer. It could also be due to hemorrhoids, an ulcer or even a bitten lip," said Dr. Senatore. "Alternatively, if the polyp or cancer is not actively bleeding, the test can be falsely negative, even if a tumor is present." 
In addition, certain medications and foods can cause a false positive in the gFOBT test. The FIT test is more accurate because it is not affected by diet and medications and has replaced the gFOBT in most situations.
A third type of test is the stool DNA test, better known as Cologuard, which looks for altered DNA in a patient's stool. Patients must collect an entire bowel movement for this test, which is sent to a national lab and checked for cancer cells. This test should be repeated every three years. 
"While the colonoscopy is still the gold standard for colorectal cancers, I recommend stool DNA tests to patients with average risk who are not willing to undergo a colonoscopy," said Dr. Senatore. "They are the most accurate at-home screening option and fall in the 98th percentile for sensitivity." It's important to know because they are more complicated and more expensive than fecal blood tests, stool DNA tests may not be covered by all insurance carriers.
Who Should Take At-Home Tests
Patients who are at average risk for colorectal cancer and are asymptomatic can take at-home screening tests. For anyone who has increased risk factors, has a family history of colorectal cancer, is symptomatic or is in need of a diagnostic test, at-home tests are not an option. 
If your patient receives a positive result from an at-home test, a diagnostic colonoscopy is necessary to look for polyps or tumors.
"In general, non-invasive at-home tests are better than not testing at all," said Dr. Senatore. "One in three people who should be getting screened for colorectal cancer isn't, so the more people we can get screened, the better chance we have at preventing one of the leading causes of cancer deaths." 
It's important to talk to your patients about the colorectal cancer screening options that are right for their needs. Patients who are uninsured or underinsured may be eligible for a free colorectal cancer screening through the NJ Cancer Education and Early Detection (NJCEED) program.
As a high reliability organization, Inspira Health is committed to the safety of all patients, providers and staff members.