Successful Cumberland County program expanding to neighboring counties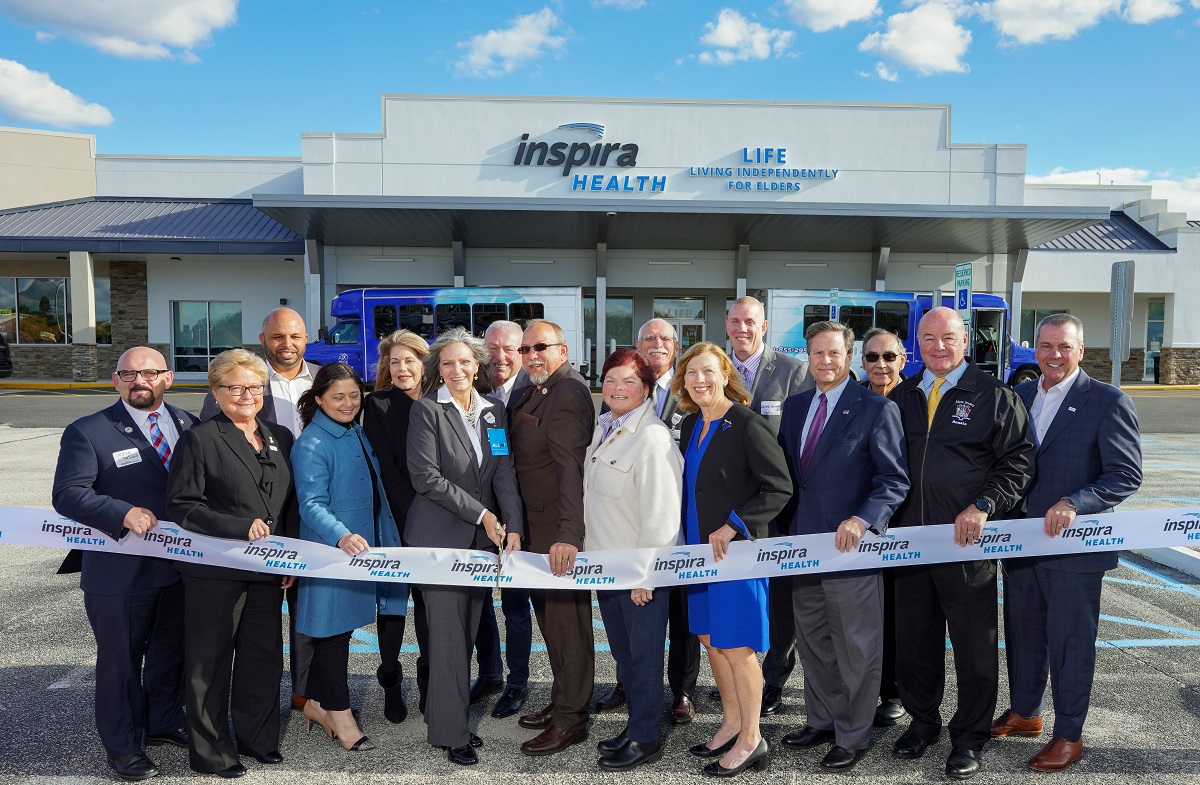 Mullica Hill, NJ (October 20, 2022) – Inspira Health today announced the expansion of its LIFE Program (Living Independently for Elders) to all of Gloucester and Salem County. LIFE, also know as PACE in other states, provides an alternative to nursing home placement. Inspira Health has operated a LIFE program in Cumberland County since 2011. Enrollment in the new service area will begin late Fall.
With the expansion, Inspira will be able to help more seniors remain in their homes safely, and achieve better quality of life. Services will be provided in home, virtually and at a new LIFE Center in Williamstown. By providing comprehensive health and social services, Inspira LIFE helps participants remain in their homes while providing support and respite to family caregivers.
"As we have learned from our program in Cumberland County, Inspira LIFE has the power to transform lives," said Amy Mansue, president and CEO of Inspira Health. "Picture a senior, with multiple health problems, feeling isolated, feeling depressed and believing they have nothing to live for. Then they enroll in LIFE, where the excellent multidisciplinary care, companionship, recreational activities, therapy and TLC provided by the LIFE team can rebuild their sense of well-being."
Inspira LIFE offers seniors, with ongoing health needs, a personalized individual health care plan tailored to meet their needs, which may include a balance of both home-based and center-based care. Inspira LIFE services are provided with no out-of-pocket expenses, based on eligibility. A multi-disciplinary team manages the care of every participant even if they are hospitalized or require a higher level of care.
"At Inspira LIFE, our goal is aligned with our participants: to help them stay in the home they love, in their community. Our team strives to be a care partner and advocate for every participant, and the personal impact of LIFE's model can be demonstrated by our 90% overall participant satisfaction score," said Mia Dempsey-Stahl, Executive Director, Inspira LIFE. "We're excited to expand our services to all of Gloucester and Salem County and provide this unique type of care for our local senior residents and their families. "
As one of six programs for all-inclusive care of the elderly (PACE) in New Jersey recognized by the center for Medicare and Medicaid, LIFE is an option for people ages 55 and over who are eligible for nursing home-level care. The program provides medical and specialty care, pharmacy services, dental care, vision care, hearing care, podiatry, transportation, medical equipment and supplies, behavioral wellness, nutritional counseling, occupational and physical therapies, home and personal care, end-of-life care, 24-hour access to a care team, and caregiver and family support.
To help continuously improve programming, Inspira LIFE conducts an annual Participant Satisfaction survey. In 2021, results demonstrated an overall 90% satisfaction score.
Interested seniors and their caregivers can access additional information by visiting InspiraLIFE.org or calling (800) 245-4143.