Ultrasound
Ultrasound

Most people associate ultrasounds with getting a first peek at a baby on the way. But ultrasounds can also be used to diagnose or monitor a wide range of conditions throughout the body. 
How Ultrasounds Work 
During an ultrasound exam, high-frequency sound waves––far above the range of human hearing––get reflected back from your internal organs. A computer records and interprets the resulting echoes and then generates an image of the area being examined. Ultrasounds are good at showing images of soft tissue, which is something traditional X-ray machines don't do a good job of capturing. 
Ultrasounds are safe, painless and don't use radiation. Inspira radiologists can perform ultrasounds at many of our South Jersey imaging locations.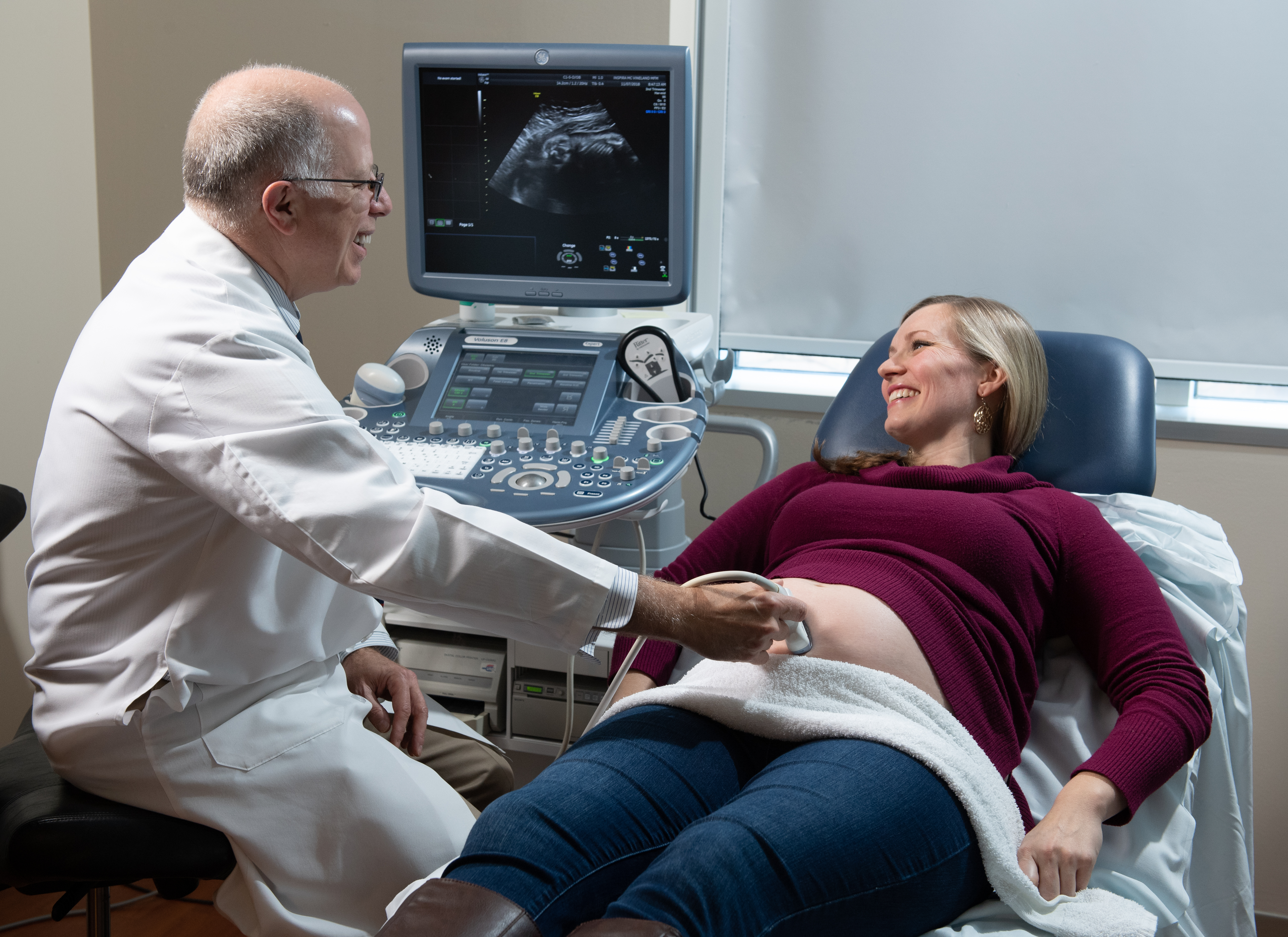 Types of Ultrasounds We Offer 
Abdominal ultrasounds are used to examine organs such as the liver, stomach and pancreas. Abdominal ultrasounds are also commonly used to monitor the progress of a baby during a pregnancy. 
A breast ultrasound allows physicians to establish a 360-degree view of breast tissue. 
Chest ultrasounds can examine your lungs, heart and airways.  
Ultrasounds of your kidneys can identify kidney stones, cysts and tumors. 
Pelvic ultrasounds can examine the uterus, cervix, vagina, fallopian tubes and ovaries.  
Prostate ultrasounds image the size, function and condition of the prostate. 
Why Choose Inspira for Ultrasound Imaging 
Inspira Imaging Centers make up the largest network of imaging services in South Jersey with convenient locations right in your neighborhood.  
The American College of Radiology has accredited Inspira Imaging Centers in CT, MRI, PET/CT, nuclear medicine, mammography and ultrasound. In addition, Inspira Medical Center Vineland is a designated Breast Imaging Center of Excellence.
Our technologists produce high-quality images that provide your physician with vital information to accurately diagnose and treat you. 
Inspira Imaging Center Locations
Inspira offers ultrasound exams at conveniently located Imaging Centers across South Jersey. 
400 West Cuthbert Boulevard,
Haddon Township, NJ 08108
Hours
Open
Sunday - Saturday:
8:00 am to 8:00 pm
333 Irving Avenue,
Bridgeton, NJ 08302
Hours
Open
Sunday - Saturday:
8:00 am to 5:00 pm
See all locations for Radiology
Explore More Options
three
Learn more about our online scheduling and schedule an appointment with your primary care provider today.
We offer a wide variety of services at our many locations throughout New Jersey, including award-winning obstetrics and gynecology, cancer care and orthopedics.
World class care is in your backyard. Learn more about our local and nationally renowned physicians.