700 Mullica Hill Road,
Mullica Hill, NJ 08062
Emergency Service Hours:
Open
Sunday - Saturday:
12:00 am to 12:00 am
Hospital Hours:
Open
Sunday - Saturday:
12:00 am to 12:00 am
Visiting Hours:
Open
Sunday - Saturday:
12:00 am to 12:00 am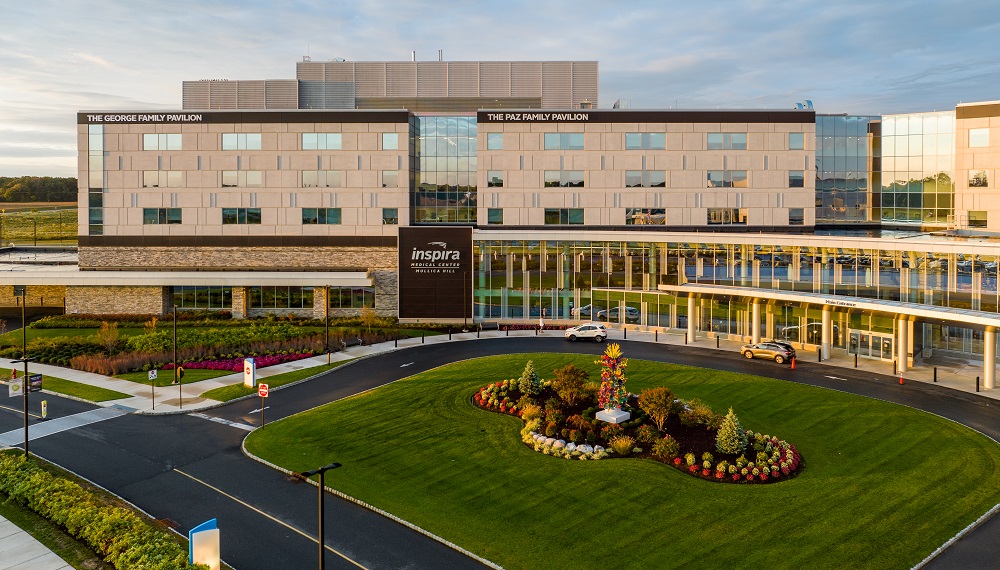 View Details
Get Directions
Visitor Information
Inspira Medical Center Mullica Hill offers 24/7 visitation. Visits from family or friends can be good medicine for the patients during their hospital stay. The hospital offers a quiet and therapeutic environment to promote healing, therefore, the healthcare providers (physicians and nurses) reserve the right to limit visiting based on the healthcare needs, safety and overall concerns for the well-being of individual patients.  
Visitors must check in upon arrival and obtain a pass.   
5:30 a.m. - 9 p.m. Visitors can register at the front desk in the lobby main lobby.  
9 p.m. - 5:30 a.m. Visitors must enter through the Emergency Department. Security will call the nurse's desk of the patient's floor or department to confirm that visitation is desired by the patient. 
We ask visitors to honor the following guidelines for patient comfort and well-being. Certain patient conditions or requests may result in restrictions on visitation. 
When accidents or serious medical conditions strike, you need experienced medical attention, and you need it quickly. The Emergency Department at Inspira Medical Center Mullica Hill is designed to meet the needs of all patients, regardless of their injury or illness. 
All 62 rooms in the Mullica Hill Emergency Department come equipped with smart room technology, which has been implemented to make patient care more efficient and reduce patient anxiety. It also enables the staff to share real-time information that quickly aids in diagnosis and treatment. The department also features private rooms so patients feel comfortable, safe and secure as they receive treatment. 
Senior Emergency Department 
The Emergency Department at Inspira Mullica Hill also has a specialized area for seniors, staffed by nurses trained in understanding the unique needs of this group. It is equipped with features that enhance safety and the patient experience, such as non-skid floors, easy wayfinding, large print, sound proofing and extra handrails. Each senior exam room is a private space with its own private bathroom for comfort and convenience. 
Pediatric Emergency Department 
There is also a designated emergency area for children, which is connected to a pediatric inpatient unit if the child needs to be admitted. Pediatric specialists from Nemours/Alfred I. duPont Hospital for Children provide on-site support to the Emergency Department physicians, offering specialized care for the youngest members of our community. Learn more about 24/7 in-patient pediatric and emergency care for children at Inspira.