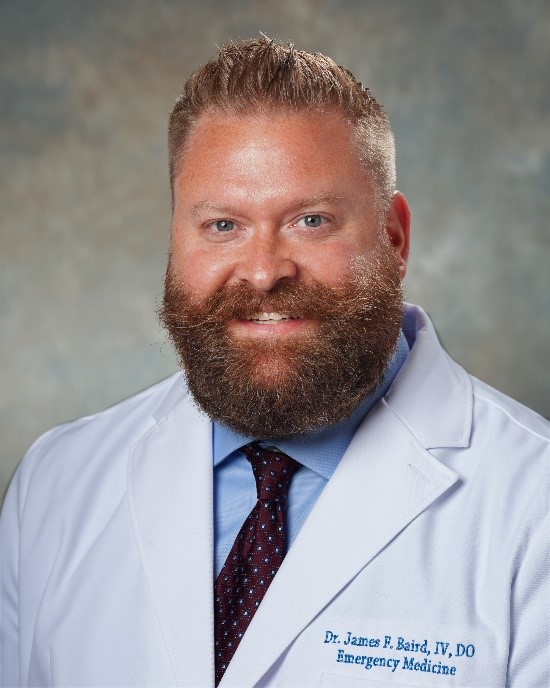 James F. Baird, IV, DO, FACOEP, FACOI, FAAEM, FHELA
Program Director
Dr. James F. Baird, IV, DO, is the Founding Emergency Medicine Residency Program Director and a practicing Emergency Medicine Physician at Inspira Health – Mullica Hill. He has earned the designation of Associate Professor of Emergency Medicine at Rowan University-School of Osteopathic Medicine. Dr. Baird is also the Medical Director of Education for Gloucester County EMS EMT Training Academy.

A 2009 graduate of the Philadelphia College of Osteopathic Medicine (PCOM), Dr. Baird is triple board certified in Emergency Medicine, Internal Medicine and has a sub-specialty certification in Addiction Medicine. Dr. Baird completed Fellowship training at the Health Executive Leadership Academy (FHELA) through Seton Hall University in June 2019, and the Training in Health Policy Studies Program (TIPS) at the New York Institute of Technology in June 2014.

In 2020, Dr. Baird was named "Top Doctor" by SJ Magazine and honored by The Community Care Food and Clothing Pantry with the Community Leadership Award at their Annual Martin Luther King, Jr. Award Ceremony, January 20, 2020, for his volunteer work in the South Jersey region helping those victims of the Opioid Crisis and those suffering from addiction. In 2019, he was selected to be one of South Jersey Biz magazine's "Top 20 under 40". He was awarded the City of Angels "Angels Award" for his community dedication and work in education and treatment of addiction. In 2018, he was named a "Top Doctor" by SJ Magazine. He received the NJ Narcotics Enforcement Officers Association (NJNEOA) Civilian Leadership Award, a certificate of appreciation from the DEA for "Outstanding Contributions in the Field of Drug Law Enforcement." In 2017, he was named to the "Who's Who in Health Care" list published by South Jersey Biz magazine and was recognized as a "Top Physician" and a "Top Doctor", respectively, by South Jersey and SJ magazines. Dr. Baird was also named to the Philadelphia Business Journal's 2017 Health Care Innovators & Extraordinary Doctors listing, winning the coveted "Humanitarian Award" for his work in the realm of opioid addiction.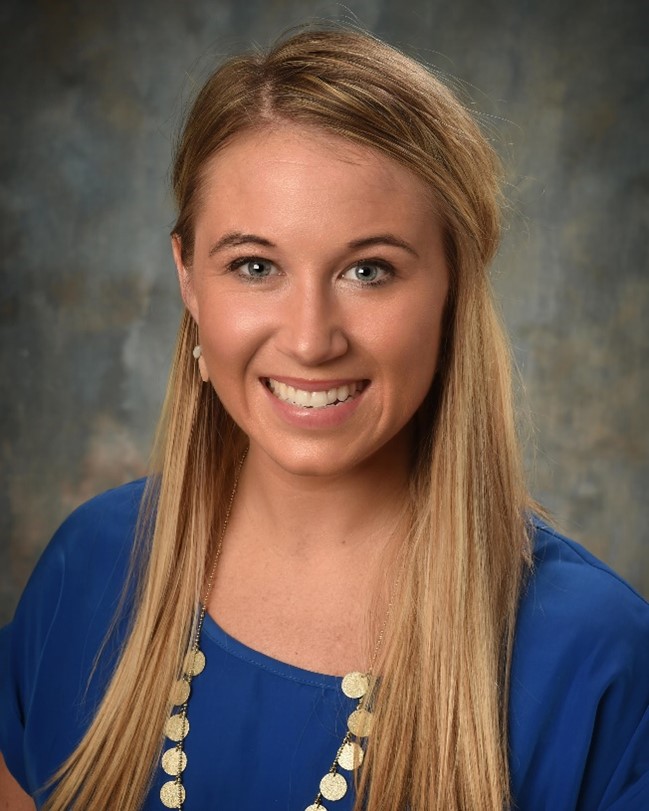 Katie Schultes, MD
Associate Program Director
Katie Schultes, MD, is the Associate Program Director for the Emergency Medicine Residency Program and an Assistant Professor of Emergency Medicine at Rowan University School of Osteopathic Medicine. She graduated from Lafayette College in 2008 and then went on to Robert Wood Johnson Medical School (now known as Rutgers Medical School), graduating in 2012. She completed her Emergency Medicine residency training at Cooper University Hospital, where she served as Chief Resident from 2014 to 2015. Dr. Schultes is also the Chair of the Inspira EM Clinical Competency Committee and Program Evaluation Committee.

Dr. Schultes has been working for Inspira as an Emergency Physician since 2015 and is also the chair of the Senior Emergency Department. Her passions include physician wellness and mentoring both medical students and residents. In addition, Dr. Schultes enjoys working with public relations and pursuing media engagements to effectively disperse health information to local and national media outlets.