155 Bridgeton Pike,
Mullica Hill, NJ 08062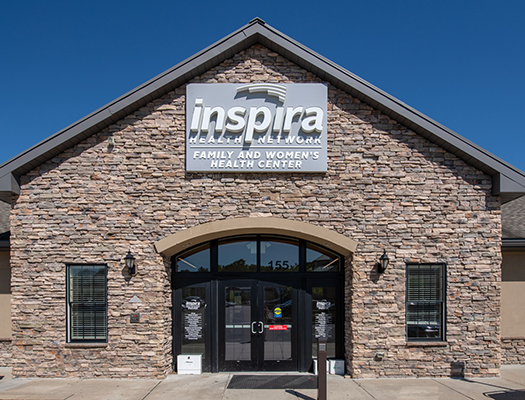 View Details
Get Directions
Compassionate Breast Care
Inspira's Breast Surgery practice offers women compassionate care for breast disease and cancer as well as comprehensive treatment for all benign breast disorders. The practice is led by a fellowship-trained breast surgeon and conveniently connected to Inspira's Women's Imaging Center. Inspira Medical Group Breast Surgery in Mullica Hill can be reached at (856) 641-8635.
State-of-the-Art Women's Imaging Center
At our Women's Imaging Center our compassionate staff and board certified radiologists provide a range of women's imaging services including 3D mammography, traditional digital mammography, ultrasound and bone densitometry scans.
Primary Care
Primary Care physicians who specialize in comprehensive medical care for patients of all ages, from newborns through adults. In addition to providing family care, we offer medical acupuncture by a certified physician who treats many conditions through stimulation of the body's natural healing ability.
Experienced Surgical Specialists
Access to a range of experienced surgical specialists including general surgery, neurosurgery, and colon and rectal surgery, all who provide the latest minimally invasive surgical techniques for faster healing time and less scarring to help patients get back to their best health as quickly as possible.
Advanced Neurological Care
A neurology practice for patients who need a highly specialized physician who is experienced in providing diagnosis and treatment for a wide range of complex neurological disorders affecting the brain, spinal cord and nerves.