Arthritis
An arthritis diagnosis is the first step in getting treatment for pain and stiffness.
Arthritis

Arthritis, or inflammation in one or more of your joints, can cause pain, stiffness, and loss of motion. When it does, it can make even the simplest tasks seem daunting.
Our Approach to Arthritis Diagnosis  
There are many different types of arthritis along with a variety of causes. Common forms like osteoarthritis, or degenerative joint disease, come with age or follow a joint injury.  Other forms of arthritis may arise from infection or other medical conditions such as rheumatoid arthritis or psoriasis. Inspira's orthopedic specialists and rheumatologists can assess your arthritis to determine a path to relief. 
Symptoms of arthritis include: 
Pain 
Stiffness 
Swelling 
Decreased range of motion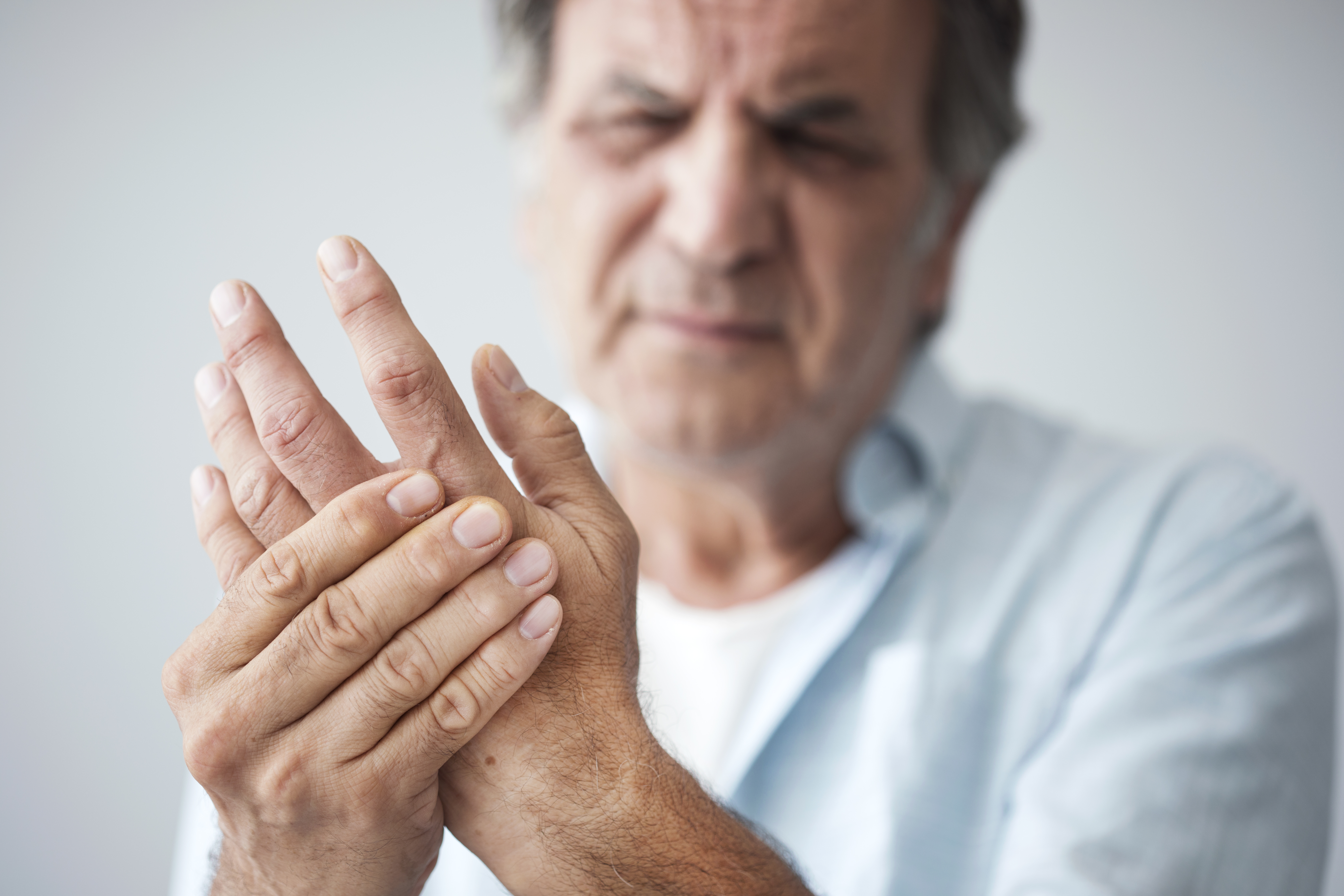 Why Choose Inspira for Arthritis Care
We see patients across the full care spectrum when it comes to their orthopedic health. Some patients are looking for a diagnosis, while others are ready to begin treatment. Then there's those who come to us for a second, or even a third, opinion. We'll see you through to the finish, no matter where you're starting from.
We're big on keeping you informed and educated every step of the way. Our Total Joint Replacement Seminar is available to prospective and current patients interested in getting facetime with our expert physicians. We don't believe in rushing you through treatment.
Not all types of arthritis require surgery, but we're ready with a personalized treatment plan for the ones that do. We offer advanced Mako Robotic-Arm Assisted Technology, transforming joint replacement surgeries into minimally invasive procedures delivered with pinpoint accuracy.
Our award-winning and state-of-the-art surgical facilities across South Jersey have received national recognition for orthopedic care and are staffed with fellowship-trained surgeons to guide you on your road to recovery.
Inspira Orthopedic Locations
Inspira Health offers the full spectrum of orthopedic care across South Jersey, whether you're looking for a diagnosis or you're ready for treatment.
See all locations for Orthopedics
Explore More Options
three
Learn more about our online scheduling and schedule an appointment with your primary care provider today.
We offer a wide variety of services at our many locations throughout New Jersey, including award-winning obstetrics and gynecology, cancer care and orthopedics.
World class care is in your backyard. Learn more about our local and nationally renowned physicians.