Maternal-Fetal Medicine (High-Risk Pregnancy)
While planning can reduce the likelihood of some complications, not all issues related to high-risk pregnancy are preventable.
Pregnancy is both an exciting and challenging time for mothers-to-be and their families. While careful planning and preparation can help to reduce the likelihood of certain complications, some issues related to high-risk pregnancies are unexpected or unpreventable.
But, with the skilled intervention of a trained maternal-fetal medicine specialist, also known as a perinatologist, women with complications before, during or after pregnancy can experience better outcomes.
Maternal-Fetal Medicine Diagnosis at Inspira
If you are pregnant or trying to become pregnant, it's important to understand the underlying health conditions that could contribute to a high-risk pregnancy. These include, but are not limited to:
High blood pressure (hypertension) or preeclampsia (toxemia)
Diabetes or other endocrine disorders
Infectious diseases
Gastrointestinal issues
Genetic disorders and diseases in the mother or other family members 
Later or early pregnancy problems
Placental problems
Pregnancies with multiples (twins, triplets or more)
History of preterm labor and delivery
History of pregnancy loss
History of birth defects
Our Approach to Maternal-Fetal Medicine
If you are a mother-to-be with specific needs, such as a physical disability or pre-existing health concerns including diabetes, cardiac issues or cancer, our specialists can help you achieve what you might have thought impossible.
From preconception counseling to advanced diagnostic screening, Inspira offers a full range of maternal-fetal medicine services, including:
Pre-pregnancy counseling for women at high risk for medical or genetic complications
Genetic testing and counseling
Obstetrical ultrasounds for high- and low-risk pregnancies
Antenatal testing (non-stress testing, biophysical profiles and amniotic fluid volume assessment)
Procedures that diagnose potential genetic conditions (first trimester testing, amniocentesis, chronic villus sampling [CVS] and umbilical cord sampling)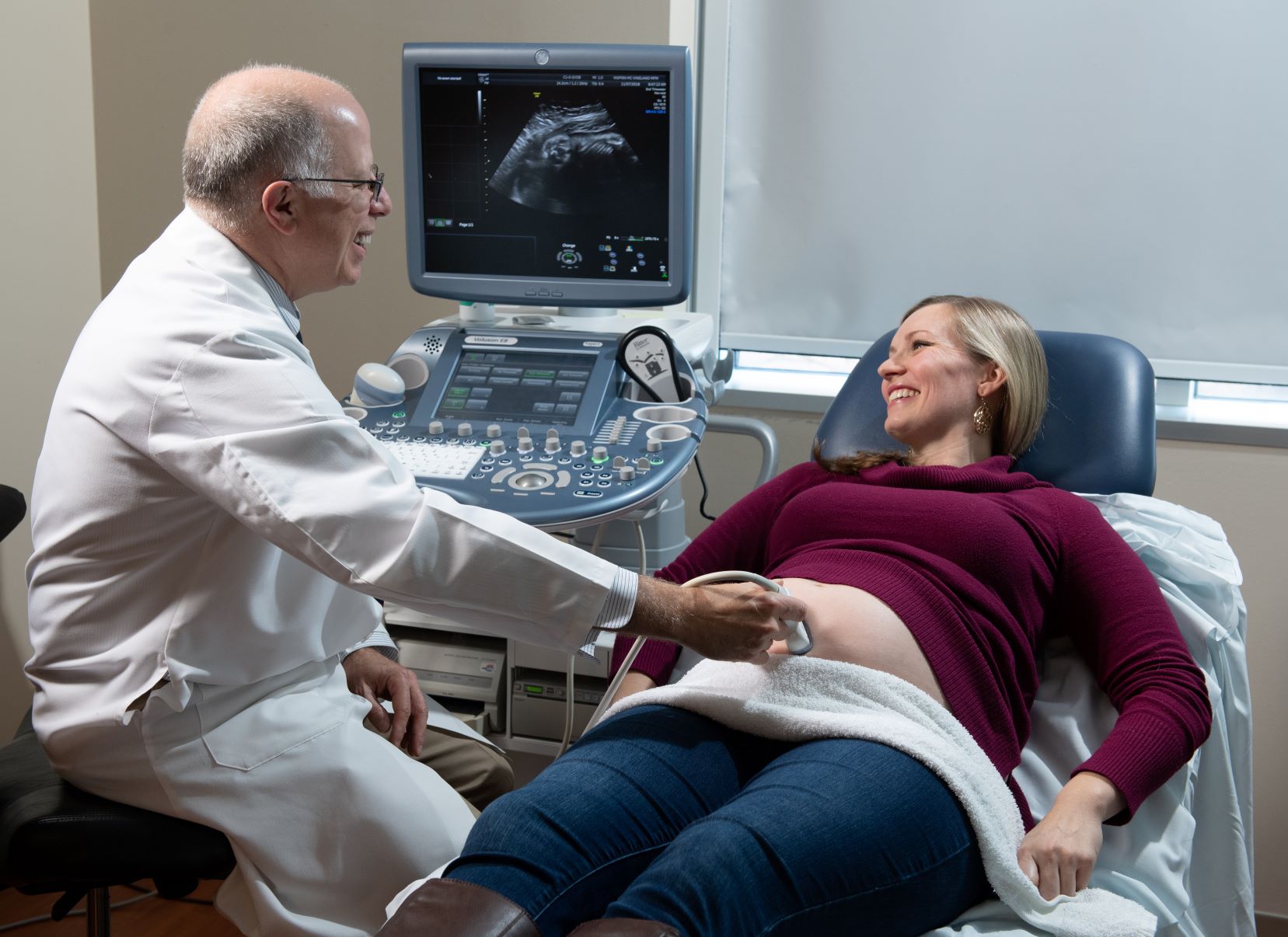 Why Choose Inspira for Maternal-Fetal Medicine Care