Foot & Ankle Residency
The Foot and Ankle program is designed for residents to gain highly specialized knowledge in systemic disease and pathomechanical problems of the foot and ankle. Our comprehensive program follows the requirements established by the Council of Podiatric Medicine.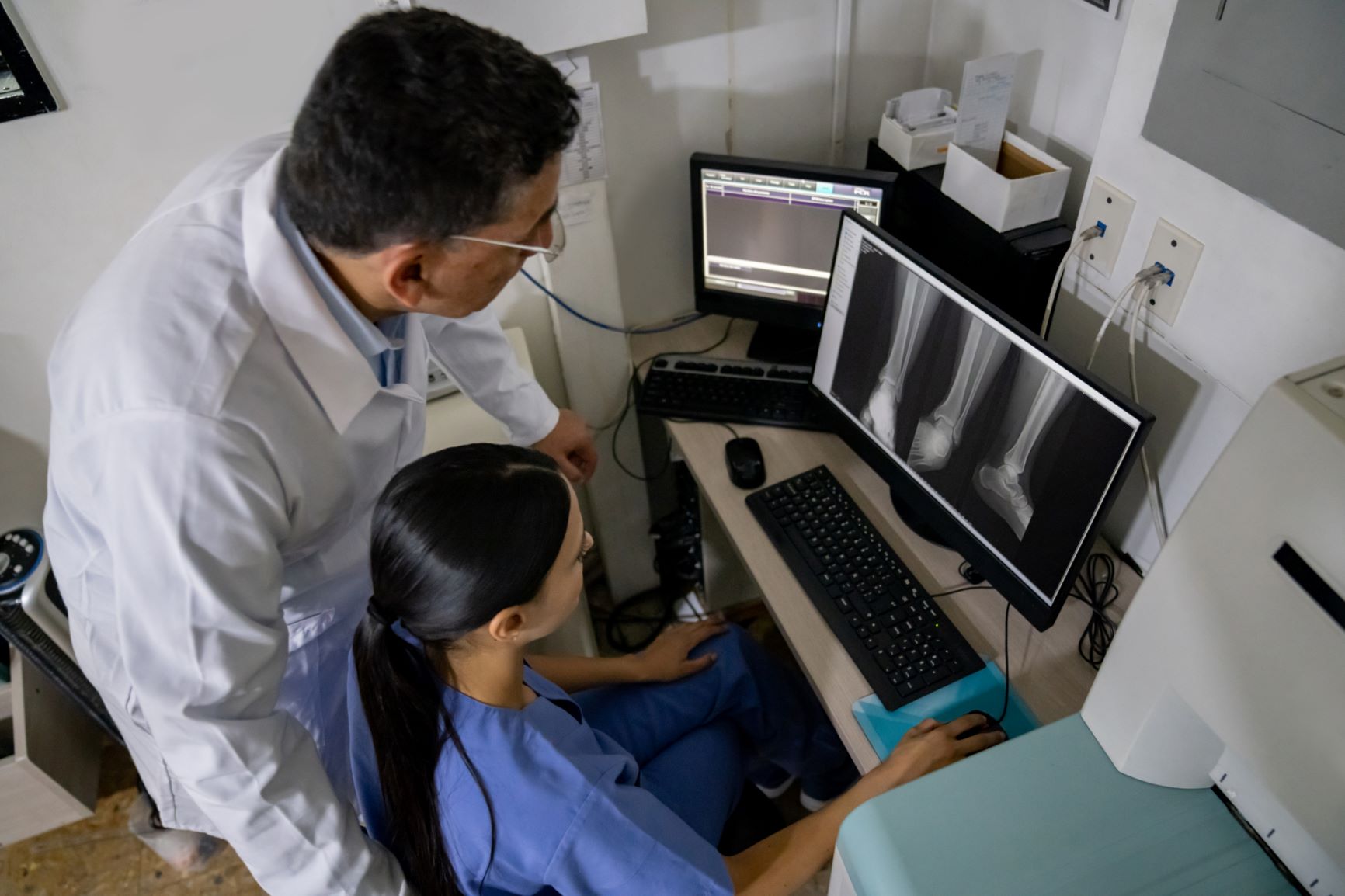 During the first year of our program, residents will gain a deep knowledge of and hands-on experience in topics including orthopedic surgery, emergency medicine, podiatric surgery, pathology, podiatric orthopedics, infectious diseases, wound care, plastic surgery, medicine, anesthesia and radiology. The final two years will include advanced foot and ankle surgery, teaching, practice management and research. 
Through Inspira's partnership with the Rubin Institute and other surgical clinics, podiatric residents benefit from additional training in specialty locations. Residents are trained to understand hospital protocol with regards to the admission process, become proficient at analyzing laboratory tests and X-ray results and learn to better evaluate the pre-operative patient. 
Inspira's Podiatry Residency Program includes a robust curriculum supported by dedicated faculty, as well as a competitive salary and benefits package, access to resident wellness programs and more.
Locations and Contact Information 
The Foot and Ankle Residency Program is based at the Inspira Medical Center in Vineland, NJ, where most rotations take place.
If you would like more information about Inspira's Foot and Ankle Residency Program, contact Dr. Angelo Luzzi, Program Director, at (856) 641-8661.
1505 W. Sherman Avenue
Vineland, NJ 08360 
Phone: (856) 641-8661 
Fax: (856) 575-4944 
Why Choose Inspira for Your Residency or Fellowship