The Internal Medicine Residency at Inspira Medical Center Vineland trains physicians in evidence-based medicine to provide the highest quality of care for our community. We are dedicated to promoting the sense of co-ownership of the program through fostering our residents' growth as individuals, professionals and leaders. We value the balance of workload and education, as well as supervision and independence. 
About the Vineland Internal Medicine Residency 
The Vineland Internal Medicine Residency program offers a comprehensive, three-year training accredited by the Accreditation Council for Graduate Medical Education (ACGME). We are centrally located in Vineland, New Jersey, less than an hour from both Center City, Philadelphia and the Jersey shore.
Our hospital serves a broad and diverse patient population from all socioeconomic and demographic groups. This makes the extent and variety of pathology and the acuity of cases available for the residents' clinical training exceptional for a community teaching hospital. We are dedicated to promoting the sense of co-ownership of the program through fostering our residents' growth as individuals, professionals and leaders. We value the balance of workload and education, as well as supervision and independence.
As a high reliability organization (HRO), Inspira Health is dedicated to maintaining safety for all patients, providers and staff.
Vineland Internal Medicine Residency Curriculum  
The Vineland Internal Medicine Residency program includes a robust curriculum supported by dedicated faculty. As a 4 + 1 program, residents spend four weeks of rotations in a hospital setting and one week in an outpatient primary care setting. Second year residents, who are interested in Hospitalist Medicine, also have the opportunity to apply to the Hospitalist Medicine track. The Hospitalist Medicine curriculum is designed to train the next generation of leaders in hospital medicine. The track combines quality improvement, patient safety, career development, clinical rotations, and classroom education to prepare residents for careers in inpatient medicine. Overall, our curriculum consists of both senior resident and attending physician-led lectures, grand rounds, hands-on training, and continued participation in various learning experiences to help broaden our residents' medical knowledge.
The Categorical Curriculum includes rotations in:
Inpatient General Medicine  
Night Float  
Intensive Care Unit  
Primary Care Clinic  
Emergency Medicine
Ambulatory Medicine
Geriatrics
Inpatient Electives

Cardiology
Gastroenterology
Hematology/Oncology
Infectious Disease
Nephrology
Neurology
Pulmonology
Residents can also choose from a variety of other elective rotations including, but not limited to:
Administrative Medicine  
Radiology (diagnostic, interventional or ultrasound)  
Palliative Care  
Pathology  
International Medicine  
Anesthesiology  
Addiction Medicine 
The Hospitalist Medicine track included the following electives:
Clinical Informatics
Health Care Finance
QI & Research
Junior Attending
Career Development
Residents as Teachers
Procedures
POCUS
Palliative Care
Geriatrics
Please keep in mind all above optional/required electives are subject to change at the discretion of the Program Director.
Residents will also participate in:
Daily Didactic Sessions with Resident and Attending-led Lectures 
Simulation Lab Experiences  
Morning Reports  
Morbidity and Mortality Conference  
Resident-Led Literature Reviews and Discussions 
Board Review 
We aim to generate successful, independent, American Board of Internal Medicine (ABIM) certified physicians and are committed to providing our residents with the resources necessary to assist in reaching this goal. 
Each resident is given access to the Medical Knowledge Self- Assessment Program (MKSAP) intern year. Our board review includes required weekly questions in conjunction with our daily didactics. In addition, third-year residents also have required weekly board-review lectures, given by either the Program Director or Assistant Program Director.
Research/Quality Improvement
Participation in research or other scholarly activity is an integral aspect of the Internal Medicine Residency at Inspira. Our research program offers a series of databases that are available to residents interested in performing analyses for retrospective studies. Residents are encouraged to engage in projects that involve Quality Improvement to advance patient care and hospital procedures.  
Residents are encouraged to design and initiate studies of their own with the participation of a faculty mentor if they prefer.  
An annual Research Week is held internally every spring and residents often submit and present abstracts and posters at various national/international meetings. 
Ultrasound Program
As a part of the growing curriculum, Inspira's Internal Medicine program has incorporated ultrasound into medical training. Residents in the program are provided Butterfly IQ handheld devices to use ultrasound to evaluate and diagnose various patient etiologies. Ultrasound didactic sessions are also provided to educate our residents on clinical indications for point-of-care ultrasound (POCUS). An elective Ultrasound rotation is available to our residents as well to advance their POCUS education.
Resident Wellness  
The physical and emotional well-being of the residents is of paramount concern both to the leadership of the program as well as the entire Department of Graduate Medical Education. A Resident Wellness Committee addresses concerns and ensures resident needs are met. 
Within the Internal Medicine program, periodic social and team-building events are held to help the residents "decompress" and alleviate some of the routine stresses of the work and training environment. 
Learn More
For more information about the Internal Medicine Residency at Inspira Medical Center Vineland, please contact Shelly DiGiovanni, Program Manager, at DiGiovanniS@ihn.org.  
For fourth-year medical students interested in setting up an audition rotation please reach out to our program manager Shelley DiGiovanni at DiGiovanniS@ihn.org.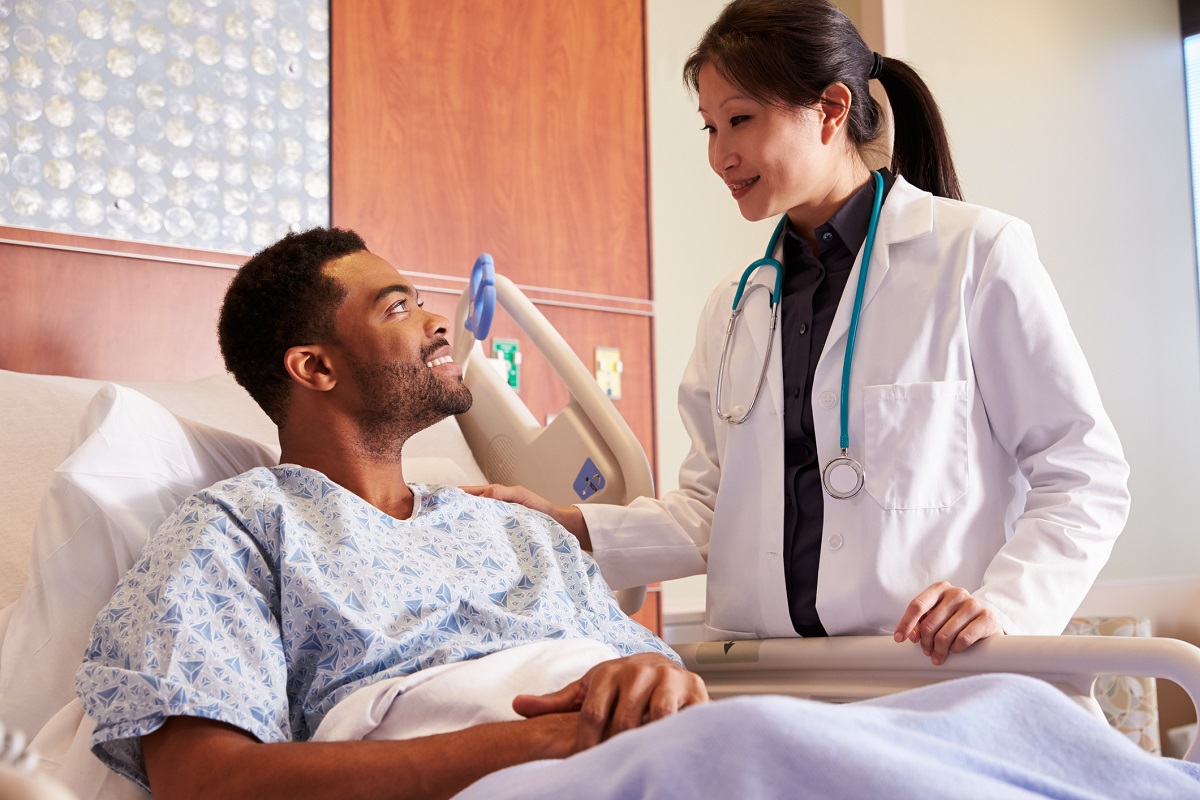 Why Choose Inspira for Your Residency or Fellowship