Jody Beach PharmD, BCGP, BCACP
PGY2 Residency Program Director & Clinical Ambulatory Pharmacist
Jody has been at Inspira Health since 2007 and serves as pharmacy preceptor for population health, geriatric, and ambulatory care rotations. Jody graduated from Philadelphia College of Pharmacy in 2003 and joined Inspira Health Network in 2007. Over the past 15 years at Inspira, Jody has implemented a pharmacist care transitions program, consulting pharmacy services at Inspira LIFE, and integrated pharmacy services into the ambulatory setting. Jody received Joint Board for Certification of Consultant Pharmacist in 2013, Commission for Certification in Geriatric Pharmacy in 2014 and Board Certification in Ambulatory Care Pharmacy in 2021. She currently works in the Inspira Population Health Department. She received recognition from New Jersey Department of Health as a Population Health Hero Award for Outstanding Performance in Individual/Clinical Impact for 2017 and the NJBIZ Healthcare Heroes award for Education Hero 2017. She was honored as preceptor of the year for Philadelphia College of Pharmacy 2017-2018 and Jefferson College of Pharmacy 2019-2020. Jody's project "Utilizing Dulaglutide in a Clinic Setting" received New Jersey Hospital Association's 2020 Quality Improvement Award. Jody is the Residency Program Director for the PGY-2 Ambulatory Care Pharmacy Residency. Jody enjoys teaching and demonstrating opportunities for pharmacists' involvement in the ambulatory setting.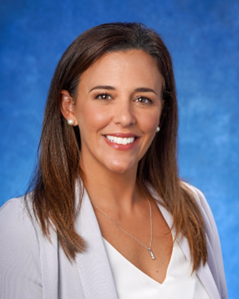 April Venable, MBA
System Vice President,  Clinical Service Lines
As Vice President of Clinical Service Lines at Inspira Health in Mullica Hill NJ, April oversees service line programming including population health, community outreach, behavioral health, oncology, cardiovascular services, surgical services, women's and children's services, oncology, and neurosciences. She is also responsible for Inspira's Program for All-Inclusive Care for the Elderly (PACE), a managed long-term care system that provides frail elders alternatives to nursing home life; Inspira's Physician Hospital Organization (PHO); and Inspira's Accountable Care Organization (ACO). April has a passion for driving transformation of care delivery through value-based care models. April is a graduate of Drexel University with a Bachelor of Science in Business Administration and a Master's in Business Administration from Wilmington University. She began her career as a certified public accountant with Ernst & Young LLP as an auditor of healthcare providers. She has spent fifteen years at Inspira Health serving in Finance, Operations Consulting Group, and Population Health before moving into her current role.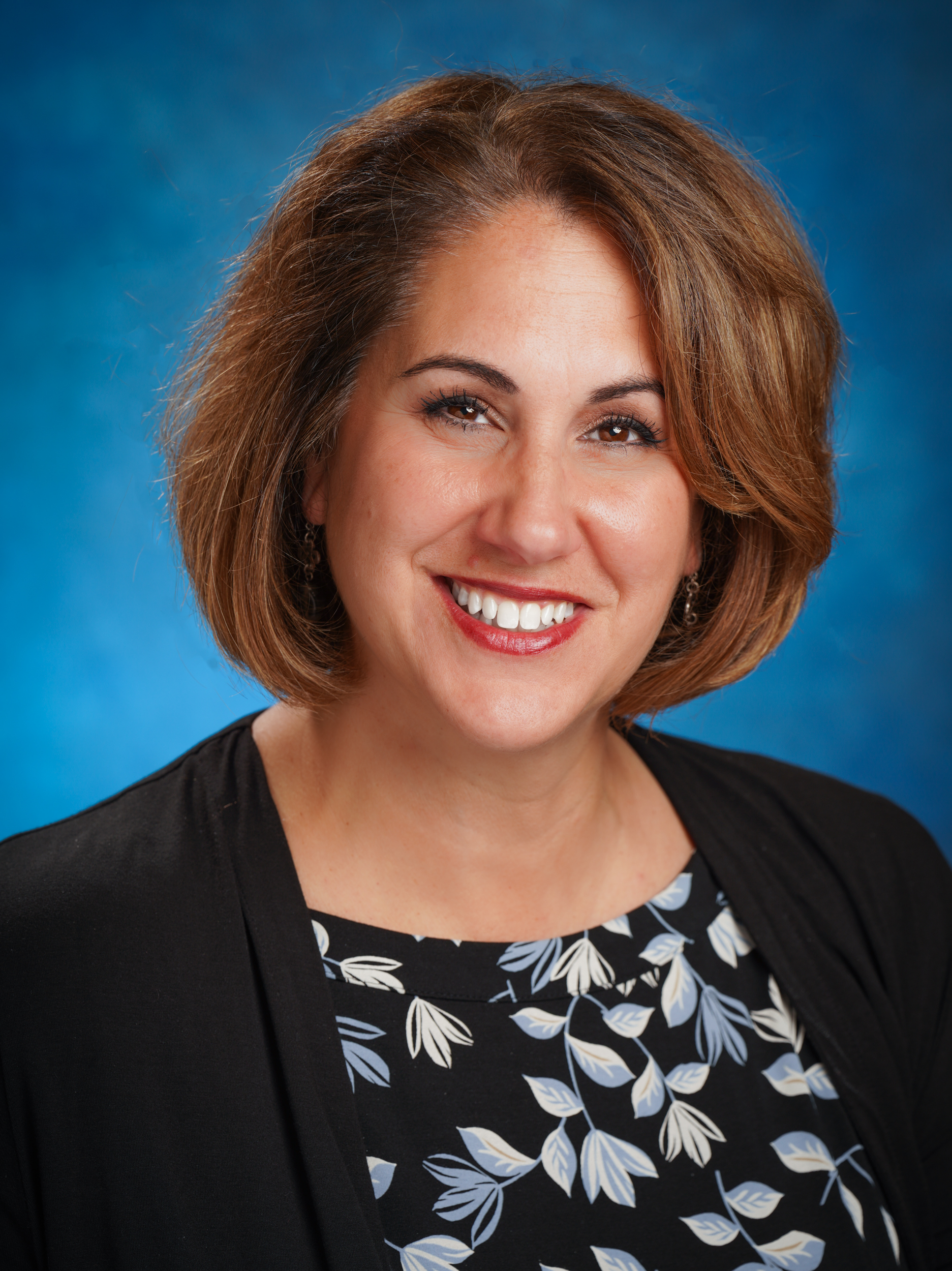 Beth Anne Rambo, MBA
Director of Ambulatory Quality and Patient Safety
Beth Anne Rambo is the Ambulatory Director of Quality and Patient Safety for Inspira Health based in Mullica Hill, New Jersey. Beth provides leadership and facilitation for quality and patient safety initiatives across Inspira's ambulatory services. From 2014 to 2018 she served as the System Director of Patient Experience and uses her experience to marry quality, safety, and experience together in the ambulatory setting, keeping the patient at the forefront. As a High Reliability Organization (HRO) Instructor for the health system Beth has assisted in training over 5,000 employees and medical staff in the HRO principles and tools.

Beth received her Bachelor of Science from Willington University in Wilmington, Delaware and earned a Master's in Business Administration from Eastern University in St. David's, Pennsylvania. She is a Certified Professional in Healthcare Quality and a Lean Six Sigma Black Belt.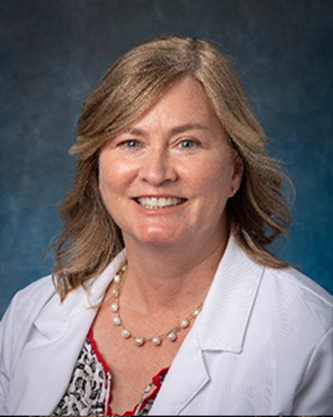 Anne Neely RPh, BCPS
Outpatient Infusion Services Pharmacist
Anne is a 1983 graduate of the Philadelphia College of Pharmacy and Science. She has been with Inspira Health since 2003. Anne has over 30 years of inpatient pharmacy experience having previously worked at Crozer Chester Medical Center, Hospital of the University of Pennsylvania and Cooper University Hospital. Anne enjoys educating patients on a level they can understand. This led to Anne obtaining her Medication Therapy Management Certification. Anne took an active role in care coordination rounds on the floors using her certification. In December of 2018, she earned her board certification in pharmacotherapy. The following December, Anne accepted the position of the first Oncology pharmacist for Inspira's Leading Edge Cancer Center in Mullica Hill. Anne is an active member of ASHP. She also serves as an IPPE preceptor for Jefferson College of Pharmacy. Anne enjoys teaching future pharmacist about oncology medications and showing compassion for her patients.
Adam Singh, PharmD
Retail Pharmacy Manager
Adam is a 2009 graduate of the University of the Sciences in Philadelphia. After graduating cum laude and receiving the National Association of Chain Drug Stores (NACDS) Scholarship award, Adam began his career in retail pharmacy as an Executive Floating Staff pharmacist for Target Pharmacy in New Jersey. Gaining additional pharmacist licenses and immunization approvals in Pennsylvania and Delaware, Adam was able to become a valuable district resource and pharmacy trainer for the tri-state area. In September 2009, Adam was given an opportunity in Delaware to open the Target Christiana Mall store as the Executive Pharmacy Manager. While in Delaware, Adam was selected to not only be a pilot store for all company rollouts and initiatives, but he was also chosen to be the face of Target Pharmacy's national flu campaign appearing on in-store displays, online/mobile platforms, and print ads throughout the United States and Canada during 2014. In 2015, Adam filled a pharmacy manager vacancy in his hometown of Turnersville, New Jersey, which later was acquired by CVS Pharmacy. Providing excellent customer service and experience, Adam and his team earned being voted back to back Best of Washington Township-Best Pharmacy for 2018 and 2019. In 2020, Adam decided to join the healthcare system at Inspira Health to launch Inspira Health Pharmacy Mullica Hill, an outpatient retail pharmacy servicing all Inspira employees, the public, and patients within the hospital via the Meds-To-Bed program. Training and teaching have been a cornerstone in Adam's career as a pharmacist, and currently he serves as a preceptor for multiple pharmacy schools in the area for APPE and IPPE rotations.
Lauren Pino, PharmD, BCPS
PGY1 Residency Program Director & Pharmacy Clinical Manager (Mullica Hill)
Lauren started her career at Inspira Health in 2007 as a pharmacy intern at Inspira Medical Center Woodbury. Upon graduation from University of the Sciences in 2011, Lauren transitioned to full time staff pharmacist at Cape Regional Medical Center. She later joined Inspira Health as a staff pharmacist in January 2012 at the Vineland campus. In July 2015 Lauren earned her board certification in pharmacotherapy.  In 2017 she accepted a new position as the Pharmacy Clinical Manager, and she now serves as the Pharmacy Residency Program Director. Lauren coordinates activities of the hospital's Pharmacy & Therapeutics Committee. She is also actively involved in various multidisciplinary hospital committees.  Lauren is an active member of NJSHP, ASHP and ACCP. 
Lauren is passionate about educating future pharmacists. She was awarded Preceptor of the Year in 2021 from University of the Sciences and was also selected to receive the 2021 Preceptor of the Year from the American Association of Colleges of Pharmacy. She serves as a preceptor for multiple area pharmacy schools for both IPPE and APPE pharmacy students. Lauren is responsible for oversight of clinical activities of the department as well as working with the Director of Pharmacy to maintain standards for medication management.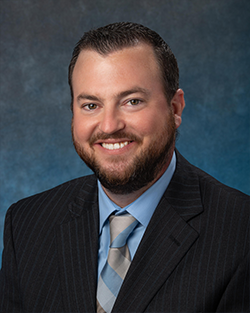 Ed Dix PharmD
Director of Pharmacy-Mullica Hill
Ed is the Director of Pharmacy for Inspira Medical Center Mullica Hill. He began his career with Inspira Health in 2005 as the Assistant Director of Pharmacy for Inspira Medical Center Woodbury, in which he oversaw the day-to-day operations of the pharmacy department. In 2008, Ed received an adjunct faculty appointment as assistant professor of pharmacy practice at the Philadelphia College of Pharmacy until 2016. In 2013, Ed was honored with being awarded "Outstanding Adjunct Faculty of the Year Award". With his leadership and innovation skills Ed portrayed, he became the Director of Pharmacy for Inspira Medical Center Woodbury in 2016. Over the next 3 years Ed worked extensively on the planning, designing, and the successful opening of Inspira Health's new 365-million-dollar state-of-the- art medical center, Leading Edge Cancer Center in Mullica Hill, and the Inspira Retail Pharmacy of Mullica Hill.  In 2021, Ed was selected as the 2020-2021 Inspira Director of the Year.  Ed is an active member of ASHP and NJSHP. He is the current president of the NJSHP for the 2022-2023 term. Ed precepts the PGY1 pharmacy administration and leadership residency rotations and the PGY2 Service Line rotation.  He is looks forward to developing the next generation of pharmacy leaders.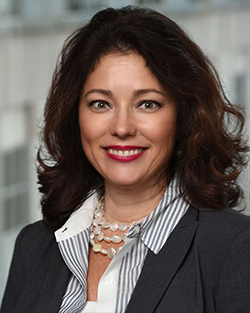 Sabrina Romean RPh, JD
Director of Pharmacy Inspira Medical Centers
Sabrina has been with Inspira Health since 2004. She began her Inspira career as a staff pharmacist at the Elmer campus, was promoted to manager in 2012 and became the operations manager for Vineland and Elmer in 2014. She became Director of Pharmacy in March, 2015. She graduated as a dual major (BS in Pharmacy and BS in Biology) from the Philadelphia College of Pharmacy and Science. She received her Juris Doctor degree from Rutgers School of Law, Camden. Sabrina oversees 3 campuses, managing more than 45 employees. She sits on numerous committees (Falls Task Force, Value Analysis, Pharmacy and Therapeutics Committee, Critical Care Committee, Executive Patient Safety Rounds and Employee Patient Connection Committee.) Sabrina is responsible for managing a multi-million dollar pharmacy budget, while promoting safety and stewardship.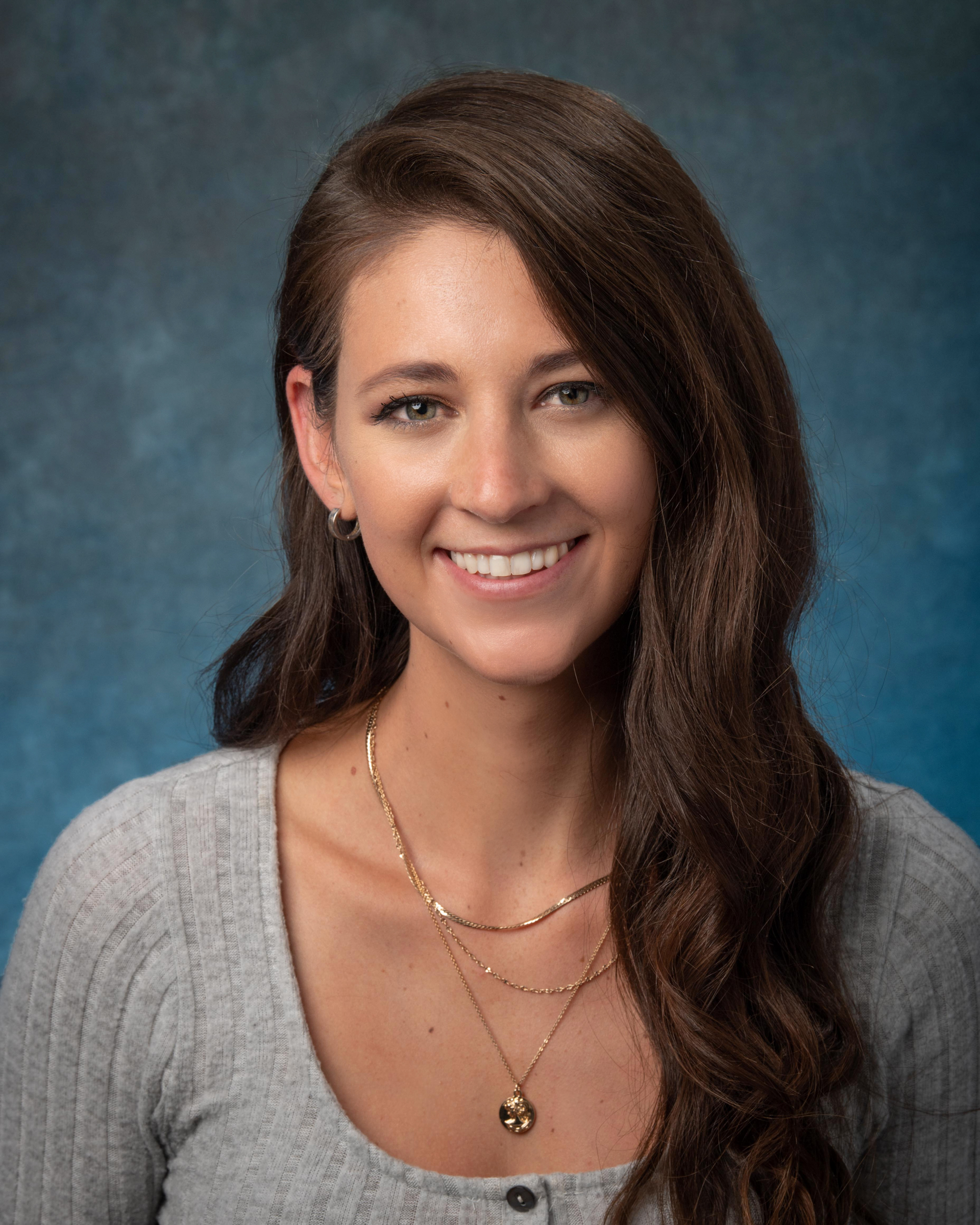 Laura Higgins PharmD, BCPS
PGY2 Residency Program Preceptor & Staff Pharmacist
Laura joined Inspira Health in July 2019. She obtained her Doctor of Pharmacy degree from Rutgers University Ernest Mario School of Pharmacy in 2018. During pharmacy school, she worked as a hospital pharmacy technician at AtlantiCare Regional Medical Center. After graduation, she went on to complete a PGY1 pharmacy residency at AtlantiCare where she was able to improve her clinical and research skills. She has presented research at ASHP Midyear Clinical Meetings, The NJSHP annual meeting, and The Eastern States Residency Conference. She gained an interest in precepting students and residents and obtained a teaching certificate from The Rutgers University teaching certificate program in May 2019 and began to precept IPPE and APPE students. In 2020, Laura became a Board Certified Pharmacotherapy Specialist.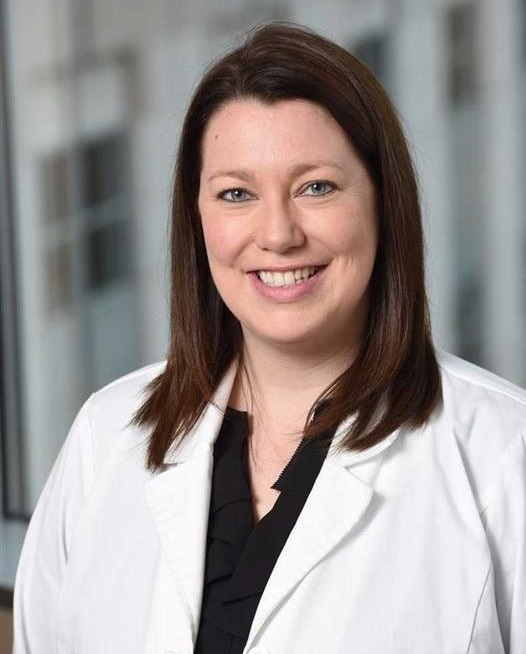 Jennifer Lihach PharmD, BCPS
Clinical Pharmacist
Dr. Lihach graduated from Rutgers University- Ernest Mario School of Pharmacy in 2008. After graduating from Rutgers University, she worked for Atlantic Health System at Morristown Medical Center for seven years. She joined the Inspira Health Network in May 2015, where she worked as a staff pharmacist and residency preceptor at the Vineland campus. She later joined the Mullica Hill team as a clinical pharmacist. She currently serves as the preceptor for Inspira Mullica Hill PGY1 Internal Medicine 1, Internal Medicine 2, and Emergency Medicine. She is also the Internal Medicine preceptor for the Inspira PGY2 Ambulatory Care Pharmacy Residency Program. Dr. Lihach earned her Board Certification in Pharmacotherapy in 2017 and appreciates opportunities to continue her own personal growth. Over the years Dr. Lihach has participated in multiple resident research projects. She has served as part of the Residency Advisory Committee for both Vineland and Mullica over the past six years. She actively participates in various multidisciplinary hospital committees and performance improvement initiatives. Dr. Lihach thoroughly enjoys her role within the pharmacy at Mullica Hill and is enthusiastic about assisting future pharmacists in their educational journey.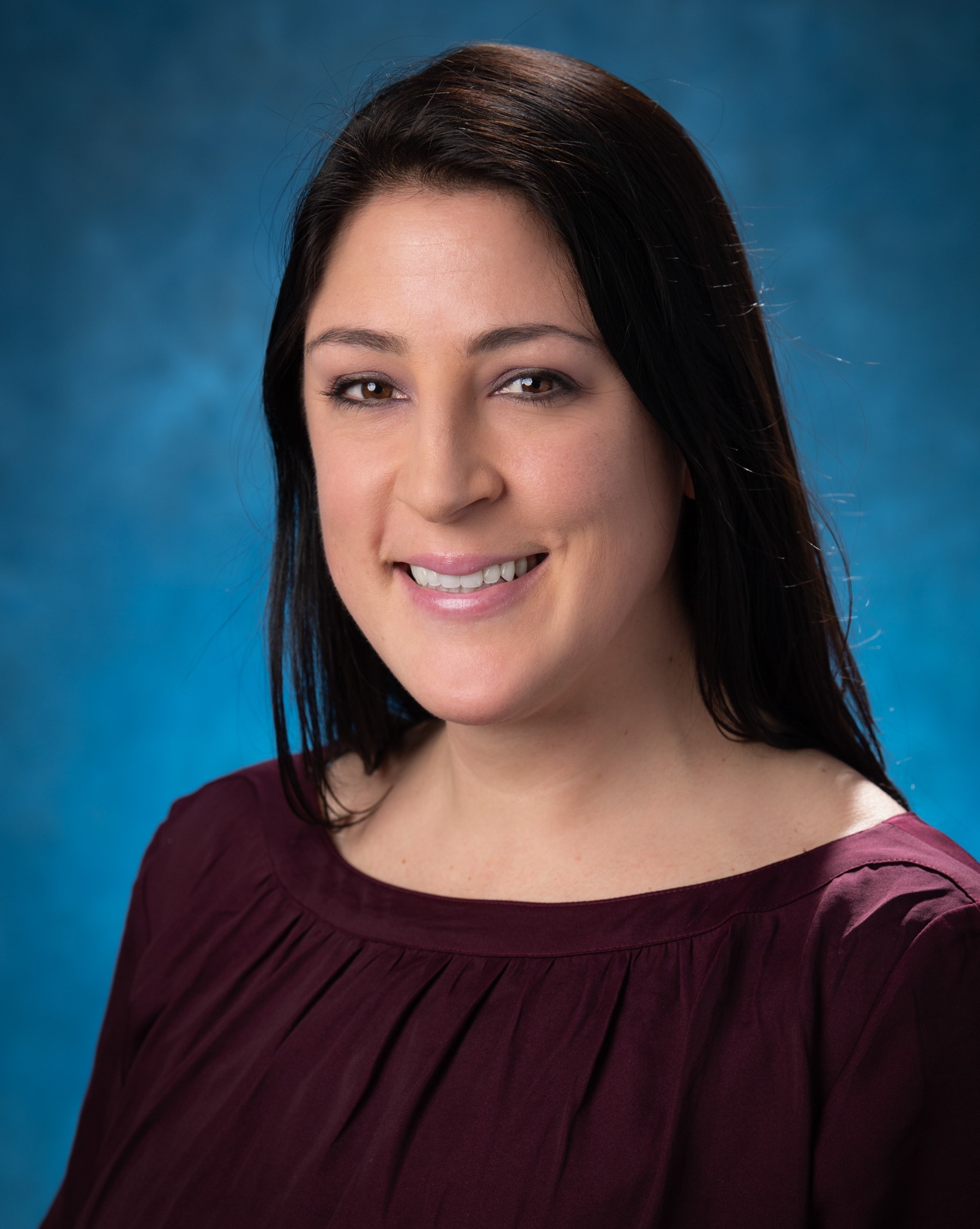 Megan Allain, MPH, CHES
Director of Community Benefits and Outreach
Megan Allain, MPH, CHES is the Director of Community Impact at Inspira. In this role Megan is charged with operationalizing the Community Health Needs Assessment, a report documenting the community's perception of needs which include; obesity, substance abuse, mental & behavioral health, access to clinical care, and transportation. Leveraging partnerships, the Community Impact Department will coordinate efforts within the network and the counties in which we serve. Previously, as Vice President of Community Impact at the United Way of Greater Mercer County Megan oversaw program implementation. For 5 years she worked with a diverse team to assess community need to develop impactful approaches to the organization's work. Prior to joining the UWGMC in September of 2014, Megan worked for the American Red Cross Sandy Recovery team where she gained critical experience around community engagement and capacity building. Graduating at the top of her class at Montclair State University, Megan received her Masters of Public Health with a concentration in Community Health Education. She is also a Certified Health Education Specialist who has over 15 years of experience providing community outreach and education. As Director of Community Impact, Megan is continuously working to build relationships and strengthen existing partnerships. She can be reached at allainm@ihn.org.
Krystyna Sienkiewicz, MBA
Director of Clinical Integration
Krystyna has been at Inspira Health since 2008 and currently serves the Director of Clinical Integration and as a preceptor for the leadership rotation. Krystyna is a graduate of Stockton University with a Bachelor of Science in Business Administration and Rowan University with a Master of Business Administration. She began her career as a project coordinator at Underwood-Memorial Hospital. She has spent thirteen years at Inspira Health serving in Community Relations, the Foundation, Operations Consulting and Population Health before moving into her current role. As the Director of Clinical Integration, Krystyna is involved in the daily oversight of the Physician Hospital Organization (PHO) and Accountable Care Organization (ACO). Krystyna focuses on practice engagement and meeting program requirements to help transition the care delivery model for providers to a value-based environment. She received recognition from Caravan Health as a winner of the 2022 Caravan Health ACO Champion of the Year Population Health Pioneer Award.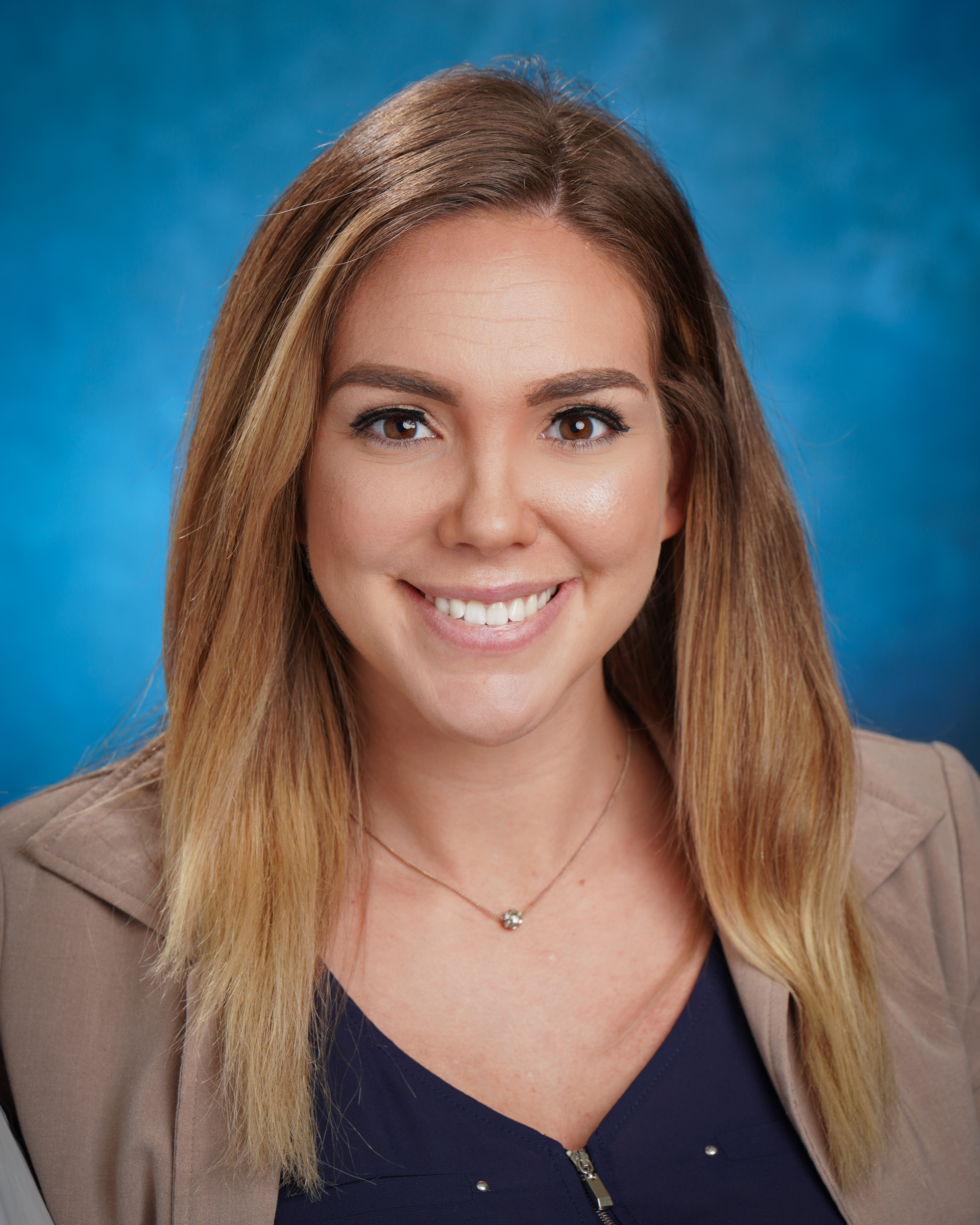 Courtney Segars, BSN, RN
Director of Population Health
Courtney Segars, BSN, RN, CCM serves as the Director of Population Health at Inspira Health. As the clinical and operational oversight of the department, she is responsible for initiating and guiding transformational programs designed to improve care management, process improvement, and support the network wide strategic goals. Courtney is a BSN graduate of Capella University, holds associate degrees in both Health Science and Applied Science, and has a certification in case management. Courtney began her career at Inspira Medical Center Vineland in 2015, as a Registered Nurse, providing direct patient care to medical, surgical, and observational patients of different acuities. Utilizing her clinical experience, she transitioned to the Population Health department providing care coordination services to different patient populations. Courtney quickly took the reins of supervision and leadership, serving as Clinical Projects Manager of Population Health. In that role, Courtney was instrumental in developing workflows and care management processes while successfully managing low, moderate, and high-risk patients in the ambulatory setting. Courtney has been successful in operationalizing the following programs: Transitional Care Management (prevents hospital readmissions), developing the first Community Health Worker program at Inspira (addresses social determinants of health), implementing the Inspira Health + Technology-Enabled Care Management Program in partnership with Thais (focuses on chronic care management and remote patient monitoring) and operationalizing the Enhanced Discharge Program (first program ever to connect an inpatient workflow to an outpatient workflow as part of Inspira's COVID-19 surge plan). These achievements led to her current role as Director. Courtney enjoys being a transformational leader and mentor, advocating for our patients, and providing education.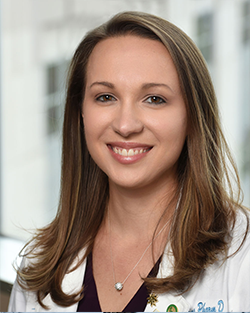 Danielle Williams, PharmD, BCCCP, BCPS, BCSCP
Danielle graduated from the University of the Sciences - Philadelphia College of Pharmacy in 2008. She joined Inspira in 2009 as a per diem staff pharmacist while working full time in retail pharmacy. In 2011, she became a full-time staff pharmacist at the Vineland campus. During her 10 years in Vineland she assumed many roles and responsibilities, including those of a critical care pharmacist, preceptor to PGY1 residents and APPE pharmacy students, a clean room pharmacist, and served as Chair of the Pharmacy Council. In 2015 she earned her Board Certification in Pharmacotherapy and in 2021 she earned her Board Certification in Sterile Compounding. Her favorite role was that of a critical care pharmacist. She has 10+ years of experience attending ICU rounds. In 2021, she accepted the critical care pharmacist position at Inspira Mullica Hill. She looks forward to using her knowledge and experiences to mentor future pharmacists.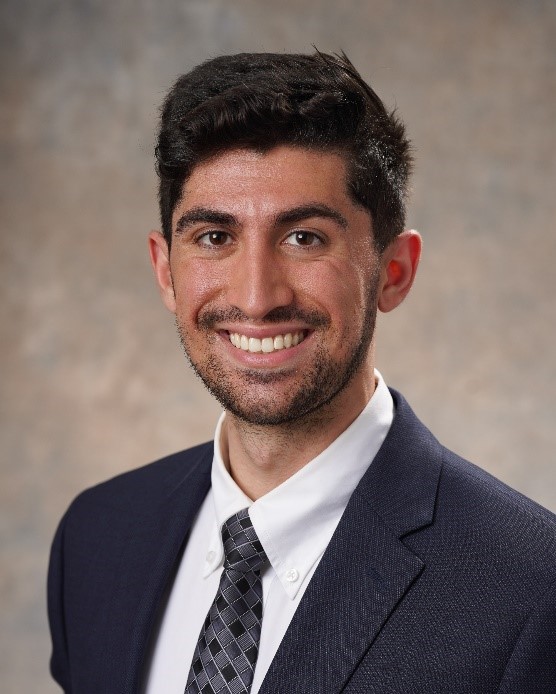 Joseph DeAssis, Pharm.D., is a second-year ambulatory pharmacy resident at Inspira Medical Center Mullica Hill. After receiving his pharmacy doctorate from the University of the Sciences in Philadelphia, he completed his PGY1 pharmacy residency training at Virtua Health System. He is licensed in pharmacy practice and pharmacy-based immunization by the New Jersey State Board of Pharmacy.
Joseph practices compassionate, patient-centered care and wants patients to be excited about improving and maintaining their health. He strives to treat all patients like family by developing long-term relationships with each individual.
Outside of work, Joseph enjoys playing beach volleyball and spending time with his family, friends and three dogs: Sawyer, Cosmo and Kody.