Meagan Vermeulen, MD
Founding Program Director, Inspira Family Medicine Mullica Hill
Associate Professor, Department of Family Medicine
Rowan University SOM
Dr. Vermeulen is a 1999 graduate of MCP-Hahnemann (now Drexel) School of Medicine. She completed her training in 2002 at the Virtua Family Medicine residency program in Voorhees, New Jersey. Prior to coming to academic medicine, Dr. Vermeulen practiced a diverse range of Family Medicine, including outpatient care, inpatient medicine, critical care, and long-term care. In 2015, she fulfilled her lifelong dream of becoming an educator when she joined the Department of Family Medicine at Rowan University School of Osteopathic Medicine. Prior to Inspira, Dr. Vermeulen also served as the Associate Program Director of the Rowan Family Medicine Residency Program. During this time, Dr. Vermeulen developed and implemented multiple residency curriculum advances, including the Family Medicine Residency Wellness Initiative. She feels that the core values of mentorship, sponsorship, diversity and equity are essential to creating a culture of resiliency and wellness for her learners and faculty. She mentors nationally through the AAFP Foundation and internationally through the IPCEA, a volunteer program teaching and retraining physicians in the People's Republic of China to be future Family Physicians. As part of her diversity journey, Dr. Vermeulen is honored to have been selected as a pilot fellow in the ACGME Equity Matters DEI Fellowship Program. Recognized as a speaker on a variety of topics nationally and internationally, she is also an active clinical researcher in the area of cardiovascular risk and cognitive impairment; her academic research focuses on grit, resilience, and the prevention of burnout in resident physicians. When she is not teaching or seeing patients, "Dr. V" enjoys cooking, baking, working out, walking her crazy dog, and spending time with her family and close friends. Dr. Vermeulen is thrilled to bring her varied clinical knowledge and academic experiences to heart of the Inspira Family Medicine Mullica Hill residency program.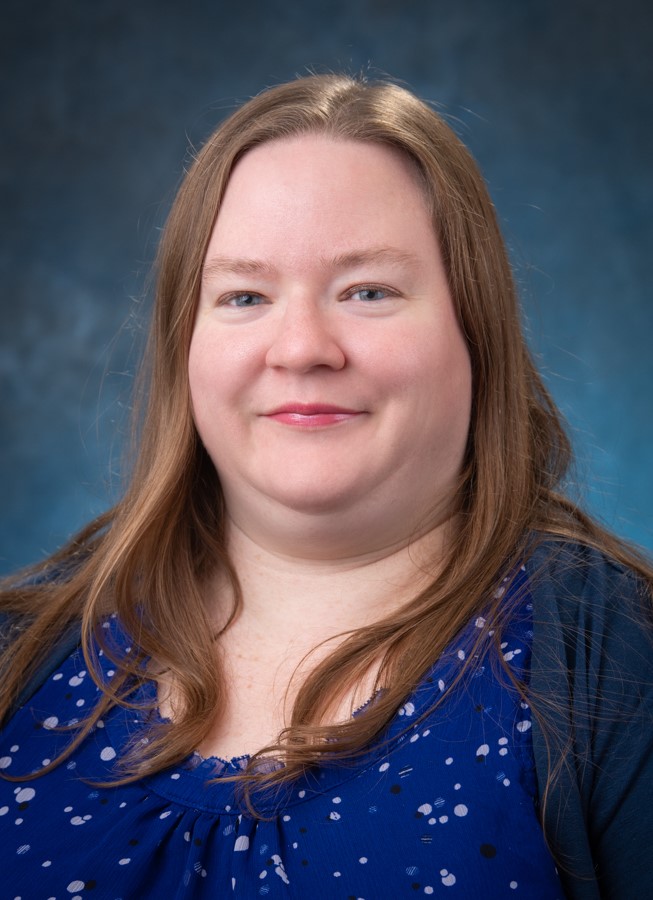 Sarah Davis, MD
Associate Program Director
Sarah Davis, M.D., is a Family Medicine physician treating patients at Inspira Medical Group Primary Care, Mantua. She received her medical degree at the University of Miami Leonard M. Miller School of Medicine and completed her Family Medicine residency at Inspira Health Family Medicine Woodbury in 2019. She was interested in teaching during her residency by being a part of the Graduate Medical Education Committee and ensuring the learning needs of her fellow residents were being met. She hopes to continue with this mindset as she pursues teaching residents as part of the new Inspira Family Medicine Residency, Mullica Hill, as the Associate Program Director. She hopes her open mind and being recently graduated from residency will help with connecting to her learners as new residents are taught and guided and as they transition into post-residency life. Dr. Davis is originally from South Florida but is loving living in the South Jersey community.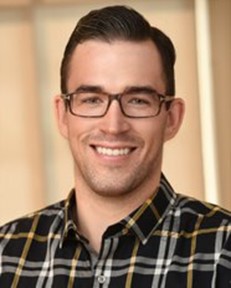 Nils Brolis
Core Factory
Director of Simulation Lab
Assistant Professor, Department of Family Medicine
Rowan University SOM
Dr. Brolis graduated medical school from UMDNJ-SOM in 2011 and completed a residency in Family Medicine at RowanSOM in 2014. As a board-certified osteopathic family physician, he has practiced family medicine and urgent care medicine across New Jersey at multiple locations, including Inspira Health Network and Rowan Medicine. Since 2018, Dr. Brolis serves as Medical Director of the Simulation Center at RowanSOM. In his role, he provides oversight for the teaching and assessment of clinical and procedural skills in medical students as they prepare for post-graduate practice and residency. He is involved with teaching several undergraduate medical courses and his academic interests include medical simulation, interpersonal communication skills, and procedural skills training. He is also engaged in various committees with the American College of Osteopathic Family Physicians and National Board of Osteopathic Medical Examiners. Dr. Brolis is excited to be part of the Inspira Family Medicine Mullica Hill residency program and hopes to have a positive impact on the training of its resident physicians.
Anne Jones, DO, MHP
Core Faculty
Director of Student Affairs, Rowan Medicine Sewell
Assistant Professor, Department of Family Medicine
Rowan University SOM
Dr. Jones is a 2008 graduate of the Rowan University School of Osteopathic Medicine. She completed her Family Medicine training at the Maine Dartmouth Family Medicine Residency Program and obtained her MPH at the Geisel School of Medicine at Dartmouth where she was the recipient of Outstanding Capstone Award and TDI Leadership Award. Dr. Jones subsequently served as a VA Quality Scholar through the Veterans Administration prior to joining Cornell University in Ithaca, New York. In addition to serving as a medical director during her time in New York, Dr. Jones served as the Cornell University COVID Public Health Officer during the height of the COVID-19 pandemic, bringing her passion for family medicine and experience in public health to the students at Cornell University during a time of urgent need. Dr. Jones is now back in the heart of South Jersey seeing patients at our Rowan Medicine Sewell location. Her passion for treating the whole patient, osteopathic philosophy, and quest for learning are a welcome addition to our team!

Kristen Marotta, MD, MBA
Core Faculty
Hospitalist
Inspira Medical Center, Mullica Hill
Dr. Kristen Marotta received her medical degree from St. George's University School of Medicine and completed her postgraduate training in Family Medicine at Inspira Medical Center in Woodbury, NJ. She currently practices as a Cooper University Hospitalist Physician working primarily at Inspira Medical Center in Mullica Hill. She is passionate about inpatient medicine, graduate medical education and broader aspects of patient care including public health, family dynamics and addiction medicine. Dr. Marotta is originally from the Philadelphia area and currently lives with her husband in Glassboro, NJ. She enjoys cooking, tennis, traveling and spending time with family.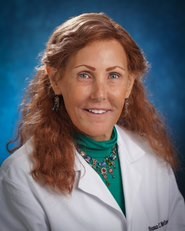 Susan C. McGroarty, PhD, ABPP
Core Faculty
Behaviorist
Inspira Medical Center, Mullica Hill
Dr. Susan McGroarty is Director of Professional Affairs (DPA) for the New Jersey Psychological Association, and Director of Behavioral Medicine at Inspira Medical Center Family Medicine Residency-Mullica Hill. She is an Associate Clinical Professor at Rowan University School of Medicine and an Adjunct Professor in the Psy.D. Program in Clinical Psychology at Chestnut Hill College (Philadelphia). She has written articles, book chapters and given numerous presentations at the regional and national level on numerous topics. She has served as co-chair, chair, and invited member for regional and national psychological organizations. An ardent advocate of human rights and social justice, when not working, look for her to be paddle-boarding on the bays and inlets around the NJ shore.
Denise Kemp
Family Medicine Residency Program Manager