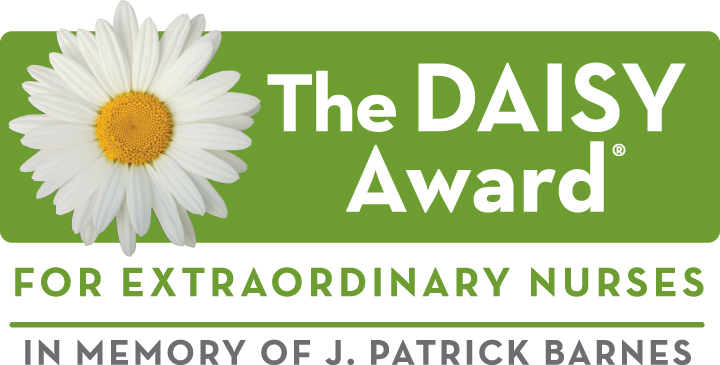 The DAISY Award®  
Inspira invites nominations for The DAISY Award®, which recognizes outstanding licensed nurses for their skillful and compassionate care. Each quarter, nurses from the Inspira staff will be chosen to receive the award. 
History of the DAISY Award® 
At age 33, J. Patrick Barnes passed away due to complications of idiopathic thrombocytopenic purpura (ITP). His family was so impressed by the compassionate care he received during his hospital stay that they decided to create The DAISY Foundation and The DAISY Award® for Extraordinary Nurses as a way to say, "Thank you." Patrick's wife, Tena, came up with the acronym DAISY, which stands for Diseases Attacking the Immune System.  
Nominate an Extraordinary Inspira Nurse 
Patients, visitors, nurses, physicians and employees may nominate a deserving and outstanding licensed nurse who exemplifies Inspira's commitment to patient care. Our nurses play a crucial role in the patient's treatment plan and are integral to our organization. Nominating a nurse for the DAISY Award® allows them to be recognized for the high-level, extraordinary care they provide on a daily basis. 
Select the campus below to fill out the form to nominate an award-worthy Inspira nurse: 
Nominate an Extraordinary Inspira Nurse Leader
The DAISY Nurse Leader Award recognizes nurses who are extraordinary in the impact they have on compassionate patient care. Honorees can be any nurse leader who impacts patient care directly including supervisors, managers, educators, or nurses who specialize in case management, informatics, or patient flow.
DAISY Award® Winners 
DAISY Award® winners are selected quarterly by committees at each campus. The winning honorees are celebrated within their department and receive a DAISY tote bag containing The DAISY Award® for Extraordinary Nurses certificate, a DAISY Award® pin and the Healer's Touch sculpture. Winners are also eligible for additional benefits through The DAISY Foundation, including discounted tuition rates and scholarship opportunities.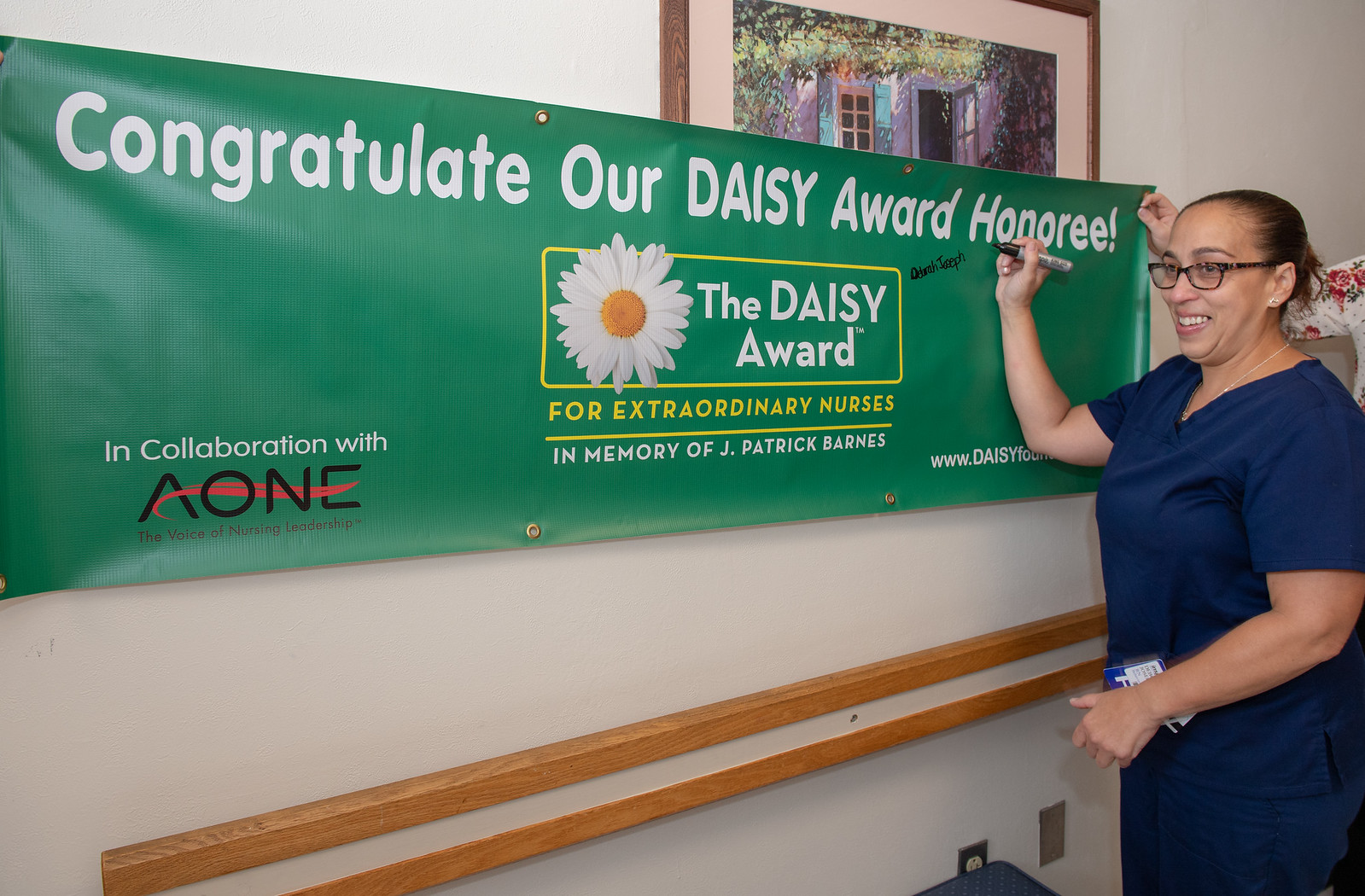 The PETAL Award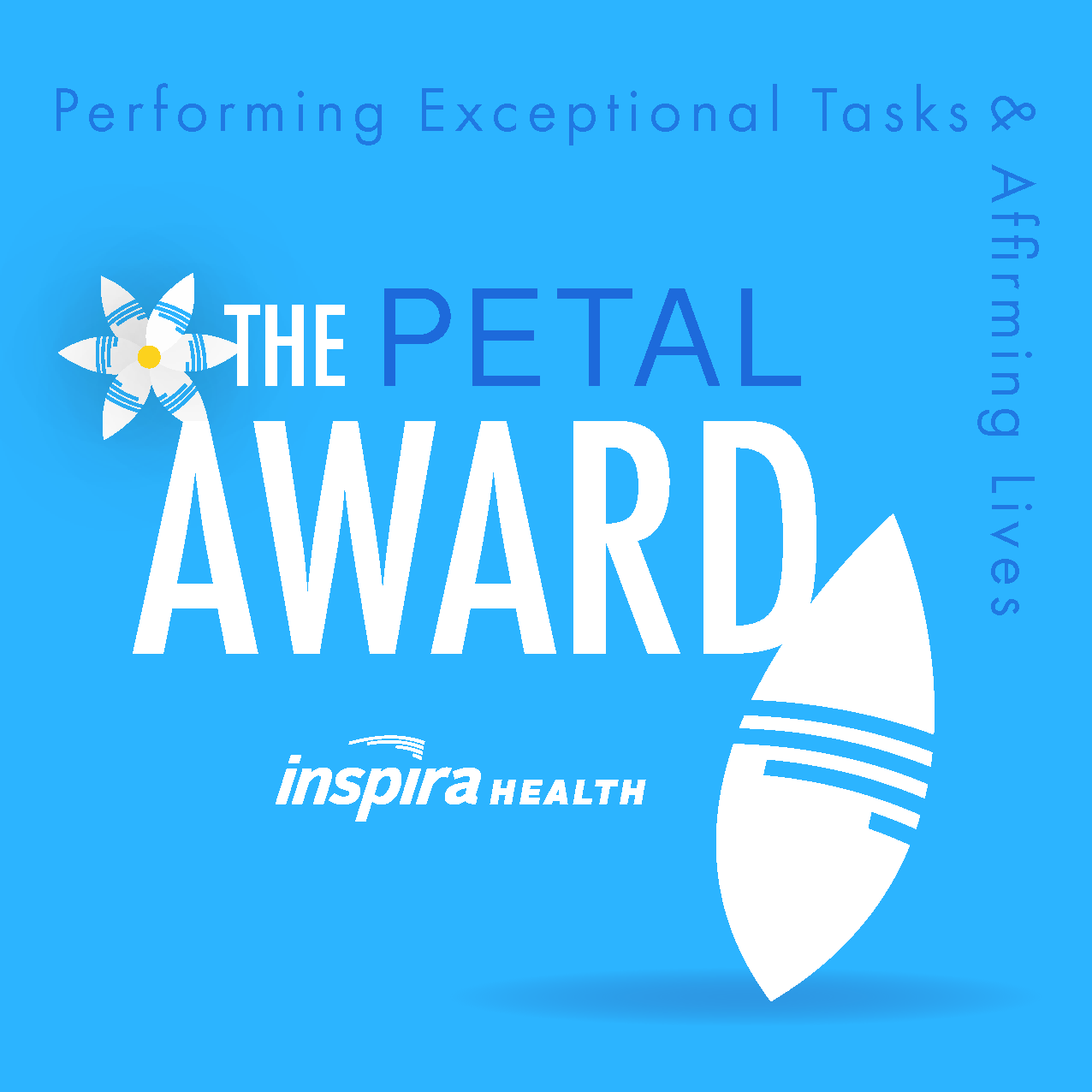 Every DAISY has its petals. The PETAL Award is a recognition program that honors the performance, dedication and diligence of Inspira's nursing support partners. Inspira welcomes PETAL Award nominations for nursing assistants, patient support technicians, physical therapists, occupational therapists, social workers and unit clerks.  
The PETAL Award is administered by the Nursing Department to thank those who partner with nurses to care for patients and their families. Aligning with the DAISY Award® for nursing staff, the PETAL Award celebrates those who provide the "wow" experience in all aspects of care.  
Select the campus below to fill out the form to nominate an extraordinary caregiver:
PETAL Award Winners 
PETAL Award winners will be recognized at a public ceremony and reception in their unit and will receive an award certificate, a Circle of Friends sculpture and an Edible Arrangement or cookie tray. 
Inspira Nurses of the Year 2021