Exercise for Cancer Patients
It's always a good idea to speak with your doctor before starting an exercise regimen. That's especially true for cancer patients.
Exercise for Cancer Patients

Exercise may be the last thing on the mind of a cancer patient typically fatigued by their treatments, but leading cancer organizations are studying the positive effects it can have for those battling the disease and those who have survived it.
Inspira's Approach to Exercise for Cancer Patients
Every cancer patient's experience with treatment is different, and the same exercise routine is not appropriate for everyone. Energy levels and physical capabilities can vary widely depending on the type and stage of cancer, and patients should only be as physically active as their abilities and conditions allow. 
Recent research has shown that exercise is not only safe and possible during cancer treatment, but it can improve how well you function physically and your quality of life, according to the American Cancer Society. The goal is to be as fit and active as possible. 
Here are the benefits a moderate exercise routine can bring to cancer patients:
Your Mood
Exercise is a proven mood booster, which can be great for cancer patients struggling with feelings of depression or anxiety following diagnosis. A physical workout can help alleviate the heavy feelings that accompany cancer treatment and give you a much-needed confidence boost. Choose an activity you love and make it enjoyable—recruit a friend along for a brisk walk or listen to some of your favorite music while on a bike or treadmill. 
Your Energy
Cancer treatment can be draining on both your mental and physical wellbeing. People tend to slow down after a cancer diagnosis. An aerobic workout that pumps up your heart rate, such as brisk walking, jogging or swimming, can help break the fatigue brought on by treatment. You're also helping to build your cardiovascular fitness, which lowers your risk for other conditions like stroke and heart attack. 
Your Strength
In addition to aerobic exercises, it's recommended that cancer patients include some exercises that will help keep muscles lean and bones strong, like exercising with a resistance band or light weights. Strength training is important for cancer patients because it can prevent or reverse muscle loss from both cancer and cancer treatments and improves overall mobility. Being able to move easier encourages patients to stay active and increases their independence.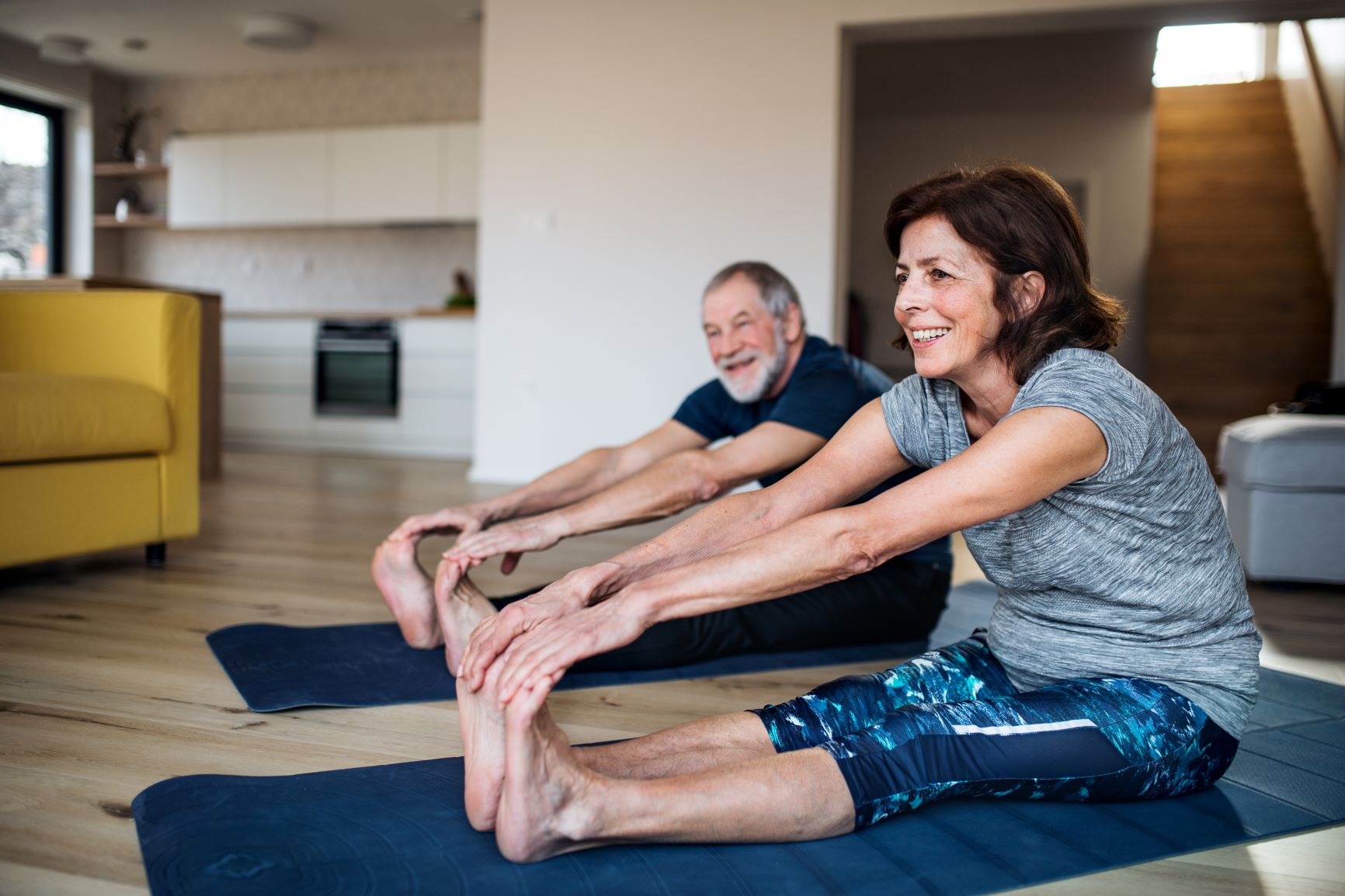 Why Choose Inspira for Cancer Treatment
We combine cutting-edge medical technology with a human touch, allowing us to provide expert care. Our board-certified and fellowship-trained oncology physicians are well-versed in the latest cancer treatments and are equipped with advanced technologies that can increase your chances for a successful recovery. We also understand that navigating the ups and downs of life with cancer can be overwhelming, which is why we provide a built-in support system of social workers, counselors, coordinators and registered dieticians so you and your family don't have to walk the path to recovery alone.
Inspira's oncology physicians take a multi-faceted approach to detecting, diagnosing and treating cancer by looking at your condition from a holistic perspective. Whether you're just beginning treatment or are a cancer-free survivor, we take everything—genetics, lifestyle habits and other risk factors—into account when designing your care plan. By treating the whole person rather than just the disease itself, we're able to offer a more targeted, personalized experience.
Inspira participates in clinical trials to explore new ways to prevent, detect or treat cancer. Clinical trials can also focus on other aspects of care, such as improving the quality of life for people with cancer. Participants help others and may also benefit from receiving the newest treatment along with additional care and attention from the clinical trial staff.
Residents of South Jersey need not travel far to get the best in cancer care—with two cancer centers in Southern New Jersey, Inspira delivers a full breadth of cancer services close to where you live. When you're not distracted by a long commute to your medical provider, you have more energy to focus on what's important: healing and getting your life back.
Inspira Cancer Care Locations
Cancer care and services are offered at several of our convenient medical center locations. 
698 Mullica Hill Road,
Mullica Hill, NJ 08062
Hospital Hours
Open
Sunday - Saturday:
Open 24 hours
See all locations for Cancer
Explore More Options
three
Learn more about our online scheduling and schedule an appointment with your primary care provider today.
We offer a wide variety of services at our many locations throughout New Jersey, including award-winning obstetrics and gynecology, cancer care and orthopedics.
World class care is in your backyard. Learn more about our local and nationally renowned physicians.