Internal Medicine Residency
Inspira serves a broad and diverse population, making it an exceptional environment for learning.
Internal Medicine Residency

Program Vision
Inspira Internal Medicine Residency Program is proud of training internal medicine physicians who practice evidence-based medicine and competently provide the highest quality of care for our community. We are dedicated to promoting the sense of co-ownership of the program through fostering our residents' growth as individuals, as professionals, and as leaders. We value the balance of workload and education, as well as supervision and independence.

About Our Program
The Internal Medicine Residency at Inspira Medical Center Vineland offers comprehensive, three-year training accredited by the Accreditation Council for Graduate Medical Education (ACGME). We are centrally located in Vineland, New Jersey, less than an hour from both center city Philadelphia and the Jersey shore.
Our hospital serves a broad and diverse patient population from all socioeconomic and demographic groups. This makes the extent and variety of pathology and the acuity of cases available for the residents' clinical training exceptional for a community teaching hospital. 

In addition to the normal clinical and academic experiences one expects from any residency, we also offer a Mentorship Program for all residents in the program. Every resident is matched to a faculty mentor for the three years of their training, who serves as a general guide and advisor as the resident develops and advances through training. 

Individuals with a particular interest in Critical Care may take note of the fact that our high acuity multi-disciplinary 36-bed Intensive Care Unit is the home base for an ACGME accredited Critical Care fellowship. 

Inspira's Internal Medicine Residency Program includes a robust curriculum supported by dedicated faculty, as well as a competitive salary and benefits package, access to resident wellness programs and more.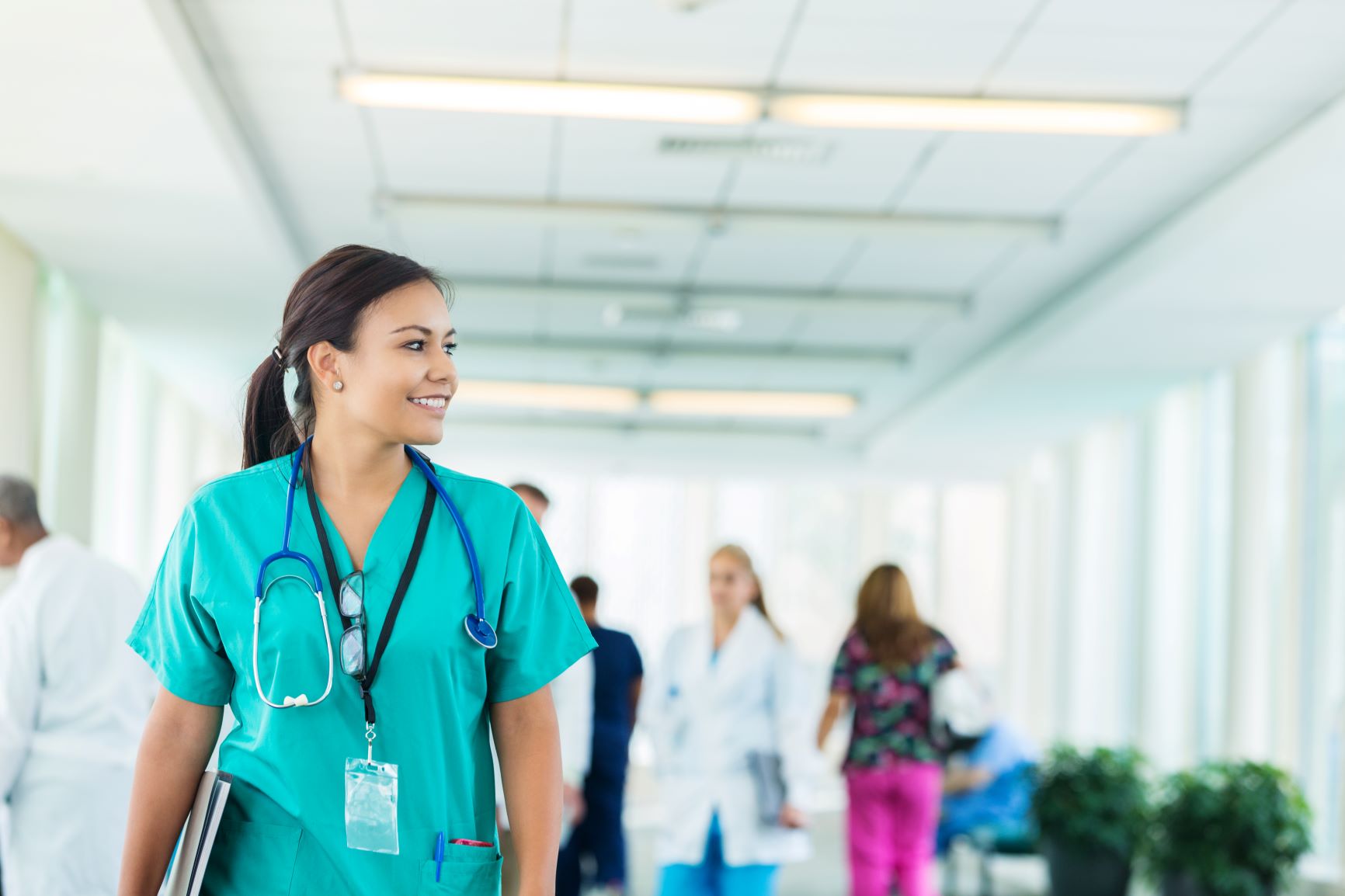 Internal Medicine Residency Program Links
Curriculum Overview
These are divided up by systems based each system approximately one to two weeks.  
Systems include:   
General Internal Medicine  
Cardiovascular  
Dermatology  
Endocrinology and Metabolism  
Gastroenterology and Hepatology  
Hematology and Oncology  
Infectious Disease  
Nephrology  
Neurology  
Pulmonary and Critical Care Medicine  
Rheumatology
A full month of lectures on orientation topics ranging from how to manage overnight calls to documentation to lifestyle pearls by experienced providers   
Attending-lead interactive white board discussions to explain specific topics within each specialty with a priority on board content.
Formal presentations by attendings on specific topics by specialty with a priority on practice changing updates.
Weekly attending led discussions on pre-assigned journal articles that are either extremely important or trending within each specialty in a format where the entire program breaks down the article and decides as a group how it will influence our practice.
We aim to generate successful, independent, American Board of Internal Medicine (ABIM) Certified physicians.  We are committed to providing our residents with resources necessary to assist in obtaining this goal.  We are mindful that this requires not only independent learning, but also program initiatives and have made strategic changes to our program in order to facilitate this goal.

Our board review starts from the annual board preparation workshop. Joined by the recent graduates of our program, the workshop is the round-table discussion hosted by the Program Director and Associated Program Director. Goals and objectives of the session include how to register for the ABIM exam, financial obligations, licensing, but also specifically, how to create a successful study plan.   

The bimonthly board review is led by the Program Director and Associate Program Director. The numbers of sessions per specialty are determined by the exam percentage represented by that discipline on the ABIM Certification Examination.  All residents attend the bimonthly sessions unless rotating off-site. The interns are excused but encouraged to participate.
A 30-minute review of an assigned online 10-question Pre-Test lead by the Program Director/Associate Program Director
One-hour review on a discipline/topic
Half hour session with the same academic set up as session 1 in a new area of discipline
Resident Lectures (7:15 to 8 AM)
Classic internal medicine morning reports led by the intern and guided by their senior on interesting cases active on their current service. All residents participate together by asking series of questions to lead to the final diagnosis and treatment plan. Occasionally, this is done in a game-style format where residents are limited to 21 questions in total to discover the diagnosis.
Innovative case series where two residents prepare a case from Human Dx, NEJM or a podcast and present it in aliquots of information. Three resident discussants, one from each PGY class, +/- an attending is blind to the case and attempt to solve it together as each aliquot of information is presented. Discussion is prioritized towards diagnostic reasoning in clinical trials ending with an illness script on the final diagnosis.
Residents prepare a presentation to summarize high-yield board content from a chapter or two from ACP's MKSAP and then stimulate spaced learning with practice board questions.
Every resident will prepare one formal literature review on a specific topic that encompasses multiple journal articles and society guidelines. These are formal presentations attended by program faculty and attendings from any relevant specialties.
Every resident will prepare one formal M&M presentation attended by residents, faculty and directors from all specialties. Discussions are constructive and meant to improve clinical reasoning and identify areas for improvement by clinicians all around.
At the end of each systems block, approximately every 2 weeks, the chiefs prepare a fun yet valuable deck of questions where teams compete in a manner very similar to the popular game show 'Jeopardy', including 'Double' and 'Final Jeopardy.'
Resident led discussion where medical education and diagnostic reasoning content trending content on Twitter or popular medical podcasts are relayed in an interactive discussion or activity format.
Other
Every fifth week, residents will participate in a mock inpatient rapid response call in our state-of-the-art simulation lab that includes mannequins and a CODE cart. A debrief is held after the mock simulation to go over feedback and clinical pearls. Simulations are cycled so that each resident leads 9 mock simulations a year.
4 days a week during our formal evening sign out, a senior resident prepares a 5 to 10-minute mini-chalk talk. These are recorded and archived on Microsoft Teams for those not attending.
Online medical education blog written by residents and peer-reviewed by residents on the blog committee. All content is organized by a clinical question and written with rich evidence-based content, summary diagrams and pearls along with plenty of hidden memes.
An internal Twitter thread for IM residents where trending posts on Twitter are forwarded. For extra practice, images of EKGs and ultrasound GIFs are also shared for residents to interpret, answers and explanations are provided within 24 to 48 hours.
Research/Scholarly Activity 
Participation in research or other scholarly activity is an integral aspect of the Internal Medicine training program at Inspira. There is a robust research program utilizing a series of databases which are available to residents who are interested in performing analyses of this data for retrospective studies. 
Residents are welcome and encouraged to design and initiate studies of their own with the participation of a faculty mentor if they prefer. The program has developed a core of faculty members to serve as mentors for research or other scholarly activity, such as case reports, or residents may enlist the support of other interested faculty members.  
An annual Research Week is held internally every spring and residents often submit and present abstracts and posters at various national/international meetings.
 
Resident Wellness 
The physical and emotional well-being of the residents is of paramount concern both to the leadership of the program as well as the entire Department of Graduate Medical Education. A Resident Wellness Committee exists, with representatives from all programs to address issues of concern in this regard and to assure that steps are taken to alleviate any factors that may cause undue stresses or burdens on residents.  
Within the Internal Medicine program specifically, periodic social and team-building events are held to help the residents "decompress" and alleviate some of routine stresses of the work and training environment. 
Post-Residency Experience
Following training in Internal Medicine at Inspira, residents are well prepared to pursue whatever career path they choose, whether that be additional subspecialty (fellowship) training or going directly into practice. A significant majority of recent graduates who have chosen the practice option have taken positions as hospitalists, many at prestigious, high acuity institutions such as Christiana Care and Cooper University Hospital. We have had a highly successful history of placing graduates in numerous fellowships.  
Recent Inspira-Internal Medicine Alumni 
Fellowships: 
Endocrinology at Thomas Jefferson University Hospital 
Critical Care at Inspira Vineland 
Cardiology at MercyOne North Iowa Medical Center and Deborah Heart and Lung Center 
Hematology/Ooncology at Penn State Milton S. Hershey Medical Center 
Nephrology at the University of Maryland 
Infectious Disease at Baylor Scott and White Medical Center -Temple, Texas 
Recent Job placements:
Hospitalist - Cooper University Hospital Hospitalist Group
Hospitalist - Christiana Care Hospitalist Partners
Hospitalist - Inova Medical Group
Inpatient/Outpatient Private Practice - St. Louis Physician Alliance
Primary Care - Yale New Haven Health
Nocturnist - Parkview Regional Medical Center
Medical Director - Bayview State Prison
Salary Information
Annual Stipend

PGY 1 = $55,265
PGY 2 = $57,762
PGY 3 = $60,050
Annual Education Fund
PGY 1-$1,000- Boards, Associated Expenses, Books, and Study Materials. 
PGY 2 and above -$1,900- Conference, Boards, Board prep course, books, study materials, personal medical equipment i.e. loupes, or one portable electronic device per residency such as a tablet or laptop that is compatible with accessing the hospital's EMR 
Time Off
20 PTO (paid time off) days per year 
Why Choose Inspira for Your Residency or Fellowship
The physicians, surgeons, nurses and multidisciplinary staff Inspira residents work side-by-side with each day are leading experts in their respective fields. With decades of combined experience, our talented clinical staff provides world-class medical training coupled with insightful guidance on how to thrive as a medical professional. Through clinical training, one-on-one coaching and mentorship, and didactic teaching techniques, our team will prepare you for a future in private practice, academic practice or further training in your desired sub-specialty.
Many competing residency programs are restricted to university-based environments. Through several partnerships with area hospitals and universities, Inspira takes both a university- and community-based approach. Our residents get exposure to a wide range of medical cases by practicing within our diverse and often underserved communities. These programs are smaller than those offered by large universities and contain fewer residents, which allows our clinicians to provide more in-depth, hands-on training in a unique setting.
Training to become a health care professional takes a great deal of strength, stamina, mental fortitude and most importantly, support. At Inspira, we understand that the rigorous requirements residents must meet can result in stress and fatigue. That's why we created the Resident Wellness Committee: to foster a compassionate learning environment where wellness is a priority. We are advocates for the health and well-being of all residents, and offer access to various support services, including mental health programs and monthly gatherings on preventing burnout and depression.
Inspira's medical centers in Woodbury and Vineland offer residents the best of both worlds: quaint small-town living with easy access to major metropolitan areas and attractions. Our programs are located in close proximity to Philadelphia and the Jersey shore, with New York and Baltimore less than 100 miles away. The region boasts a variety of different options for outdoor recreation, fine and casual dining, shopping, entertainment and more. Residents often choose to reside in downtown Philly, suburban Cherry Hill, or any one of the bustling boroughs in between.
Explore More Options
three
Learn more about our online scheduling and schedule an appointment with your primary care provider today.
We offer a wide variety of services at our many locations throughout New Jersey, including award-winning obstetrics and gynecology, cancer care and orthopedics.
World class care is in your backyard. Learn more about our local and nationally renowned physicians.