The Pharmacy Residency (PGY1) at Inspira Medical Center Mullica Hill aims to prepare pharmacists to practice as highly qualified independent practitioners who are able to provide safe, consistent patient care in a variety of environments.  
About the Mullica Hill Pharmacy Residency (PGY1)
For postgraduate year-one pharmacists, the Mullica Hill Pharmacy Residency features an industry leading curriculum in our most cutting-edge facility. Completed in 2019, Inspira Medical Center Mullica Hill offers 210 private patient rooms along with state-of-the-art surgical suites, home-like maternity care, pediatric- and senior-specific emergency departments and our most advanced laboratories.  
The Mullica Hill Pharmacy Residency (PGY1) features one of the most robust curriculums of any postgraduate program with over 10 rotations and experiences in critical care, oncology services, population health and more. The scope of pharmacy services offered at Inspira Medical Center Mullica Hill includes inpatient operations, information technology, clinical services, outpatient infusion services and a retail pharmacy.  
As a high reliability organization (HRO), Inspira Health is dedicated to maintaining safety for all patients, providers and staff.  
Mullica Hill Pharmacy Residency (PGY1) Curriculum
The curriculum for PGY1 includes a variety of rotations across medical disciplines to give residents a breadth of pharmacy experiences.
The curriculum includes the required rotations in:  
Orientation 
Critical Care 
Internal Medicine 
Emergency Medicine 
Population Health 
Pharmacy Informatics 
Oncology and Infusion Services 
Outpatient Pharmacy Services 
Inpatient Pharmacy Services
Options for elective rotations include: 
Administration
Critical Care 2
Emergency Medicine 2   
Geriatrics
Infectious Disease 
Pain & Palliative Care 
Internal Medicine 2;  
Longitudinal rotations include:  
Pharmacy Administration and Leadership 
Pharmacy Service Staffing 
Ambulatory Services 
Pharmacy Practice Project
Teaching Certificate
Medication Safety Certificate
Additional educational experiences for residents include:  
Interdisciplinary Rounds
Pharmacokinetic Dosing and Protocols
Anticoagulation Monitoring 
Development of Guidelines and Protocols
Pharmacy and Therapeutics Committee
Antimicrobial Stewardship Committee
Critical Care Committee
Patient Education
Health Fairs
Seminars and Lectures
Precept IPPE and APPE Pharmacy Students
Salary and Benefits
Pharmacy Residency Salary and Benefits include: 
Health Benefits 
Paid Time Off 
Meal Stipend 
Lab Coat 
Travel Expense Reimbursement to ASHP Midyear Clinical Meeting, Eastern States Residency Conference and NJSHP Annual Meeting 
Learn More
If you would like more information about the Pharmacy Residency (PGY1) at Inspira Medical Center Mullica Hill, please contact Lauren Pino, program director, at (856) 508-2129.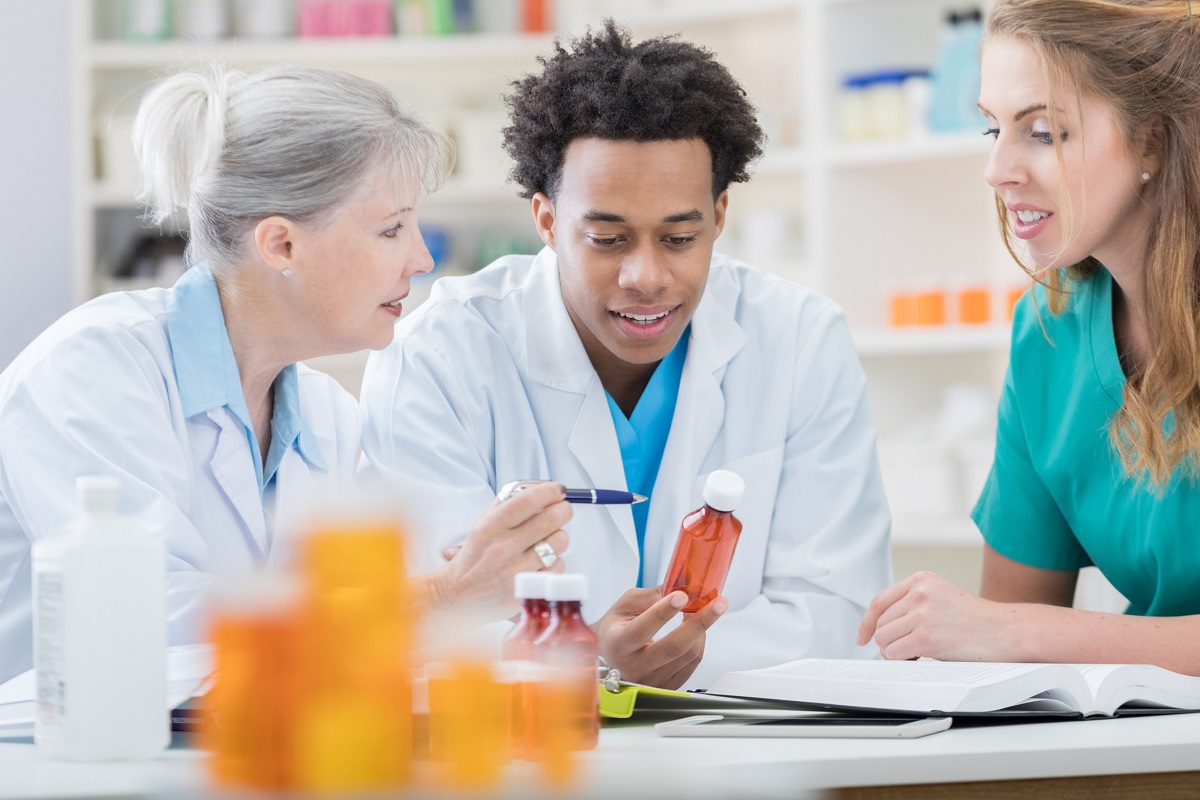 Why Choose Inspira for Your Residency